"Legacy of Tradition"
October 7 – 8,  2022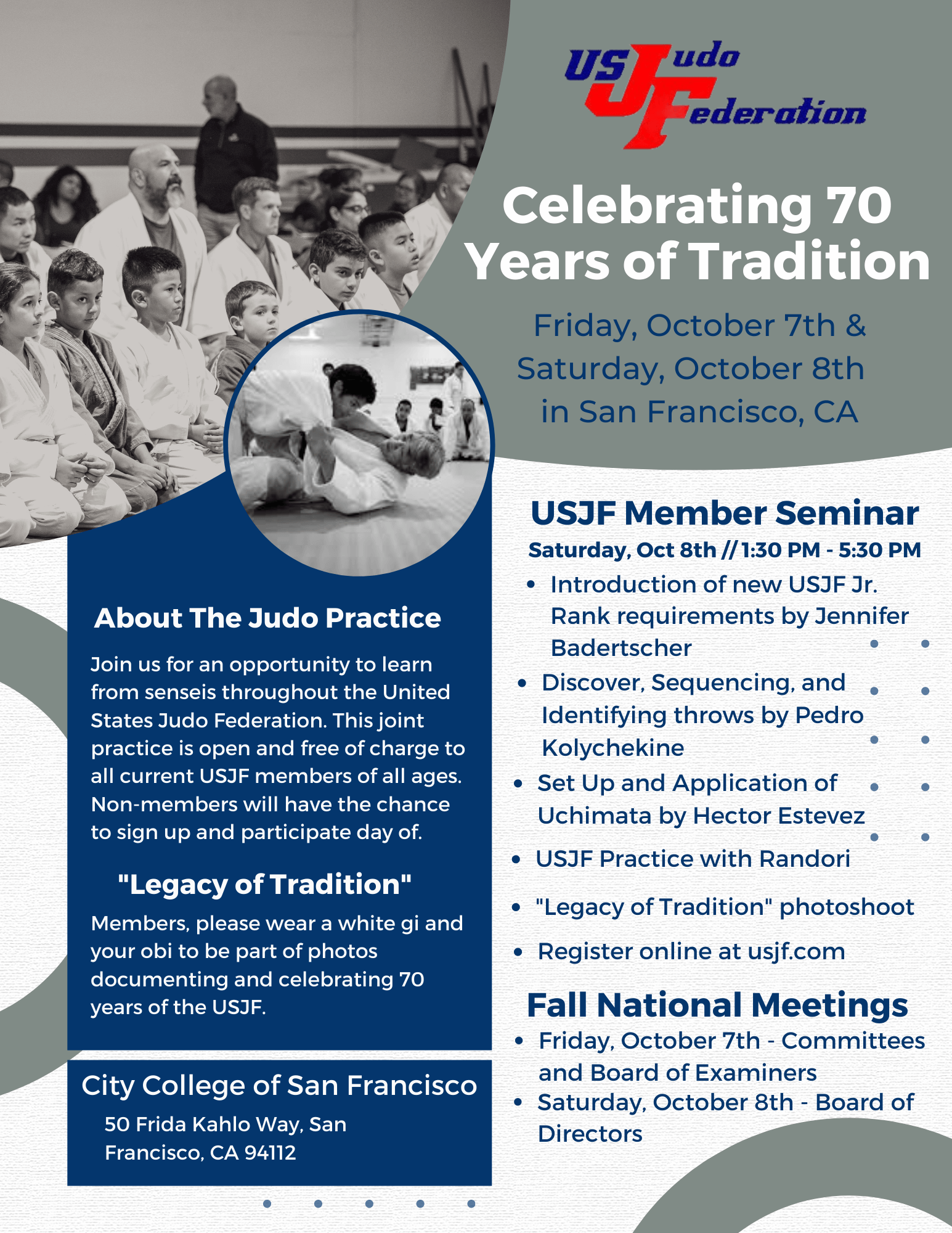 USJF National Committees, Board of Examiners and Board of Directors Meeting. Seminar, Randori and Historical Photoshoot.
Register your participation in this Great Event!
Deadline for Pre-registration: October 1, 2022
No Walk-ups will be accepted
USJF Member Benefit (Free) or Join to be part of this Historical Event by becoming a USJF Member
USJF Seminar
Join us for an opportunity of a lifetime to learn from senseis throughout the United States Judo Federation.  This seminar is open and free of charge (Membership benefit) to all current USJF members.  Non-members will have the chance to sign up and participate day of.
New USJF Jr. Rank Requirements Presentation: Jennifer Badertscher – Northwest YDK
Discover, Sequencing and Identifying throws: Pedro Kolychekine – Florida YDK
Uchimata, skill, setup, entrance and application: Hector Estevez – Florida YDK
Seminar Practice: Sayaka Torra, Harvey Takeda, Josh Kindelberger, Krista Steele, Bryan Matsuoka in addition to: USJF 9th, 8th, 7th, 6th Degree Black Belts.
Saturday, October 8, 2022 – 1:30 pm to 5:30 pm.
City College of San Francisco Martial Arts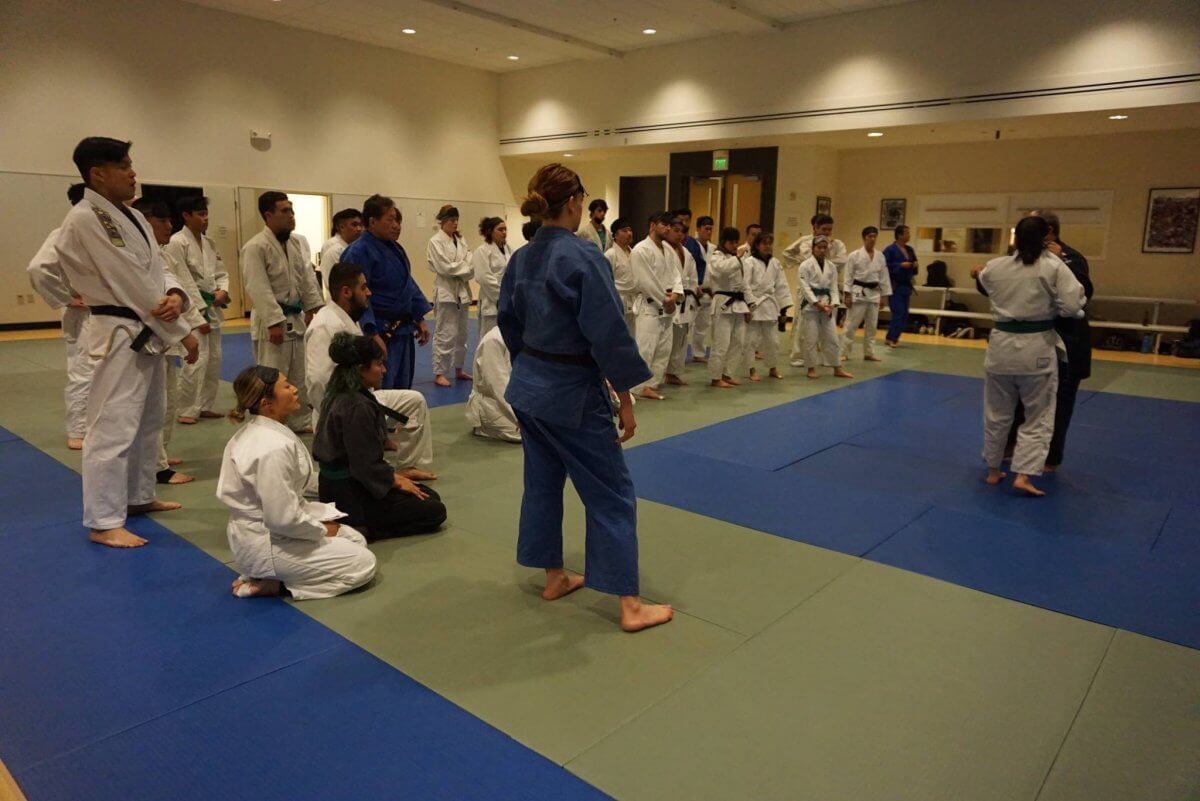 "Legacy of Tradition"
Members, please wear a white-gi and your obi to be part of photos documenting and celebrating 70 years of the United States Judo Federation.  1952 was the last time this type of picture was taken. Be part of Judo history.
Group photos: 10th, 9th, 8th, 7th, 6th – Dan Ranks – 5th, 4th, 3rd, 2nd, 1st Black Belts
Saturday, October 8, 2022 – 4:00 pm to 5:30 pm
City College of San Francisco Martial Arts
USJF National Committees
Executive Committee
Yudanshakai Presidents
Promotion Committee
Women's Committee
Finance Committee
Board of Examiners
Development Committee
National Teachers Institute: Teacher/Coach Certification
Kata
Referee
Self Defense
Jr. Development
Friday, October 7, 2022 – 9:00 am to 9:00 pm
City College of San Francisco