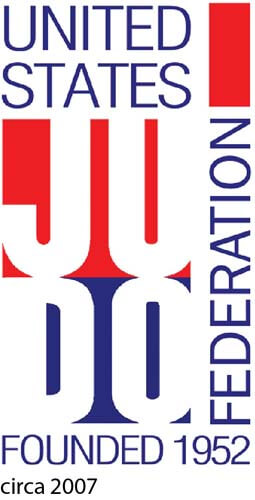 History of the USJF
The United States Judo Federation (USJF) is a non-profit(501 3c), tax exempt and educational corporation dedicated to the teaching and promotion of judo in the United States. The USJF is the oldest U.S. National organization of judo, and consists of regional associations called Yudanshakai, or Black Belt Holder's Association, local clubs or schools (called dojos), and individual members.
Read More
In order to understand the purpose and goals of the USJF, it is first necessary to consider the purpose and goals of judo itself. As described elsewhere, judo has many different faces – as sport, self-defense, exercise, or general activity. But the overriding goal of judo, as originally developed by Jigoro Kano, is the development of people, and of one's moral and ethical character. The practice of judo, whether as sport, self-defense, or general exercise, is only the means by which a larger goal is attained – the complete development of oneself as a person.
Other organizations of sport, as well as other organizations of judo, may place primary emphasis on sport and competition. It is here that judo and the USJF distinguish themselves.
Competition and training in judo are seen as two ways of improving oneself and cultivating relations with others, as this is a principle goal of judo. If judo puts too heavy an emphasis on sport and competition, the judo becomes no different than any other sport. But, because the basic goal of judo is different, judo transcends sport to become a discipline. It is this meaning of judo that makes judo, and the practice of judo, special and different.
Not everyone can become a champion in competition. In judo, however, everyone can become a champion in a different sense – in the sense that they develop themselves and their relations with others to the fullest extent. These goals of inner development of one's character are much more important than all other materialistic goals.
This is not to say that judo does not care about sport, competition, self-defense, or general exercise and activity. These are also very important. But in the traditional view of judo, one's technical skills are seen as vehicles by which character and person are developed; they are a means to an end, rather than ends in themselves. So often we are witness to champions, in this sport and others, who act immorally or improperly. It is the goal of judo to place the development of individuals as people first, and sport and competition second.
It is the purpose of the USJF to support all regional Yudanshakais and each dojo in their efforts to develop and promulgate the goals of judo. Other national judo organizations also exist, and they are each distinguished by their implicit or explicit goals. The USJF is distinguished from other organizations in judo in its adherence to the goals of judo as described here.
The USJF aids in the regional and local development of judo by some of the following activities:
– sponsoring national tournament for juniors, intermediates, young adults, adults, verterans and kata;
– sponsoring clinics, seminars, and other programs to aid in the development of officiating, instructing, and other technical aspects of judo;
– sponsoring regional and local tournaments and programs for the development and promulgation of judo in the local and regional arenas;
– providing members with the ranking system of judo most highly regarding in the U.S.
Close Accordions
Organization Committee Structure
As a non-profit organization, the USJF guidelines are determined by vote from a Board of Directors representing a wide variety of all our fifty States. Proposed guidelines and practices are generated largely by committees. Voluntary committee members are dedicated to the continuous improvement of our members and their communities by providing research, experience, education and diversity in the interest of the betterment of man-kind through the practice and study of judo.
Executive Committee
✉ Mitchell Palacio, President

Ed Hanashiro, First Vice President

✉ Boris Munoz, Second Vice President

✉ Krista Tsutsui Steele, Secretary

✉ Ken Teshima, Treasurer

✉ Mac Takeda, Chairman, Board of Examiners

✉ Robert Fukuda, Executive Director
Organizational Committees
National Tournament Committee

Promotion Committee

Kodokan Rank Committee

Standards Committee
Talent Inventory/Leadership
Women's Committee
Electronic Communications Committee
Marketing Committee
Public Relations Committee
Endowment Trust Committee
Finance Committee

Law & Legislation Committee

Life Membership Committee

Medical Committee
Referee Development Grants
John Osako Referee Development Fund

Tamo Kitaura Referee Development Grant Committee

Noboru Saito Judo Development Grant
Scholarships and Grants
Academic Honors Society Committee

Athlete-Scholar of the Year Committee

Ben Palacio Committee

B. C. Dage Corporation Athlete Travel Grant

E. Lee Committee

Fukuda Scholarship Committee

George C. Balch Scholarship Committee

Joseph J. Fitzsimmons Scholarship Fund
Development Committee
Teachers Institute Committee

Coaches Development Sub-Committee

Junior Development Committee

Senior Development Sub-Committee

Self Defense

Kata Development & Certification Committee

Referee Development & Certification Committee
 

Special Awards
Hall of Fame Committee

Lifetime Achievement Award Committee

Jeremy Glick Award Committee

Five Star Dojos Committee
National Office
The USJF National office can be contacted during office hours of 7:30am to 4:30pm Mountain Time.
Mailing address
United States Judo Federation
P.O. Box 338
Ontario, OR 97914
Contact
Phone: (541) 889 8753
Fax: (541) 889 5836
USJF National Office
The offices of the United States Judo Federation have been located in Ontario Oregon since 1996. The office has been managed by Robert Fukuda since 1994 and he has acted as the Executive Director of the USJF since 1996. In addition to managing the national office, Robert has been instrumental in scheduling and organizing meetings for the committees, and acting as a communications center to dispense information to everybody. Robert has also helped bring the national office into the digital age by installing several MacIntosh computers and databases to manage the many files that have been passed from office to office over the years. He has also been instrumental in pushing the use of the USJF Website to provide a source of information and services for members.
(Robert is also the head instructor of his own judo club, the Western Idaho Judo Institute, in Fruitland, Idaho.)
Office Staff
The national office is run and operated with the assistance of Terri Waibel and Renee Saunders. Terri and Renee are instrumental in sending out forms, processing memberships, managing sanction requests, formatting and providing information for online use, and the many other things that are required to run an office that manages to accomplish so much. You can email them questions through the contact form on the USJF website.
Telephone, email or postal mail are the ways by which you can contact the USJF national Office.
Please note USJF does in its course of business collect personal information and we respect the need to protect this information.
Yudanshakai - Regions
Yudanshakai – Regions
Being the oldest Judo organization in the USA, the USJF was originally called the Judo Black Belt Federation (JBBF). It was organized around regional/local Yudanshakai (black belt associations) that their members deal with. Many of these Yudanshakai had been operating individually for many years and have a rich legacy. The purpose of a Yudanshakai is to promote judo in its own area and run local events while the USJF focuses on the coordination and organization of grass root Judo at the national level.
The USJF as an organization has a system similar to the Electoral College. Each Yudanshakai elects its delegates who represent their interests at the national meeting.
Today, the purpose of the yudanshakai is much the same. The Yudanshakai represents its clubs and members to the national organization and promotes judo with its own members.
The structure of the yudanshakai, however, is more operational and less geographical than it used to be. There are some parts of the country where two or more yudanshakai operate in the same area and some Yudanshakai have clubs and members that are located far from their geographic location.
Charter clubs and individual members are generally members of a specific Yudanshakai.
Dojo - Club Membership
By becoming a club member of the USJF, you are immediately part of a family of judo organizations that are there to support the club in its activities. Clubs are integral to each Yudanshakai (Black Belt Orgaganization).
Club membership of the USJF has many Benefits that serve to help teach judo in clubs and for competition.
The USJF is focused on supporting all aspects and the promotion of judo at the local and State level.
USJF Official Judo Handbook
Membership Forms