USJF Ambassador of Judo
The Ambassador of Judo program creates a mechanism to develop individuals who can promote judo through being knowledgeable of the United States Judo Federation, judo history, philosophy, and judo techniques while having the ability to write and advocate the benefits of judo.
USJF Board of Examiners Approved: Fall 2019
Requirements: Ambassador of Judo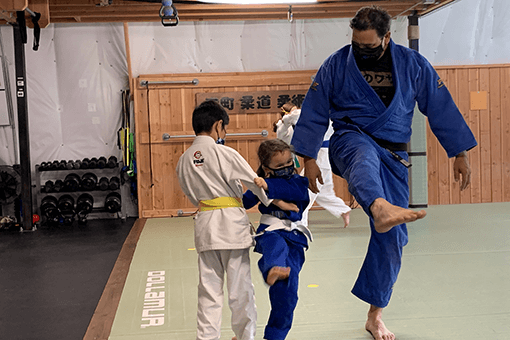 Requirements:
100% Perfect Score on:
History of Judo
Philosophy/Maxims of Judo: Mutual Welfare & Benefit, Maximum Efficient Use of Energy
Skills Test: Demonstration quality
Techniques will be executed according to the 3 elements: Kuzushi, Tsukuri, Kake
15 throws
5 pins and escapes
3 chokes and applications
3 armbars and applications
Presentation
Write and deliver an oral presentation, a 30 sec. summary, "What is Judo?"
Write a 2 – 3 paragraph description promoting judo to your community.
Required Proof of Successful Completion:
Background Screen
CDC Concussion Training
SafeSport Certification
Upon successful completion of the USJF Ambassador of Judo program, the candidate earns the rank of Shodan, 1st Degree Black Belt.
A Certified USJF Master Instructor or Yudanshaki Board of Examiners are authorized to deliver the Program. (In person evaluation only)