Yudanshakai
The USJF was originally called the Judo Black Belt Federation (JBBF). It was organized around regional/local Yudanshakai (black belt associations).  The purpose of a Yudanshakai is to promote judo in their own area and host local events.
Many of these Yudanshakai have been operating individually for many years and have a rich legacy. 
The USJF as an organization has a system similar to the Electoral College. Each Yudanshakai elects its delegates who represent their interests at the national meeting.
The structure of the yudanshakai, however, is more operational and less geographical than it used to be. There are some parts of the country where two or more yudanshakai operate in the same area.  Some Yudanshakai have clubs and members that are located far from their geographic location.
Charter clubs and individual members are generally members of a specific Yudanshakai.
Contact – Nathan Lee
Arizona
Contact – Steve Owen
Phone – (520) 465-0700
Contact – Max Rayner
Phone – (510) 440-9956
Chuka
Contact – Tom Jay
Phone – (559) 562-1134
Florida
Contact – Hector Vega
Phone – (786) 236-2780
Florida State
Contact – ✉ Pedro Kolychkine
Phone – (305) 495-0518
 Ganbaru
Contact – Rodney Nakayama
Phone – (808) 662-2765
Hawaii State
Contact – Nathan Hiraoka
Phone – (808) 285-4837
Contact – Jerry Mizuta
Phone – (541) 889-6922
Contact – James Murray
Phone – (616) 293-1568
Makoto
Contact – Roland Fernando
Phone – (619) 479-8954
Contact – Keith Chu
Phone – (949) 232-3012
Niagara
Contact – Janet Y. Ashida Johnson
Phone – (585) 352-6162
Contact – Jason Harai
Phone – (206) 364-0851
Contact – Earnest Matsubara
Phone – (460) 434-2398
Rokushu
Contact – Dale Swett
Phone – (617) 491-0520
Southern Pacific
Contact – Allen Inouye
Phone – (310) 625-1407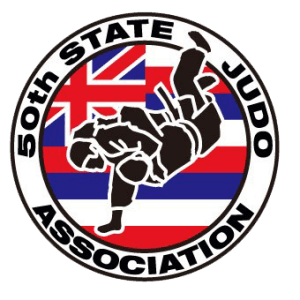 50TH STATE JUDO ASSOCIATION "OUR OHANA"
The 50th State Judo Association (50th SJA) hosts tournaments for all ages and abilities. They also sponsor local clinics, seminars and other programs to aid in the development of officiating, instructing, and other technical aspect of Judo. The 50th SJA also provides an invaluable service to individual club owners by offering support a the local level, while also giving every club a presence and voice in the National office. 
Learn More
The 50th SJA is a proud affiliate of the United States Judo Federation (USJF). With over 2000 registered members, we are the largest of the 32 regional organizations the USJF oversees. The federation was founded in 1952 and is the oldest and most reputable organization in the United States. It has the most stringent ranking system in Judo and their certified instructors are highly regarded in the country and throughout the world.
Close Accordion
50th State Judo Association Clubs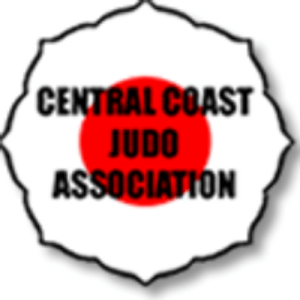 Central Coast Judo Association
Central Coast Judo Association
CENCO (Central Coast Judo Association) is a USJF affiliated yudanshakai with 25 member clubs. We are dedicated to development of our clubs, instructors, coaches, judoka, and various affiliated members. CENCO preserves the integrity of judo, contributes to its members personal growth, and promotes of judo in the United States through developmental tournaments, clinics, and demonstrations.
Close Accordion
Central Coast Judo Clubs
Member Clubs
Club
City
State & Zip
Contact
Berkeley Genco Judo Club
1500 Ashby Ave

Berkeley

CA 94703

Newton Casemiro

Bulldog Judo Club
7200 Divanna Court

Arlington

TX 76002

Jessica Merhout

Cahill's Judo Academy
635 San Mateo Avenue

San Bruno

CA 94066

Willy Cahill

City College of San Francisco
50 Phelan Ave

San Francisco

CA 94112

Mitchell Palacio

Cupertino Judo Club
22601 Voss Avenue

Cupertino

CA 95014

Rose Knudsen

CYC Judo
2241 Galaxy Court

Concord

CA 94520

Dennis Gutridge

DeLeon Judo Club
150 Kenilworth Drive

Petaluma

CA 94954

Henry Kaku

Graton Judo Club
8996 Graton Road

Graton

CA 95444

Lance Lameyse

707-799-4924

Modesto Junior College
435 College Avenue

Modesto

CA 95350

Christine Penick Lincoln

lincolnc@

yosemite.cc.ca.us

209-575-6269

Nakano Judo Academy
855 Park Avenue

San Jose

CA 95126

Shintaro Nakano

Nibukikan Judo Club
636 Nord Ave

Chico

CA 95926

Dennis Bruggman

Northern California Judo Club
1189 Washington St.

Benicia

CA 94510

Cynthia Loayza and Joaquin Loayza

Oakdale Judo Club
140 North 2nd Street

Oakdale

CA 95361

Christine Penick Lincoln

Oakland Judo
2819A Macarthur Boulevard

Oakland

CA 94619

Jonah Ewell

510-560-JUDO

Palo Alto Judo
480 E. Meadow Drive

Palo Alto

CA 94036

Cal Kitaura

Red Bluff Judo
100 Jackson Street

Red Bluff

CA 96080

Gregory Blanco

San Jose Buddhist Judo Club
640 N. 5th Street

San Jose

CA 95112

Vaughn Imada

San Jose State Judo
Yoshihiro Uchida Hall
San Jose State University

San Jose

CA 95112

Jim Pennington

Small Circle Judo Jujitsu/Alameda High School
2201 Encinal Ave

Alameda

CA 94501

David Quinonez

Soko Joshi Judo Club
1622 Castro St

San Francisco

CA 94114

Frances Christie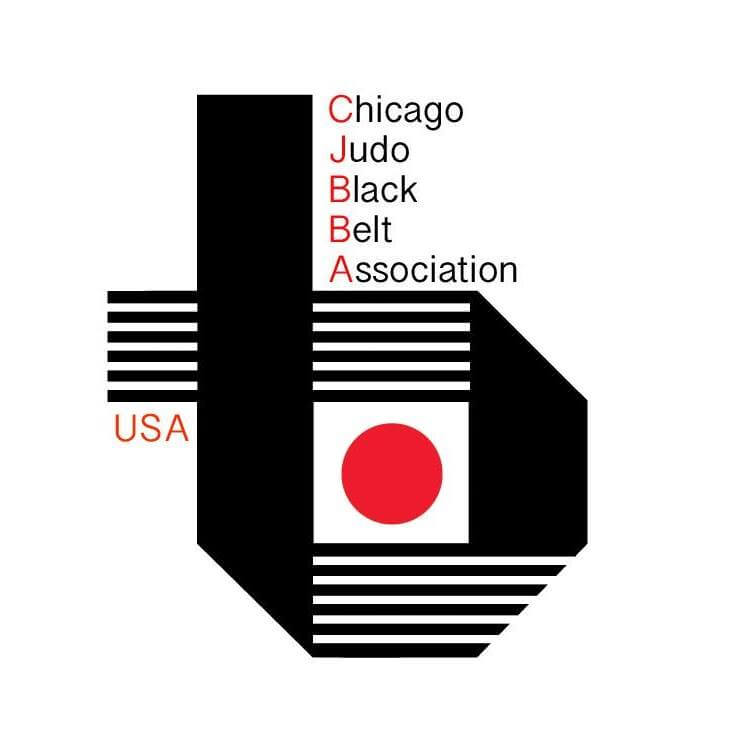 Chicago Judo Black Belt Association
Chicago Judo black belt Association
The Chicago Judo Black Belt Association is a nonprofit organization which supports judo activities and serves as a resource for its members in the Chicago area. We are the yudanshakai for Illinois and surrounding states serving under the United States Judo Federation. Each year, we support judokas through tournaments, kata clinics, training camps, promotions and competitive clinics featuring elite athletes.
Learn More
Our goal is to have an organization that provides valuable experiences to our members which ultimately leads to a membership that pays for itself.  We want you to do more with your CJBBA/USJF membership.
Close Accordion
Chicago Judo Black Belt Association Clubs

Daiheigen Yudanshakai
Daiheigen has been developing Judo athletes, referees, coaches, and instructors in Northern California and Nationwide since 1993. Our members represented us in such prestigious events as the World Judo Championships and the Olympic Games.
Learn More
In 1974, a small group of judo clubs in Northern California came together to form Daiheigen Judo Yudanshakai with Mr. Duke Yoshimura (Stockton Judo Club) as its first president.  Translated to English, Daiheigen means "Big Valley", which was named because most of the original member clubs were located in the Sacramento area.  Mr. Yoshimura remained president through 1978, when Ms. Kuniko Takeuchi (San Juan Judo Club) was elected president.  Ms. Takeuchi presided until 1984, when Mr. Jack Hoxie became president.  During this time, Daiheigen was a small, dedicated group of clubs and individuals, but interest was waning and Daiheigen closed its doors in 1984.
In the early 1990s, a small group, within a long established yudanshakai, began meeting after yudanshakai meetings to discuss the direction and philosophy of the organization.  The group began to conceptualize how the yudanshakai may better meet the needs of the members, the United States Judo Federation and Judo in the United States.  As these vague philosophical concepts began to take shape, a new direction within the yudanshakai began to be visualized.  First, the group felt that the purpose of a yudanshakai should be to serve the needs of the members.  Take the time and effort to see how these needs have changed over the years and modify the historical activities of the organization to meet these new needs.  Secondly, the group felt that the best way it could aid the USJF and Judo in the United States would be by increasing the base of athletes.  The more competitors that are active in the country, the greater the number that will emerge to be world class competitors.  These ideas were forwarded to the yudanshakai for consideration but failed to gain the support of the governing body.
The group continued to ponder the options that were available to them rather than abandon their beliefs.  The result was to branch away from the original organization and create a yudanshakai based upon the concepts and principles that the group developed.  Because of the prior affiliations of some of the members of the group, the decision was made to re-activate the Daiheigen Yudanshakai.  Bylaws were written and adopted by the group and a petition was submitted to the United States Judo Federation for recognition.  They were officially recognized by the USJF in 1994, with Mr. Walter Jensen (Redwood PAL Judo Club) as its first president.  As the philosophy of the new organization spread, several new clubs expressed interest in becoming part of the new yudanshakai.  By the end of the second year, Daiheigen Yudanshakai had more than 500 members.
The success of the yudanshakai required more than a positive philosophy.  The new organization needed to provide the tools necessary to reach its goals.  A key position within the new yudanshakai was that of Chairman of Development, a position first held by Dr. David Matsumoto (East Bay Judo Institute).  The incumbent immediately plotted out a schedule for the upcoming year.  The programs identified were junior development clinics, referee clinics and scorekeeper clinics.  These were chosen initially because they could be conducted simultaneously and involved the instructors, referees and parents of the Judo players.  The clinics were generally held from the morning and concluded in the afternoon.  Often times, a yudanshakai meeting preceded or followed a clinic.  This gave the members the most efficient utilization of their time.  Additional senior clinics and kata clinics were also scheduled for the benefit of those seniors preparing for competition as well as those preparing for promotion.  This initial template has continued to evolve to the present.  Programs have been added to serve the teenage and pre-teenage members of the yudanshakai.
The Daiheigen Yudanshakai has developed to the degree that it was fortunate enough to win the distinction of being the top yudanshakai in the President's first annual Yudanshakai Achievement survey.  This award is the result of many members' contributions to Judo.  The yudanshakai reflects the concerted efforts of its members to attain the mission of the organization.  Daiheigen Yudanshakai is stronger than ever.  New clubs have joined the organization every year and are taking advantage of the development programs conceptualized by the first Development Chairman.  These principles and programs have guided the growth of the yudanshakai and will continue to act as the cornerstone of the evolution of the organization.
Close Accordion
Daiheigen Yudanshakai Clubs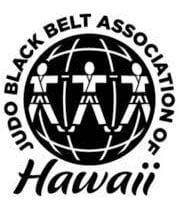 JBBH Yudanshakai
Original charter members of the organization from the Shunyo kan Judo Club were: Sukeichi Morifuji, Masao Nakakuni, Juichi Ozaki, Kiyoichi Kimura, and Isamu Shishido. From Shobu Kan Judo Club were: Yajiro Kitayama, Ichiju Kurisaki, Kakuji Fukai, Shizuo Yoshimura, Risaku Arisue, and Sunao Migita. Takashi Uzawa represented the Hawaii Chuugakko Judo Club. 
Learn More
On September 11, 1932, Professor Jigoro Kano, founder of Kodokan Judo, was sent by the Japanese government as an ambassador of goodwill, formally accepted and recognized the Judo Black Belt Association of Hawaii (JBBAH) as the 23rd Associate of the Kodokan Judo Institute. The Association, consisting of a total of 13 judo clubs, was the first Judo Yudanshakai organized outside of Japan and let the way for Kodokan Judo to be practiced in nations throughout the world.
History of Judo in Hawaii
Oahu
During the era of Japanese immigration to Hawaii in the late 1800's and early 1900's, many Japanese immigrants trained in the art of Kodokan Judo came to Hawaii. These young immigrants were responsible for the organization of Judo in Hawaii. Two of Hawaii's and the nation's oldest Judo clubs, Shobukan and Shunyokan, were established by young immigrants in this early ear of Japanese immigration. 
The Shunyokan Judo Club was founded by Shigemi Teshima and Naomatsu Kaneshige. In 1913, while on a goodwill tour of the United States, Professor Jigoro Kano visited the school and because of a close relationship with Mr. Teshima, he was asked to give the club an appropriate name. In the office of the counsel General in Honolulu, Professor Kano personally inscribed the name "Shunyo Kan" in Japanese for the Club. This sign still is hung in the Shunyokan Dojo. Professor Isami Shishido, Seventh Degree Black Belt and Past Chairman of the Club's Board of Directors, joined the Club in 1919.
The Shobu Kan Judo Club was founded by Yajiro Kitayama, Nakajiro Mino, and others. The Club's first dojo site was the basement of the Ono Bakery on Beretania Street, followed by several locations in Honolulu until it moved to it's present location on Kunawai Lane in the Liliha area. Professor Hishash Kochi, Sixth Degree Black Belt, one of the clubs senior members joined Shobu Kan in 1926. Professor Sunao Migita, Seventh Degree Black Belt, joined the club in 1920 and was the Sensei until passing the post to his son Lloyd Migita in 197 . Dr. Lloyd Migita, a national contender in the 1960's, has trained numerous national and international champions during his tenure. Clifton Sunada, a 1996 Olympian, trained at Shobu Kan before moving to the Olympic Training Center. 
Other clubs were subsequently established, and in 1929, three of the major Judo clubs, Shunyo Kan, Shobu Kan, and the Hawaii Chuugakko (Junior High School) initiated an effort to organize Judo in the Territory of Hawaii. The purpose of this move was to unite all the different judo clubs into one organization to help promote Judo in Hawaii as well as to help each individual club develop through interaction with other clubs with a common interest. The organization hoped to be able to demonstrate a united effort to the community and to be recognized as an instrument through which the social and cultural significance of this martial art would be transmitted and perpetuated.
Original charter members of the organization from the Shunyo kan Judo Club were: Sukeichi Morifuji, Masao Nakakuni, Juichi Ozaki, Kiyoichi Kimura, and Isamu Shishido. From Shobu Kan Judo Club were: Yajiro Kitayama, Ichiju Kurisaki, Kakuji Fukai, Shizuo Yoshimura, Risaku Arisue, and Sunao Migita. Takashi Uzawa represented the Hawaii Chuugakko Judo Club. 
On September 11, 1932, Professor Jigoro Kano, founder of Kodokan Judo, was sent by the Japanese government as an ambassador of goodwill, formally accepted and recognized the Judo Black Belt Association of Hawaii (JBBAH) as the 23rd Associate of the Kodokan Judo Institute. The Association, consisting of a total of 13 judo clubs, was the first Judo Yudanshakai organized outside of Japan and let the way for Kodokan Judo to be practiced in nations throughout the world.
One of the developments in Judo that was supported by the JBBAH was the introduction of Judo classes for women by Takashi Uzawa, then Vice-President of the Hawaii Chuugakko Judo Club. These classes were conducted the the Head Instructor, Shizouko Murasaki. Assisting her were instructors Matsue Honda, Yasue Kuniwake, and Lorraine Young. This class was later headed and conducted by Hiroshi Kitayama of Shobu Kan and assisted by Shizuko Murasaki. This pioneering approach has paved the way for the co-educational classes that are the norm today.
Throughout the years, the JBBAH has been fortunate in obtaining the advice and expertise of Japan's foremost Kodokan Judo authorities, as well as frequent visits and demonstrations by a number of Judo Clubs from throughout Japan as well as well known champions and competitors from throughout the world. 
In 1961, on their return to Japan from the 3rd World Championship Tournament in San Francisco, the coaches and contestants of the Japan Team conducted a clinic in Honolulu. This was the first of many national teams and international champions to bring to be hosted by the JBBAH and to bring their unique skills and teachings to Hawaii.
In 1963, the Hawaii Judo Yudanshakai converted their proceedings from Japanese to English. This was a significant event as the Association's Charter, By-Laws, and other documents had to be translated into English and the organization had to once again be legally recognized by the state of Hawaii, for the first time, as the Judo Black Belt Association of Hawaii. 
The most significant accomplishment of the JBBAH in the 1970's was the organization of a sound high school Judo program. Beginning in 1972, then President Toshiaki Inouye and Susumu Tanaka negotiated with the athletic directors of most of the public schools on Oahu. Mr. George Wilson, then Chairman of the USJF Interscholastic Committee, was very instrumental in negotiating for the program and providing guidance to the JBBAH. The result was an experimental high school Judo League in the 1972-73 school year. Under the guidance of Michael P. Matsumoto, the league continued for 3 years until it was officially adopted as part of the athletic program of the public high schools in Oahu. This has continued to this day and has provided a forum for excellent competition as well as recruitment into the standing local judo clubs. 
The JBBAH today is a recognized authority for the development of Kodokan Judo in Hawaii in supporting individual clubs, sponsoring tournaments and clinics statewide. 
The JBBAH has done much in it's history to promote Kodokan Judo in Hawaii. Judo has served our community not only as a martial art, but also as an important social and cultural contribution to the colorful heritage of the Aloha State.
History of Judo on the Big Island
In the 1970's, Dr. John Masuhara conducted interviews of selected elderly/retired/senior ju-jitsu and/or judo practitioners. At that time, his purpose was to gather information to write articles on Big Island ju-jitsu and judo history for the 1980 Pac Rim Judo Championships program booklet and also for the Hawaii Tribune-Herald. Most of the individuals interviewed back in the 1970's have since deceased.
Mr. Sadao Sakamoto (retired from the Gas Company) was 78 years old in the late 1970's when he was interviewed. Mr. Sakamoto started as a student of Yoshin-Ryu Ju-Jitsu at the Hilo Shinyu-Kai in 1918, as a teenager. Mr. Sakamoto remembered that the instructor Kichimatsu Tanaka organized the Yoshin-Ryu dojo in 1912. The dojo was affiliated with the Hilo Shinyu-Kai, which also promoted other sports activities.
According to Mr. Sakamoto, Tanaka Kichimatsu, as an employee of the old Yoshimura Store on Ferneaux Lane in Hilo Town, apprehended a thief using ju-jitsu self-defense techniques he learned in Japan. A grateful storeowner and others in the community convinced Tanaka to start a ju-jitsu dojo in back of the store. Original members of the dojo included Okazaki Seiishiro (who later moved to Maui, then Oahu and organized a famed ju-jitsu dojo at the Okazaki gym in Liliha on Oahu;Okazaki was instrumental in the early formation of the American Ju-Jitsu Institute; he also gained fame as a massage expert who helped an ailing Mrs. John Burns, wife of a future governor), Nakashima Kazuo, Yamasaki –?, and Inouye Teruchi. Other students who joined prior to 1919, were Dr. Chu Fook Tang (dentist),Yamato Kaichi, Inouye Kitaru (Papaikou branch), Sakamoto Sadao, and JerryYoshiyama (Waiakea branch). Mr. Sadao Sakamoto also recalled that a Nanpa-Shoshin Ryu Ju-Jitsu group was active in Pepeekeo with a Mr. Hamai as instructor (circa 1918). 
Kichimatsu Tanaka passed away in 1954 at the age of 76. In the 1970's, Dr. Masuhara also interviewed Professor Tamio Kawasaki, 6th dan (deceased in1995 at age 88), who started the Higashi Hongwanji Judo Club in 1935.
Professor Kawasaki was 16 years old when he joined the Yoshin-Ryu dojo in 1923. He recalled that in 1923, much of the actual instruction at the Yoshin-Ryu dojo was being done by Okazaki Seiishiro, under the head advisorship of Tanaka Kichimatsu. At the time, Okazaki Seiishiro worked for Hoffschlaeger and later as a candy wholesaler. During his travel on business around the Big Island, Okazaki Seiishiro would stop and assist at towns where there were ju-jitsu activities. Both Sakamoto and Kawasaki stated that it was Kodokan Judo techniques that were being practiced at the Yoshin-Ryu dojo of the Hilo Shinyu-Kai during the period they were there. At the time they started (circa 1918-23), many of the older ju-jitsu techniques had already been displaced by the more popular Kodokan Judo movement in Japan as well as in Hawaii. 
In 1932, Professor Kanno Jigoro visited Hilo on his way back to Japan from the Los Angeles Olympics. During his 1932 Hilo visit, Professor Kanno contacted/reviewed and certificated selected Hilo area ju-jitsu / judo instructors under his Kodokan Judo organization. At that time, I believe, that many jujitsu/judo practitioners such as Kichimatsu Tanaka et al. were formally inducted into Kodokan Judo. In the 1980's, a daughter of Kichimatsu Tanaka introduced herself to Dr. Masuhara and expressed appreciation for the articles he wrote which described the contributions of her father. At that time, she lived in Hilo. 
Contributed by Dr. Masuhara, the Principal of Hilo High School and also a Judo Instructor
Close Accordion
Judo Black Belt Association of Hawaii Yudanshakai Clubs
Member Clubs
MAUI:​
Makawao Hongwanji Judo, claudemoreau@hawaiiantel.net 
https://www.facebook.com/Makawao-Hongwanji-Judo-Club-309894165801383/
Wailuku Hongwanji Judo Clu,  rhiyakumoto@hawaii.rr.com 
 https://www.facebook.com/pages/category/Nonprofit-Organization/Wailuku-Hongwanji-Judo-Club-1446400052305576/
KAUAI:
Hanapepe Judo Club, cueno2@hawaii.rr.com  or  hkaneakua1@aol.com 
https://www.facebook.com/pages/category/Nonprofit-Organization/Hanapepe-judo-club-342943499064182/
BIG ISLAND:
Hilo Hongwanji Judo Club, nealokimoto@gmail.com 
HiloBetsuin.org/organizations/judo
Higashi Hongwanji Judo Club, masuharaj001@hawaii.rr.com
Honaunau Judo Club, puhoranger@hotmail.com
OAHU:
Aiea Taiheiji Judo Club, jmoand3@yahoo.com
Boys and Girls Judo Club, ghashiro@hawaii.rr.com
Chikara Judo Club, MHJudo5@gmail.com
​Iolani Judo Club, iolanijudoclub@gmail.com
Kaimuki YMCA Judo Club, jamestamura@hotmail.com
Koolau Judo Club, clasato@kogaeng.com
​Mililani YMCA Judo Club, mtmura123@gmail.com
Moanalua Judo Club, richardnn1@yahoo.com
Punahou Judo Club, Raymarblegroup@gmail.com
​Tenri Hawaii Judo Club, hawaiitenrijudo@gmail.com
HawaiiTenriJudo.org, Waiau Judo Club 

Hokka Yudanshakai
Hokka Yudanshakai
The Northern California Judo Association, Inc. also known as the Hokka Judo Yudanshakai, is a nonprofit public benefit corporation serving Northern California.
Learn More
As a charter member of the United States Judo Federation, Hokka Yudanshakai has rank promotional authority to Godan, or 5th degree black belt. All dan ranks issued by Hokka are certified by the USJF, and are eligible for Kodokan certification. USJF rank criteria are among the strictest, and USJF rank continues to be held in the highest regard.
Hokka Yudanshakai sponsors a variety of Judo activities, including, tournaments, technical, kata, referee and junior development clinics. All Clubs are invited to attend the Hokka sponsored tournaments and clinics listed on the events schedule. Your Clubs participation is always welcome.
Hokka members have excelled in competition at the regional, state, and national levels, producing many state and national champions.
If your club would like to join the Northern California Judo Association, please contact any of the Hokka Officers or the Hokka office listed below.
Benefits of Hokka membership include: Kyu grade rank certification, staffing for Hokka tournaments and clinics, and more.
Benefits of USJF membership include: National membership, Black Belt rank certification, Coach certification, criminal background checks for all Black Belt Instructors and Coaches, national sanctioned events, liability insurance, and more.
Close Accordion
Hokka Yudanshakai Clubs
HOKKA JUDO YUDANSHAKAI MEMBER CLUBS
Watsonville Judo Club
Contact Information:
Ferd Tihista
2140 Mata Way
Watsonville, CA 95076
Dojo Information:
130 Rodriguez St.
Watsonville, CA 95076
Hours: Tue /Thur, 6:00-9:00pm
Sat, 8:00-12:00pm

Hudson Yudanshakai
Hudson Yudanshakai
The Hudson Judo Yudanshakai (HJY) is a 501(c)3, not-for-profit organization founded in 1961. HJY member clubs are located generally in the New York, New Jersey, Connecticut and Pennsylvania areas. Our mission is to promote the growth and development of the Olympic Sport of Judo, through financial support, competitions, clinics and seminars held throughout the year. We encourage you to check our list of Judo Clubs, and choose a practice facility convenient to your home, office or school.
Learn More
As a charter member of the United States Judo Federation, HJY has rank promotional authority to award Judo black belts. All dan ranks issued by Hudson are certified by the USJF and are eligible for Kodokan rank certification. HJY and USJF rank requirements are among the most stringent in the United States. As a result, HJY ranks continue to be held in the highest regard internationally. Other benefits include: USJF national membership, access to Coach Certification and Referee Development Programs, financial assistance, and much more. All club instructors, coaches, local and regional referees are required to have criminal background checks on file, be certified on Safe Sport training, as established by the United States Olympic Organization's Safe Sport Training Program, and have completed the HEADS UP Concussion in Youth Sports training developed by the Centers for Disease Control and Prevention.
Intermountain Yudanshakai
Intermountain Yudanshakai
Established in 1965
The Intermountain Yudanshakai is a Judo Black Belt organization focused on the advancement of Judo within the Eastern Oregon and Idaho. We are a proud USJF member and we remain dedicated to our students as we study Judo.
Our Goal
Our goal as a Yudansha (Black Belt Organization) is to teach the fundamental principles of Kodokan Judo as created by Jigoro Kano. We strive to create and continue to develop dojos within the Yudanshakai to promote healthy, lifelong students.
Close Accordion
Intermountain Yudanshakai Clubs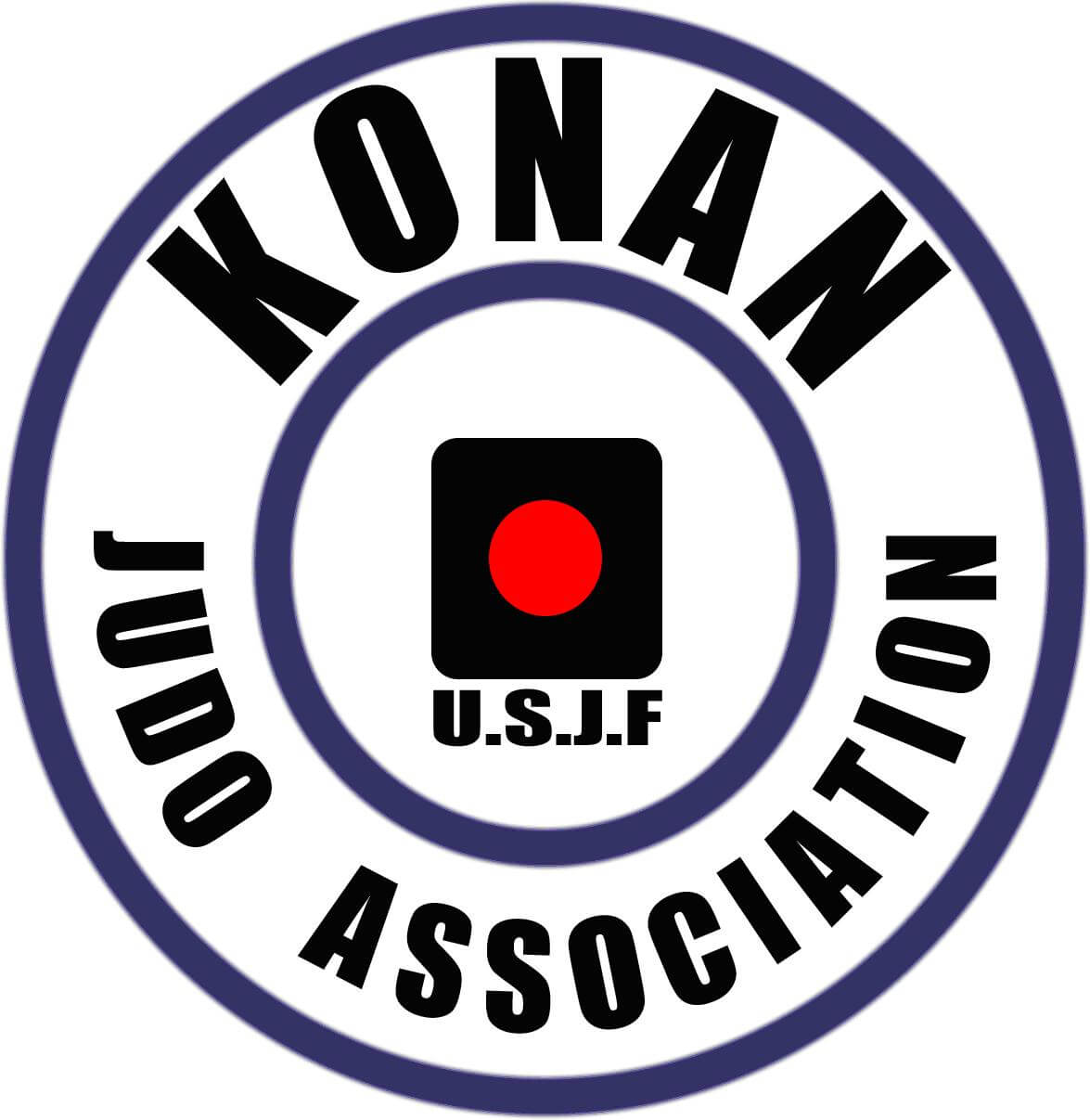 Konan Yudanshakai
Konan Yudanshakai
The Konan Judo organization is a USJF Yudanshakai and is dedicated to represent, safeguard, and promote the principles and teaching of Kodokan judo.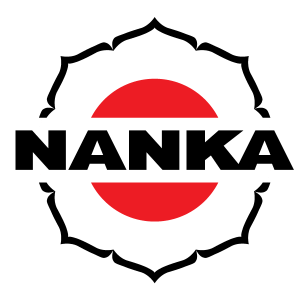 Nanka Yudanshakai
Nanka Yudanshakai
Judo was established at the Yamato building around 1917 because in 1915 the Japanese Consulate was established in Little Tokyo/LA and thereby created the Japanese Children Home, the first Japanese Hospital, Maryknoll Mission, the Yamato Community Center, etc.  This dojo was known as 
Rafu Judo Dojo
, with Head Instructor 
Tokugoro Ito
, as head instructor.  My grandfather learned judo from Ito sensei for years at that location, and then transfer to another dojo that Ito sensei established in the McArthur Park/Westlake area, since it was closer to my grandfather place of residents (Uptown District of LA, now known as Korean Town).

Shufu Yudanshakai
Shufu Yudanshakai
Shufu Judo Yudanshakai is a charter member of the United States Judo  Federation (USJF), and is responsible for maintaining and supporting the rules and standards of international Kodokan Judo within its area.
Shufu encompasses a large part of the Mid-Atlantic States, including the DC Metro Area, Pennsylvania, Delaware, the Carolinas and Georgia. A complete listing of member clubs can be found on the Member Clubs page.
Close Accordion
Shufu Yudanshakai Clubs