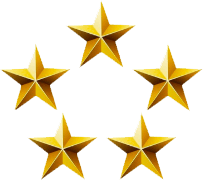 This program originated with Mitchell Palacio with the intention of promoting dojos with the highest levels of involvement in judo education through their staff and public events. Julia Tsutsui has designed the banners.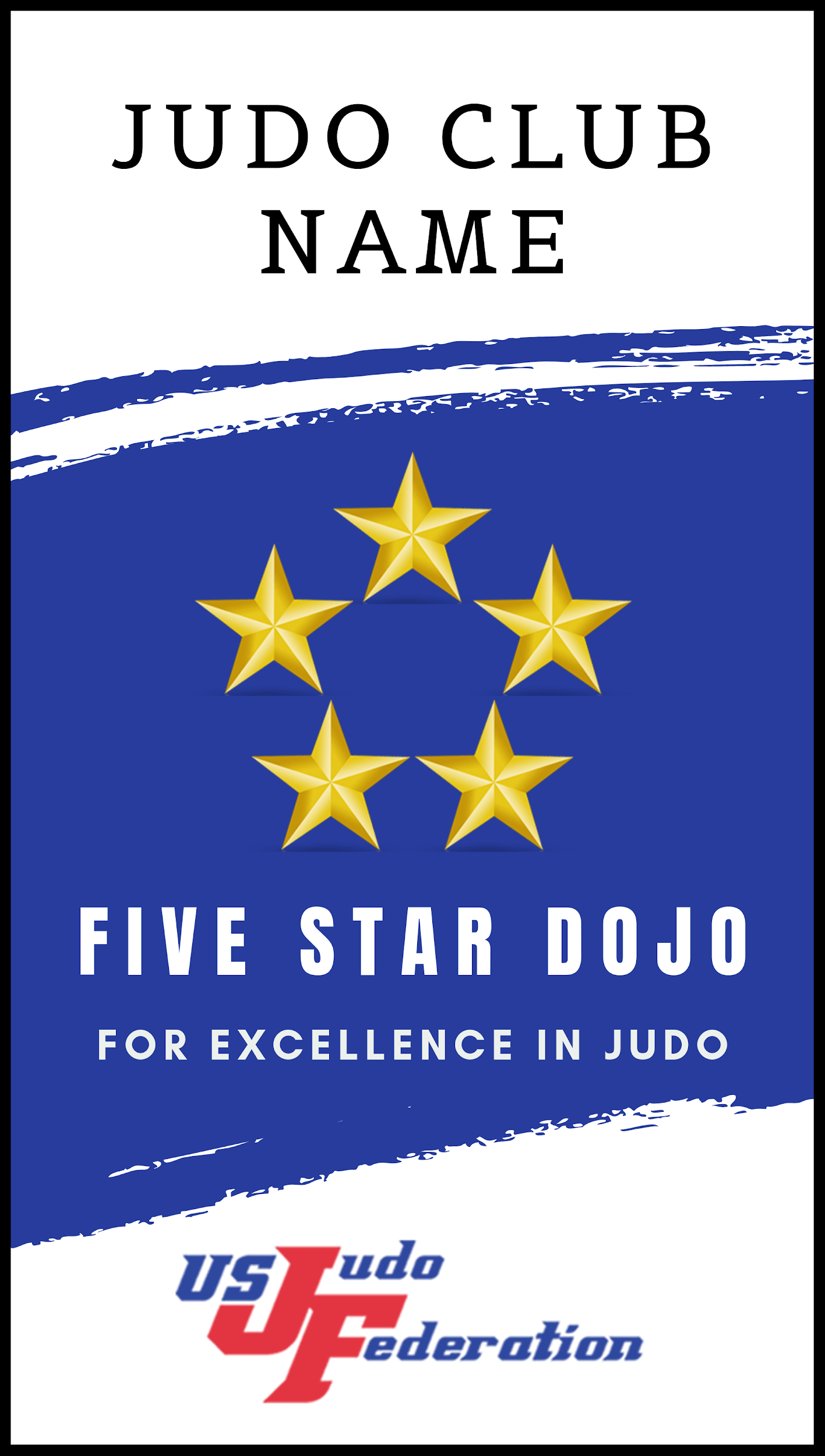 USJF is proud to announce the " 5 Star Dojo Certification Program." The 5 Star Dojo certification recognizes dojos that have within their membership the following certification:
USJF Teacher certification (Assistant Teacher, Teacher, or Master Teacher)
USJF National Coach certification (Bronze, Silver, Gold, Master or Elite)
USJF or USA Judo Referee or Kata Judge certification (Local, Regional, National or International)
USJF Self Defense Certification OR USJF Kata Certification (A, B, or C in Nage no Kata, Katame no Kata, Ju no Kata, Kime no Kata, Goshin Jutsu, Itsutsu no Kata, or Koshiki no Kata)
Special activity such as a clinic (technique, referee/rules, self-defense, teachers, coaching, kata, etc.), judo camp, or tournament
In order to qualify as a 5 Star Dojo, your club must have a minimum of one member in each category. All certifications must be through the United States Judo Federation (USJF) with the exception of referee certification.
Judo Clubs/Dojos meeting the 5 Star Dojo criteria will receive a banner recognizing them as a USJF 5 Star Dojo.
Clubs who do not meet all criteria for a 5 Star Dojo are eligible for 1, 2, 3, or 4 Star Dojo certification and have the option to purchase a banner. If you do not have a member in a certain category, you may leave it blank.
Recognized star dojos
| | | | |
| --- | --- | --- | --- |
| Stars awarded | Dojo | Head Instructor | Yudanshakai |
| ☆☆☆☆☆ | San Jose Buddhist Judo Club | Vaughn Imada, Daniel Kikuchi and Jim Pennington | Central Coast |
| ☆☆☆☆☆ | Fresno Judo Club | Larry Tsutsui | San Joaquin |
| ☆☆☆☆☆ | Hui-o-judo | Kevin Tamai | Shufu |
| ☆☆☆☆☆ | Sawtelle Judo Dojo | Kenji Osugi | Nanka |
| ☆☆☆☆☆ | Sacramento Judo Club | Matsuo Mac Takeda | Hokka |
| ☆☆☆☆☆ | College Park Judo Club | Kurt Tamai | Shufu |
| ☆☆☆☆☆ | Southwest Oregon Community College Judo | Rob Schab | Northwest |