Rodney "Rocky" Kalani Lima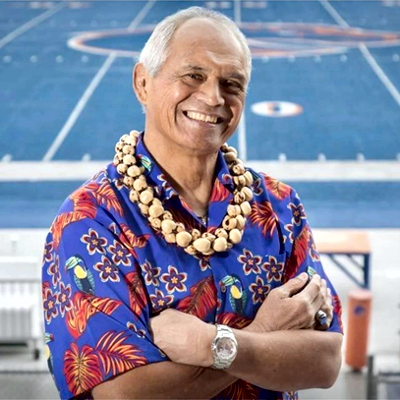 © 2023, USJF, all rights reserved
Inducted 2023.
Rodney "Rocky" Kalani Lima was born in Honolulu, Hawaii in 1947, he came to the mainland after graduation to attend Boise Junior College.  In 1968, Senseis John Lyon, Quinton Gregory, Don Davis, Wesley Dobbs became instrumental in teaching Rocky the sport of Judo. While attending Boise Junior College Rocky was awarded Sankyu in 1970 and Shodan 1972.  Rocky was asked to teach the Boise State College Judo evening classes.  Rocky provided semester curriculum instructions, throwing dummies and a class tournament at the end of each semester. Rocky supplied medals for 1st and 2nd place for two teams and a 'Most Inspirational' plaque for the male and female student voted by their peers.
During his 14 years teaching at Fairmont Junior High School as Physical Education teacher, Head Wrestling Coach, and Head Football Coach (1972-1986), Rocky shared his experience of Judo with his students by setting up a lunch-time Judo Activity on the wrestling mats in the wrestling room. Rocky's students learned Judo at Fairmont Junior High with the attitude of "No Bullying."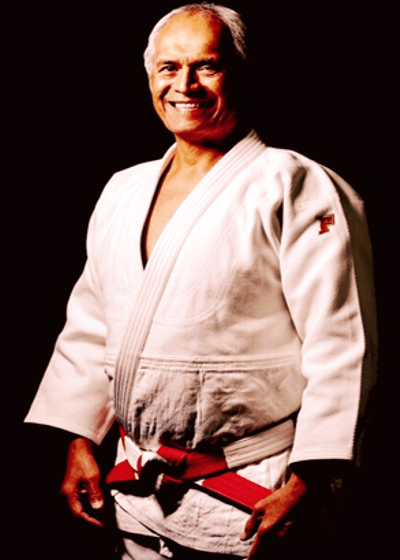 © 2023, USJF, all rights reserved
In 1980, Rocky was awarded by the "Boise Rotary Distinguished Educator in recognition of exceptional teaching and inspirational guidance of the students of Boise, Idaho."
Rocky moved to Capital High School in 1986, where he maintained the Head Wrestling Coach position, along with being their Assistant Football coach. During Rocky's tenure as Head Wrestling Coach, he cleaned and mopped the wrestling mats after each wrestling practice to introduce Kodokan Judo to all Capital High School students, friends and the surrounding community. Rocky's son, Keoni Lima, Steve Viera, Bryan Gilbert and Carlos Castillo held practice most evenings throughout the week.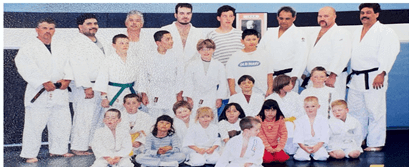 © 2023, USJF, all rights reserved
In 1994, along with Sensei Carlos Castillo, Steve Viera and Keoni Lima,
Sensei Rocky began the Treasure Valley Judo Club and joined the USJF Intermountain Yudanshakai; they stayed one year before moving in cooperation with the Boise Police Department Training Center. In 2009, the Meridian Police Department offered a permanent home for the TVJC at their new Training Center in Meridian.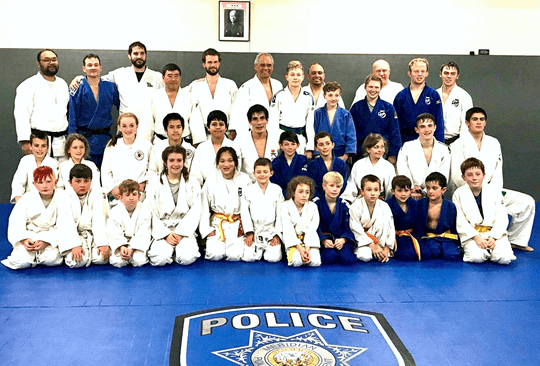 © 2023, USJF, all rights reserved
In 2006, Rocky moved to Mountain Cove High School (Alternative Students) as their Lifetime Physical Education teacher, where he began Intramural programs, which included taking students golfing, skiing, bowling and archery, to name just a few, which were Lifetime Activities included in his curriculum.
A Community project Rocky encouraged his students to become involved in
was the 10 mile "Run to Robbie Creek." Running station #7 was Rocky's class spot for runners to pick up water as they climb the hills. The student volunteers took on this yearly obligation with vigor and pride, making sure that plenty of water bottles were cold and waiting for each runner. Rocky acknowledged these young students for their great trust and commitment for their community.

© 2023, USJF, all rights reserved
In 2007, Rocky Lima asked Eiko Shepherd Sensei if she would come to Boise for a Kata Clinic. She acknowledges with a resounding YES! TVJC provided food for all the 40+ Kata entrees that Robert Fukuda Sensei assisted him with. They were able to provide a massage therapist during the clinic with lots of tatami's. Keoni Hokulea Lima arranged a meeting with the Mayor of Boise! Eiko Shepherd called this National Kata Conference, "The Premier Kata Clinic!"
Rocky extended his stay at the new district alternative high school at Frank Church High School as Lifetime Physical Education teacher until he retired in 2012, concluding 40 years with the Boise School District.
During his tenure with Fairmont Jr. High and Capital High School, Rocky also refereed wrestling matches and tournaments throughout the Treasure Valley, Southern and Eastern Idaho, as well as the state of Oregon Wrestling Tournaments.
Rocky became a highly skilled wrestling referee, and he received many awards as a Third District Wrestling Coach and Wrestling Official. Rocky was honored with the Dick Fleishman's Wrestling Coach of the Year consecutively, 1995 and 1996.
Rocky was honored in 2006 with a Lifetime Service Award of the National Wrestling Hall of Fame in Stillwater, Oklahoma, for the many years he contributed to the sport of Wrestling. Rocky is also a National Judo Referee and received his Rokudan, April 26, 2017.
Treasure Valley Judo Club sponsored many local Judo tournaments throughout the years in cooperation with Capital High School. As many as 12-13 teams competed at the yearly tournament with many teams traveling throughout the Northwest to attend. Rocky was able to persuade many local businesses to donate their time and services, as well as including his own personal Doctor. Dr. Michael Myers graciously donated his time for weigh-ins.
Another yearly fundraising community project that TVJC was active in handling was the parking at the new Youth Optimist Football Park. The money raised from this weekly endeavor went to both clubs and assisted with club fees, judo gis, especially for students with financial challenges. Hundreds of cars would descend on Saturday mornings where family members would drop off their sons and daughters, brothers/sisters and then attempt to find a parking space for at least 2 hours. After the early group would depart, the second group of parents would repeat the parking process. Rocky would show up, like clockwork, along with his Judoka's and/or Wrestlers to assist with the parking craze. The money raised from this weekly endeavor went to both clubs and assisted with club fees, judo gi's, especially for students with financial challenges.
TVJC became a four generational dojo for Rocky's family, his father-in-law, Edward K. Ho, Shodan; his son, Keoni Lima, Sandan; and his grandsons, Kalani, Shodan and Keanu, Ikkyu, whom both have been part of TVJC since they were 5 years old. Kalani was honored April 1st 2023, at the Emmett Judo Tournament, where he was given a plaque after the tournament for the "Best Referee", taking after his Papa Rock!!
Rocky found time to compete with his teams after the youth had participated, Rocky managed to always win or place in his age and or weight class. One of Rocky's philosophies is to "always teach by example" rang true while their teams would watch and cheer on their Sensei's during tournaments.
"If you want trinkets they are on the shore, but if you want real treasure you will have to dive deep into the ocean." Sufi saying.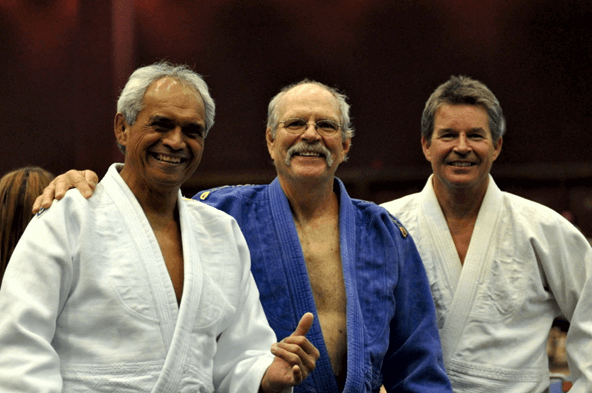 © 2023, USJF, all rights reserved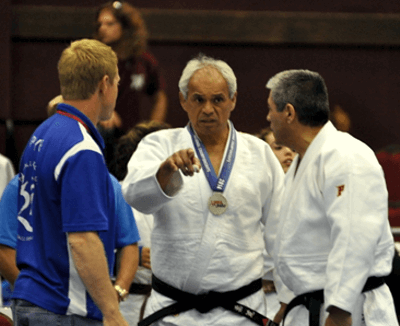 © 2023, USJF, all rights reserved
Rocky was instrumental in continuing and offering to teach/train this sport of Judo at Boise State University, especially during COVID 19 restrictions. Consequently, many students took his class believing this class was an easy "A" at BSU. They were surprised to find out Rocky Sensei was totally serious but thorough in his Judo training. During their class time Rocky and the team created their own tournament, Rocky made sure each student metaled.
Rocky embodies the Aloha spirit of service, mentorship, friendship, love, community and family. It is measured by the impact he has had on countless people.
Rocky would like to dedicate this award to Ian Maroe and his family.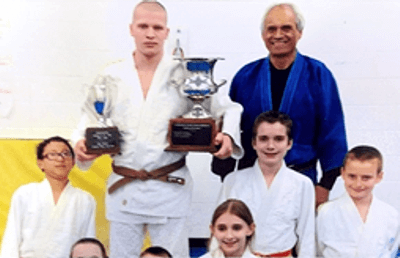 © 2023, USJF, all rights reserved
Rocky watched this talented and courageous young man at his practice dojo at TVJC…Ian Maroe, who always showed up early and said, "Hi Coach Rocky!"
Ian entered two divisions at the Ore-Ida Judo tournament … One in his own weight division and then he fought up another weight division with the 'big boys'. It was one match after another, when finally Rocky looked at Ian, he smiled at Rocky, as if he was saying, "I got this Coach Rock!" This day in Ontario, Ian fought 8 total matches, beating and crushing his opponents that stood tall in front of him when the referee said (Hajime) Fight!
"I am blessed in my heart to have witnessed a balance, strength, and wisdom of Ian's love for Judo. I am blessed today seeing Ian often in my prayers smiling and saying, 'I got this Coach Rock!'" Because of this young man's example in 2019, Rocky created the "Ian Maroe Outstanding Student Male/Female Award", which continues to be awarded today.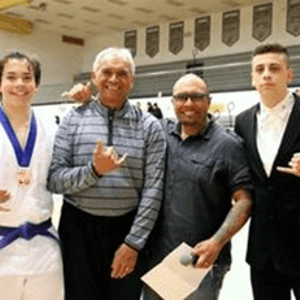 © 2023, USJF, all rights reserved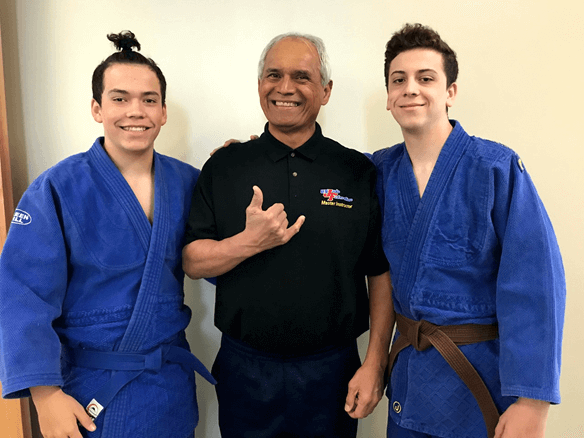 © 2023, USJF, all rights reserved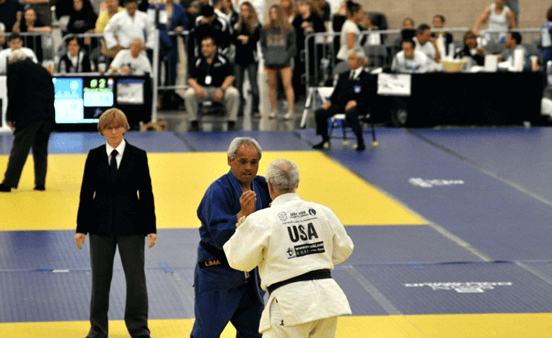 © 2023, USJF, all rights reserved
Competition & Officiating Record
(3rd) 1999 Spokane, Washington
(2nd) 2000 San Diego, California *Kata Official*
(3rd) 2001 World Master Phoenix, Arizona *Kata Official*
(2nd) 2002 Cleveland, Ohio
(1st) 2003 Las Vegas, Nevada *Kata Official*
(1st) 2004 San Diego, California *Kata Official*
(1st) 2005 Virginia Beach
(3rd) 2006 Houston, Texas
(3rd) 2008 Virginia, Beach
(2nd) 2009 San Diego, California
(2nd) 2012 Irving, Texas
(2nd) 2014 Reno, Nevada
(1st) 2017 Salt Lake City, Utah *Kata Official*
(1st) 2018 Round Rock, Texas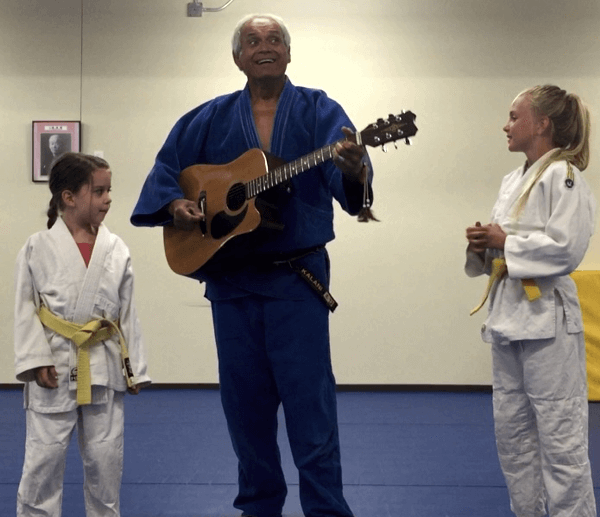 © 2023, USJF, all rights reserved
Judo Service Record
USJF Presidents Life Member Club
USJF Lifetime Member, Jan. 30, 2003 #L-1530
President Intermountain Yudanshakai 2014–16, 2017–18
Yudansha of The Year 2013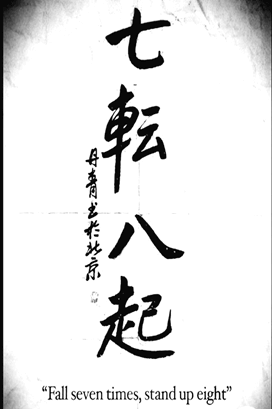 © 2023, USJF, all rights reserved