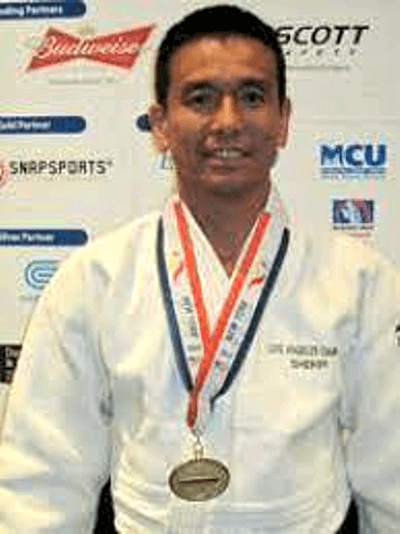 © 2023, USJF, all rights reserved
Inducted 2023
Judo Biography
Men's Central Jail Deputy Mickey Matsumoto has again shown his incredible athletic and Judo skill by earning the Judo gold medal at the 2011 World Police and Fire Games in New York City.
He had not planned to compete in the 2011 World Police and Fire Games, but was convinced to do so when reminded by a New Jersey police officer that his presence in New York within weeks of the tenth anniversary of 9/11, would honor those whose lives were lost.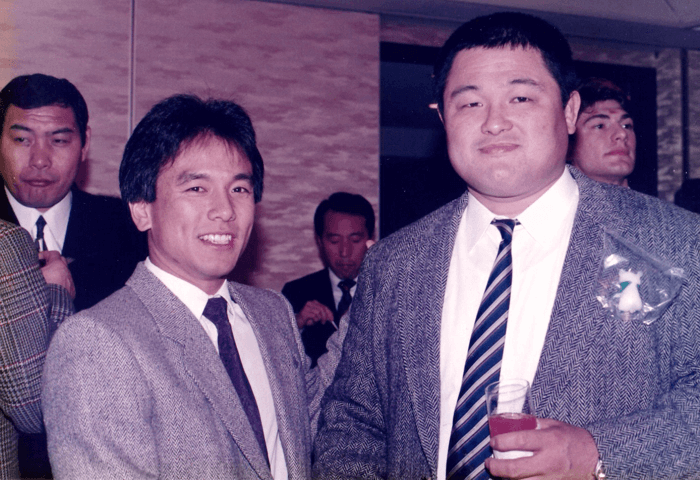 © 2023, USJF, all rights reserved
At 53 years old, Deputy Matsumoto competed in the 40-50 year old Judo Master 60 kilogram weight division this year, because there were no Grand Masters his age with whom he could compete. The silver and bronze medals went to competitors from France and Russia, respectively.
This is added to his undefeated string of gold medal Judo victories at all five World Police games he has competed in, including 1985, 1987, 1989, 1992, 1994, and now 2011.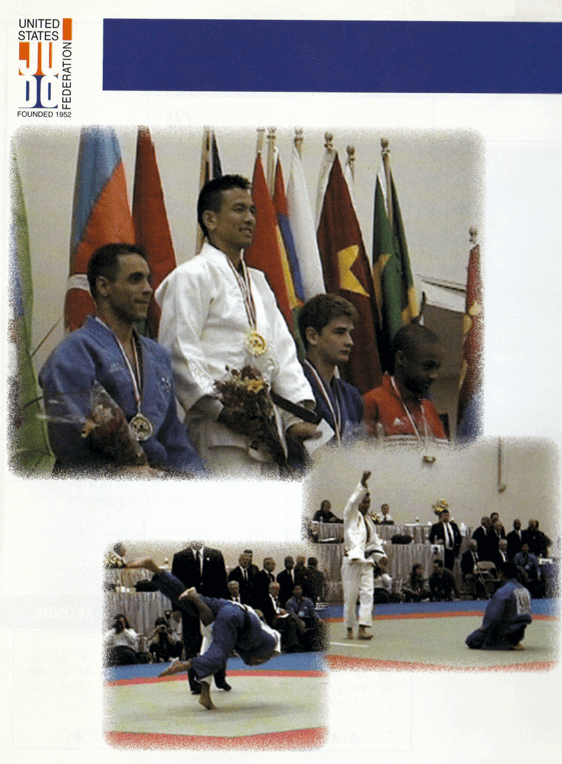 © 2023, USJF, all rights reserved
Hurricane Irene hit in the midst of the games and some of the competitions were cancelled for safety reasons and because some first responders had to return to duty. But the Judo competitors banded together and were able to flip the odds and hold their matches, with the gold medal match taking place in New York on August 30, 2011.
As a 6th-Dan in Judo, the last time Deputy Matsumoto competed, was in the 2009 Judo National Championships, when he won the gold medal. 2009 was his eighth national championship victory, with prior gold medals earned in competitions around the world including in 1988, 1993, 1994, 1998, 2000, 2002 and 2003.
Deputy Matsumoto has been training in Judo for thirty-nine years, and in 1980 was a finalist for the United States Olympic Judo Team. As a member of ten United States National Judo teams, he has traveled to many countries around the world (including the former Soviet Union, Cuba, Germany, and Japan).
Mickey has said that he especially loves to compete in the World Police and Fire Games because he loves "to represent the Los Angeles County Sheriff's Department."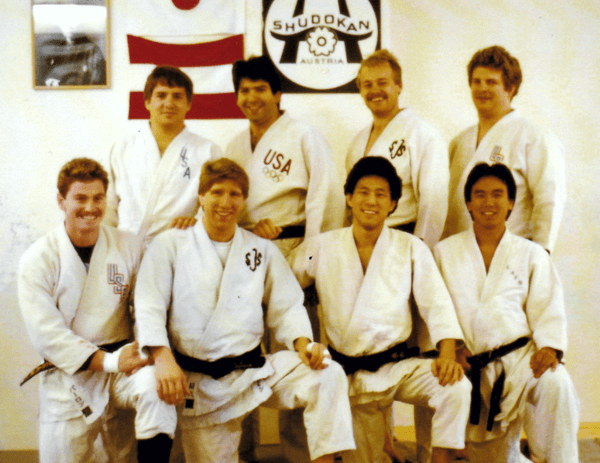 © 2023, USJF, all rights reserved
Mickey competed in his first Junior National competition in 1969, and went on to become a Judo instructor in Los Angeles County, saying about his students, "I want to give these kids the same opportunity I've had to enjoy this sport and to have the chance to travel to places I would have never had the opportunity to travel to if not for our Judo." He added, "I continue to compete because I love the sport. I also try to be a good role model and to keep up with the changing techniques in order to give back to the sport by teaching kids."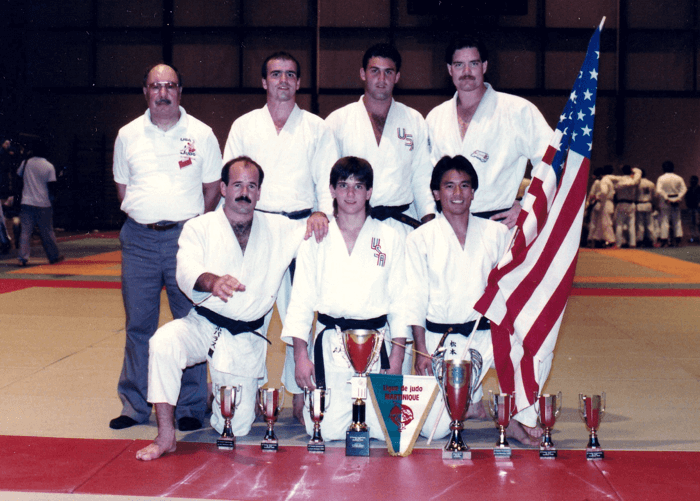 © 2023, USJF, all rights reserved
With 31 years of experience with the Los Angeles County Sheriff's Department, he is one of the most tenured deputies at Men's Central Jail, and does an outstanding job of supervising inmate workers, maximizing safety and productivity.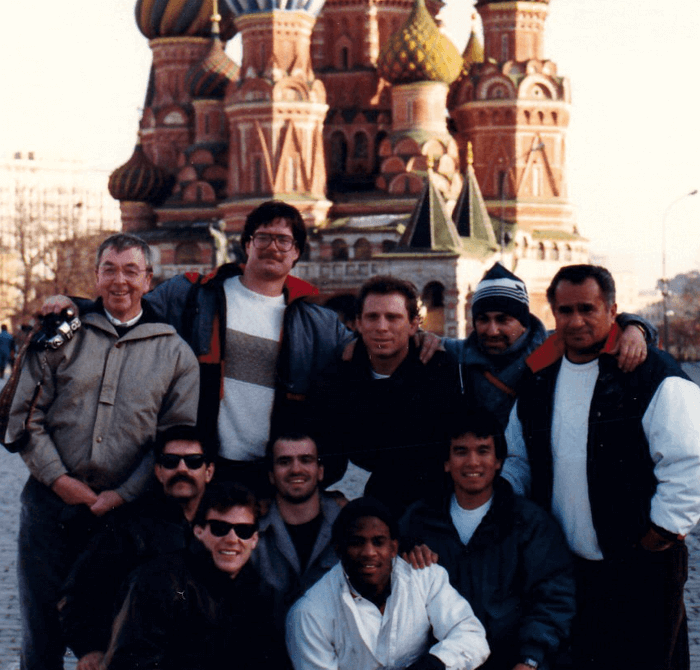 © 2023, USJF, all rights reserved
Besides being a hard working deputy and a world class athlete, Mickey tops his list of priorities as a devoted husband and father of three. Mickey really enjoys when he is able to bring his family with him on his various competition travels, so they can enjoy the sporting events as well as go sightseeing together.
In 2023 Mickey is a 7th Dan.
Mickey wants to "thank the Gardena Judo Club, my past senseis, Sumikichi Nozaki, Shigeo Tashima, Isao Wada, Nori Bunazawa, who trained me hard but were all instrumental in my success and my love for the sport."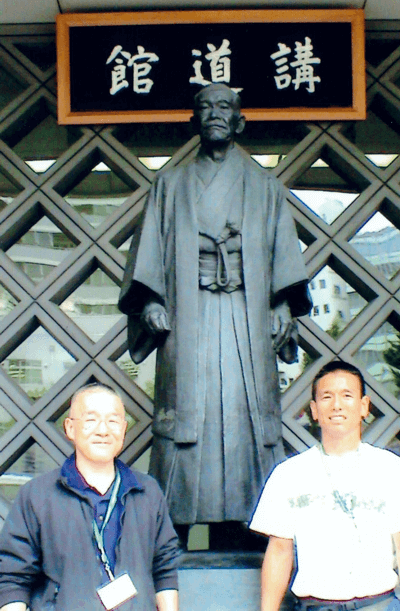 © 2023, USJF, all rights reserved
Achievements
Mickey Matsumoto at the 2009 USA Judo Senior Nationals
World Police and Fireman's Games: 5 time Gold Medalist and 2015 Silver Medalist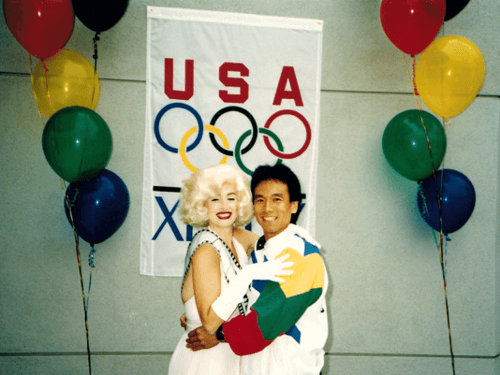 © 2023, USJF, all rights reserved