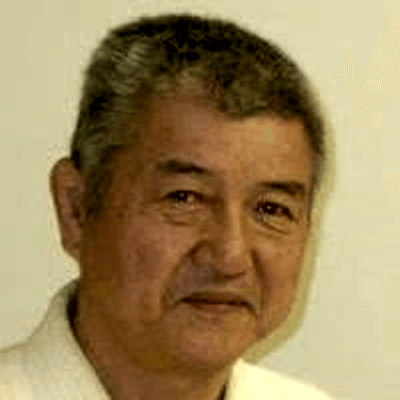 © 2023, USJF, all rights reserved
Kiyoshi Shiina
Inducted 2023
Judo Biography
Kiyoshi Shiina was born in 1937 in Tochigi, Japan. He was promoted to 1st dan at the age of 14. He was the 1955 mid-Japan all high school champion for judo. Shiina studied commerce at Nihon University, Tokyo, graduating in 1959. He was co-captain of the university judo team with Ryohei Kanokogi and was recognized for 'Best Fighting Spirit' at the 1956 Big 3 University Championship and 'Best Technique' in the 1958 Big 4 University Championships. Between March 1962 and July 1963 Shiina taught judo at his own dojo in Tochigi Prefecture and at Nihon University.
Shiina has been described as being one of the most technically skilled
Judokas in Japan.
Judo Career in the US
Shiina moved to the United States in the early 1960s to teach judo professionally and settled in the New York area. He was subject to visa proceedings but granted leave to stay in the US as judo instruction was deemed to be beneficial to the American population. By age 26, he was already recognized by the magazine Black Belt as well, as having already achieved a 5th degree black belt.
He was said to have been able to "score full points against practically anyone using every conceivable judo technique." He was sent as a young champion to New York City to teach Judo to Americans. He would serve as a referee, for the First Eastern College Judo Championship. At this tournament, he served as the referee in the black belt division. He would later serve as the Chairman of the Northeast Judo Championship. Additionally, he served as an instructor at the Jerome Mackey Judo Schools. Later, he would open two schools, one in Brooklyn, New York, and the other in Stamford, Connecticut, known as Japan, Judo, Inc.
While many Judo players tried to specialize, he was a proponent of learning all possible techniques. During one of Shiina's travels, a newspaper The Oswegonian in 1968 stated that Shiina was well known far and wide within Judo circles and "He has contributed much to the sport, and will probably be the best player you will get a chance to see." According to black belt magazine, he was the Vice President of the Nihon University Juyukai, which was stated to be non-political, but after the split of the USJF and USJA, able to exert considerable influence in American Judo. He was described as one of the most technically skilled Judokas in Japan, by The Torch.
Coaching
Under US Olympic Judo Coach Yoshisada Yonezuka, he served as the Vice President of Nihon University Juyukai, an influential splinter group of American Judo, as well as the board of examiners for Hudson Judo Yudanshakai a subsection of the United States Judo Federation.0
Shiina teaches a judo class at St. John's University. Shiina has taught judo at the school for at least 25 years. He was a big proponent of groundfighting. His position as coach and sensei at St. John's University would cause many top competitors to go to St. John's for randori. He taught other clubs including the Stamford Judo Club, prior to being succeeded by Chris Angle in 1999. It was at the Stamford Judo Club that, according to the New York Times, he trained future Olympian Joe Wanag.
According to the Hartford Courant, Joe Wanag became a US Olympic team member under Shiina's direction. He later would teach Teimoc Johnston who also was a US Olympian. He has trained a number of champions including New York City Collegiate Champion, 4th Degree black belt, and Trinidad and Tobago Olympic committee member, Mark Anthony Littrean. This teaching helped to solidify Judo's establishment in that nation. He was recognized by the New York Daily News for teaching a blind woman to become a national champion.
He is currently a technical advisor for the World Koshiki Karatedo Federation (WKKF) He has taught the Judo Kata (which is a requirement to get a blackbelt) known as Nage-no-kata at a clinic in New York. He is listed under the United States Judo Federation's High Dan Directory as a Kudan.
Personal Life
Shiina served as best man in the wedding of former Japanese Judo Olympic Coach Ryohei Kanokogi and Rusty Kanokogi. Rusty is credited as the person who established the women's Olympic Judo and helped to get it established as an Olympic sport.
Shiina was also the owner and operator of Japan Judo Karate, Inc. in Brooklyn, New York.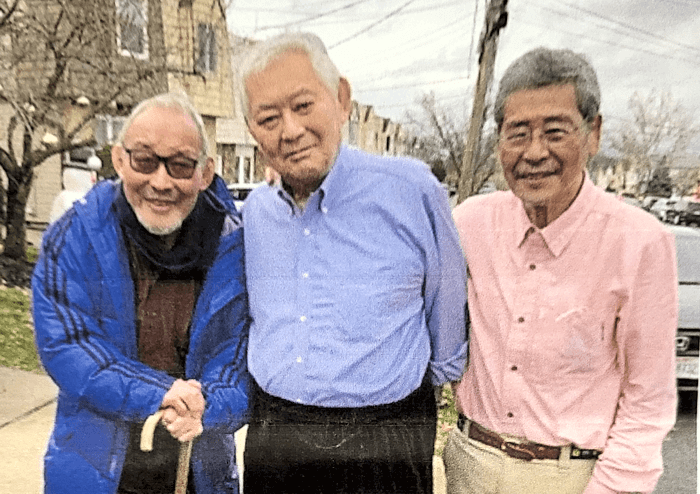 © 2023, USJF, all rights reserved
Olympic Level Students
Teimoc Johnston-Ono – 1976 US Olympic Judo Team and Judo Head Coach of
the US Olympic training center in Colorado Springs.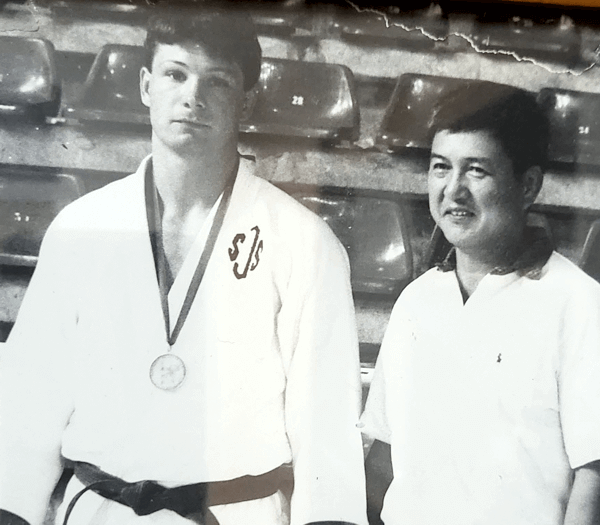 © 2023, USJF, all rights reserved;
Joe Wanag – 1992 US Olympic Judo Team Wanag stated, "I owe a lot of my accomplishments to my judo instructor, Mr. Shiina. I highly doubt I'd be where I am today if it wasn't for him. He taught me Judo."
National/International Level Students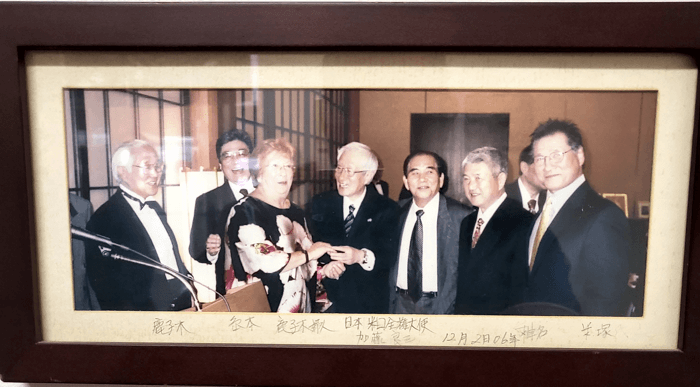 © 2023, USJF, all rights reserved
Maureen Braziel – 1974 women's AAU grand champion (USJF Hall of Fame); Japan Judo and Karate Association in Brooklyn, New York
Bob Jaeckel – silver medalist of the 1983 National Judo Championships
Marybeth Perez – national judo champion; three-time Junior National Champion; bronze at US Open; was coached by Kiyoshi Shiina in Stamford, Connecticut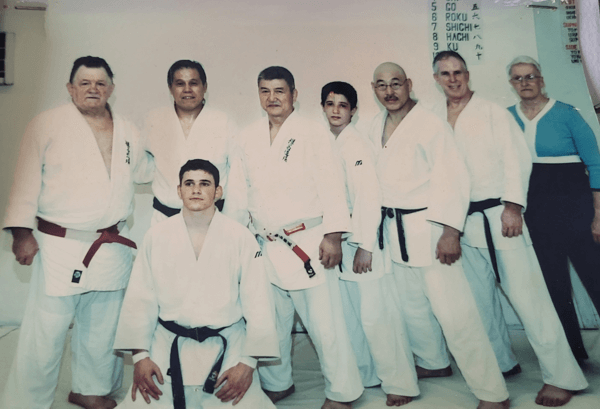 © 2023, USJF, all rights reserved
Other Notable Students
Vincent Ursone – former Chairman of the New York Athletic Club Judo Club; started the New York Open Judo Championships Tournament Director for 16 years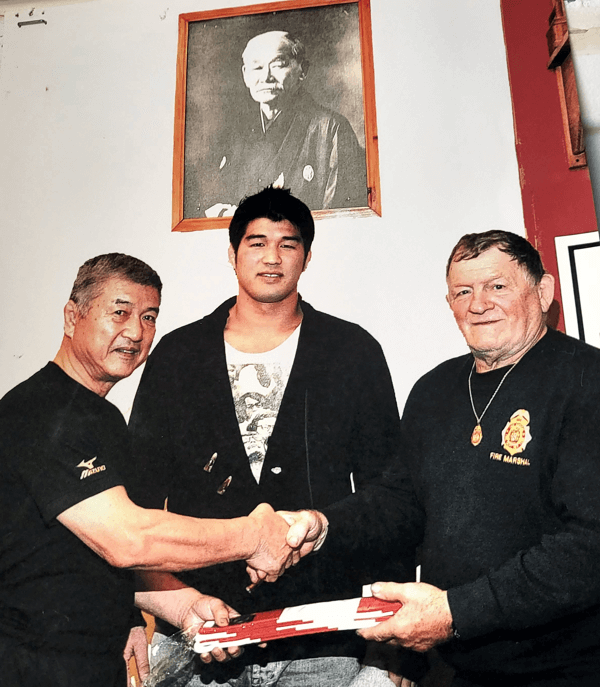 © 2023, USJF, all rights reserved
Roger Mamedov – professional MMA fighter; instructor and owner of Williamsburg Mixed Martial Arts Academy
Rick Riccardi – founder of Niseido Ju Jitsu
Bonaros
John Bassano (USJF Hall of Fame)
Rick Riccari
Anthony J. Catanese – author of The Medical Care of the Judoka: A Guide for Athletes, Coaches and Referees
John Donohue – author of Sensei / Kage
Source: PeoplePill.com