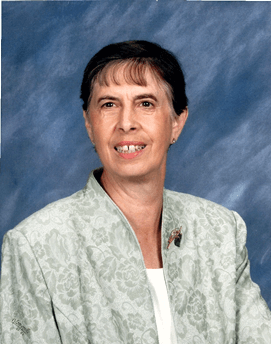 Dorothy Marie (Eichner) Tamai, age 82, from Landover, Maryland passed away peacefully in her home on Wednesday, September 28. Dottie was born and raised in Glenshaw, in the north hills of Pittsburgh, PA to Eugene and Marie (Blaha) Eichner. She was preceded in death by her husband, Kenneth Tamai in 2004. Dottie is survived by her 6 children, Margaret, Joan (James) Smith-Sullivan, Kevin (Jane), Kurt (Jennifer), Karl (Kelly), Diane (Chris) Jackson, 14 grandchildren, 4 great grandchildren and her brother, James Eichner of Glenshaw, PA.
Dorothy was an active member of her community. She was a member of both St Ambrose Catholic Church in Cheverly and St Joseph's Catholic Church in Largo. She was a member of the Columbia Park Citizen Association, the Cheverly Garden Club, Catholic Committee on Scouting and many other organizations. She created and ran multiple pre-school programs for 40+ years. Dottie was a Scout leader from 1972 until the present. She was bestowed many awards for her volunteer service and commitment to the development of youth. She worked a variety of jobs in order to provide for her family. Her life was faith based. She was an example of God's angel here on earth, always helping others and giving of whatever she had while providing for her family. Her life was one of kindness towards others, love and compassion. She gave of her time and earnings to always help those who are less fortunate. Her entire family is well known in the judo community as leaders developing moral character in youth. She started judo back in the late 1950's at the Washington Judo Club in Shufu Judo Yudanshakai and remained very active until she passed.
We thank everyone who has touched her life. Our worlds are all interconnected. She was very blessed with many friends who became family to us. Each one of you are part of her legacy. Live a happy life and always be kind to others. We never know how much time we have left, make every moment count. Cherish those who are in your life.
In lieu of flowers, we are setting up a "Dorothy Tamai Memorial Fund" to provide opportunities for the educational development of children and continue her spirit of providing for others who are less fortunate. A temporary fund will available on Pay Pal.
Contact Kevin Tamai at (703-622-6861) or email