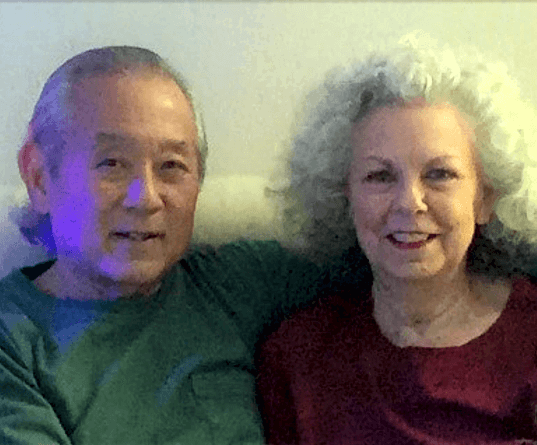 The Imadas
© 2022  United States Judo Federation (all rights reserved)
Nomination from Maximillian Rayner, President, Central Coast Judo Association
It is my honor to recommend not just an individual, but a couple for the USJF Lifetime Achievement Award.
Vaughn and Phyllis Imada have devoted close to 40 years to Judo at all levels with their time, work, and contributions to help grow and maintain Judo and the USJF. They are both Presidential level members of the USJF's Lifetime President's Club. Vaughn and Phyllis joined as members of San Jose Buddhist Judo Club (SJBJC) in 1983. Not only as instructors helping teach, but more broadly as club leaders, they both helped in the organization of Club activities, such as fundraising and social activities.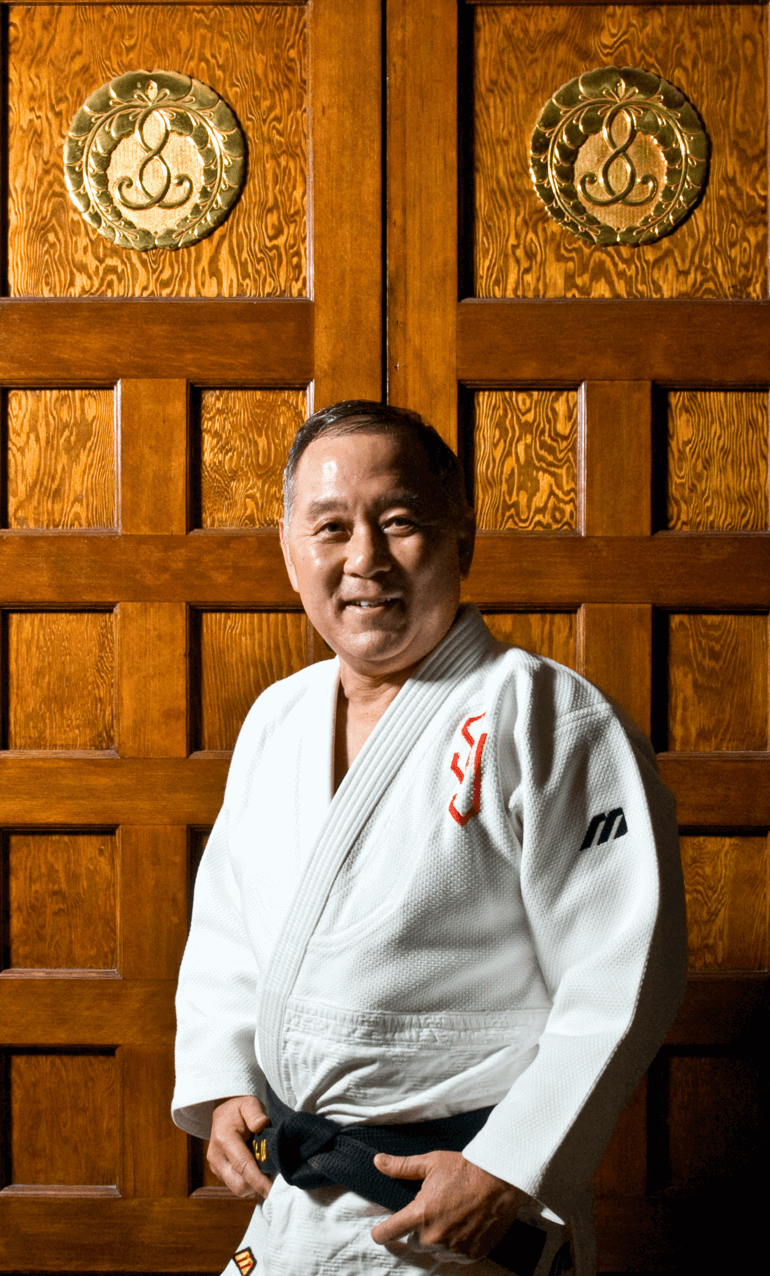 Vaughn Imada
© 2022  United States Judo Federation (all rights reserved)
Currently Vaughn Imada holds the USJF rank of Rokudan and Phyllis Imada holds the USJF rank of Shodan. Both were among the first 12 members of the President's Club Membership. They were honored with the Jeremy Glick Award in 2007. They have attended almost every National meeting and National tournament in their years of service.
Vaughn held the position of Secretary under the Mitchell Palacio administration in 1996, and then as Second VP under Mitchell Palacio's second administration. Vaughn served as Vice President for four USJF Presidents (a total of 22 years until 2018). He was honored to serve under Presidents Palacio, Saito, Simon and Asano. He originally became responsible for Marketing and consequently he took responsibilities on committees as diverse as Electronic Communications to Merchandise. He was instrumental in setting up the website in its early format. During the four administrations and during President Mark Muranaka's tenure, he served as committee chair for the PR, Merchandise, Tamo Kitaura Referee Grant, Glick Award and Historian/Archivist committees. He also served proudly as a member of the Fukuda Scholarship and HOF committees. All of his committee work was based on his Judo ethic of allowing others to benefit and for them to be recognized for their accomplishments.
Vaughn and Phyllis have traveled to the USJF National Office many times to help at the heart of USJF. They helped in many ways from filing to helping with clean up. Their invaluable help at the National Office helped to organize and modernize the USJF operations with benefit to all members.
Vaughn and Phyllis have been very active with the CENCO Judo Yudanshakai. Vaughn has served in a number of roles including secretary on the Board of Examiners to Yudanshakai President during a 30-year span. Phyllis served as CENCO Registration Chairperson for over 20 years.
In 1992 when Don "Moon" Kikuchi Sensei and Kim Nakano Sensei (respectively Head and Assistant Head Instructors of the San Jose Buddhist Judo Club) passed away, Vaughn became one of the co-head Instructors in the "Group of Five Head Instructors" (Danny Kikuchi, Joe Nakano, Ron Mayeda and Jim Pennington). As an instructor, citizenship and studies take a central role in his thinking, hence his willingness to dedicate time and effort to work with students of all ages, but the young have greatly benefitted from his selfless work in the background. In a span of about 20 years Vaughn was Vice President and became President of the San Jose Buddhist Judo Club Board of Directors in 2019.
Phyllis inherited many administrative duty roles and eventually became SJBJC Secretary on the Board of Directors. She became responsible for club invoicing, USJF membership and registration, membership promotion records, membership directory, club communication, and helped promote various community service activities and fundraising activity events. The Annual Kikuchi Golf Tournament was one of the largest fundraisers for the club's Kikuchi Scholarship fund. The golf tournament had grown to about 72 participants each year.
As dedicated club leaders, both Vaughn and Phyllis take great pride in the San Jose Buddhist Judo Club and the success and accomplishments over the last 37 years. The club has been the Largest Club in the USJF 14 times, and was the first USJF club to become a 5-Star Dojo in 2020. With the help of all the instructors, students, referees and hundreds of volunteers, the San Jose Buddhist Judo Club hosts one of the largest annual one-day tournament, with 8 mats and an average of 700 competitors.