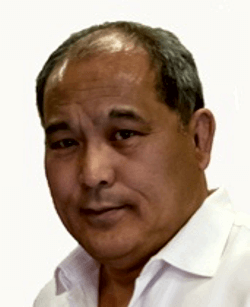 Season's Greetings from the United States Judo Federation!
The pandemic has changed how we do things today and how we will do things tomorrow, separating communities in some areas and bringing us closer together in others. We want you to know that even though we have not been able to all meet in person like we have in the past, at local, regional, and national events, we haven't forgotten the individuals, dojos and Yudanshakai that make up our Judo community. The USJF has not stopped working on your behalf to promote and grow Judo in the USA.
To those of you who have been able to continue your membership with the USJF we thank you. To those of you that are planning to reopen your programs know that we stand ready to help. We want to make it easier for you to onboard your members, renew your credentials, and promote your students with a USJF certified rank.
I am excited to announce we will launch our new website on January 1, 2022. The new website will showcase our members, clubs, Yudanshakai and services. You will be able to view your membership, belt rank and certifications from your mobile device. In addition, the dojo sensei will have the ability to see all their members registered in their club.
Did you know the USJF created the only online teacher and coach certification for Judo in United States? In the future we will continue to expand this learning platform into self-defense, referee and kata. Your membership gives you full access to our teacher, coach and video resources designed by professional educators. We have scholarship and grant opportunities for ALL our members. We have even more programs and ideas in the works to better serve you throughout 2022! We are committed in helping the local dojos, sensei, and Yudanshakai grow.
For almost 70 years no one has done it better or longer than the USJF and its members like you.
We are all looking forward to a fantastic 2022 and seeing you back in action on the tatami!
Yours truly,
Mitchell Palacio
President, USJF