Fresno Judo Club
Fresno, California


Sensei Larry Tsutsui
The Fresno Judo Club is a non-profit organization, a member of the San Joaquin Valley Judo Yudanshakai, United States Judo Federation, California Judo Incorporated, and USA Judo.
In 1952, the dojo was started by Henry Uyeki, Lee Watson, and Neal Fadler in the basement of the Fresno Buddhist Temple in Central California. In 1955, the Fresno Judo Club welcomed the All Japan Intercollegiate Judo Team which Haruo Imamura of Tenri University was a member of.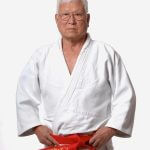 Sensei Imamura (Judan) returned to Fresno in 1958, won numerous U.S. National Championship titles, later became the head instructor of the dojo, taught at Fresno State University, and coached national and international judo teams.
In 1976, under Sensei Imamura's leadership, the Fresno Judo club began an exchange program with Japan that continues to this day and was also an integral part of the Sanix International Junior High School Tournament at the Global Arena in Japan.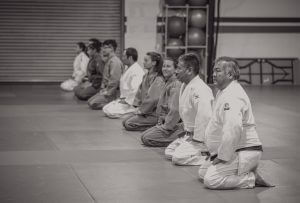 In 2003, Sensei Imamura and the Fresno Judo Club Board selected Larry Tsutsui (Rokudan) as the new head instructor. Sensei Tsutsui began doing judo as a child at the Fowler Judo Club, travelled to Japan with Sensei Imamura, and later became a member of the Fresno Judo Club. He is also the President of San Joaquin Valley Judo Yudanshakai, the USJF Coach Development Chair, and a member of the USJF Promotion Committee. He continues to lead the dojo with the Imamura brothers, Robert, Richard, and Randy.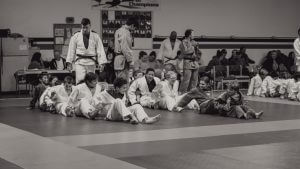 The Fresno Judo Club focuses on teaching traditional judo with the main objectives of physical fitness, self-defense, and developing good, moral character. They have been recognized as a Five Star Club by the United States Judo Federation and became a Century Club in 2018 for having over 100 members.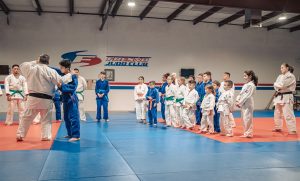 Throughout the pandemic, the dojo continued leading practices online and in outside spaces. Their priority has always been to create a positive community centered around the benefits and practice of judo.
The Fresno Judo Club holds classes every day of the week for a variety of levels, from young to old, and has hosted guests from all over the United States and the world.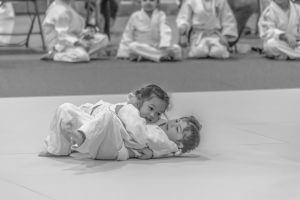 Their students compete at local, state, national, and international tournaments and have won several state and national titles.
All of the Fresno Judo Club instructors volunteer their time and teach to give back to the sport they love.