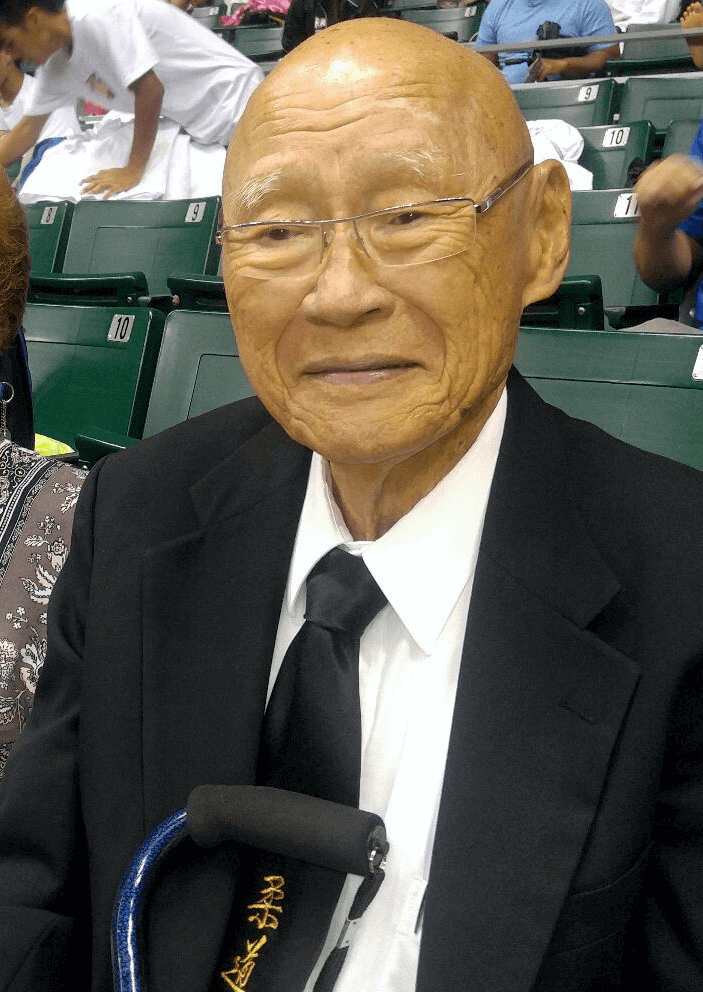 © 2021, USJF all rights reserved
George Y Tsubota
Sensei George Y. Tsubota was the head instructor at Hodokan Judo Club in Honolulu, Hawaii and one of the pillars of 50th State Judo Association. He was the founder of Hodokan Judo Club and a member of the USJF Kata Development and Certification subcommittee. Sensei Tsubota was very dedicated and devoted to learning and teaching Judo.
Hodokan Judo Club was founded by George Y. Tsubota at Kotohira Jinsha with three black belts and six students in May of 1985. In September of 1990, the club relocated to the Manoa Japanese Language School on East Manoa Road. In the year 1999 Hodokan Judo Club ranked 8th in the Nation for student enrollment and has continued in the top 10 of the largest Dojo in America from 1999 to 2017 under Sensei Tsubota's leadership.
The true meaning of Hodokan is "To Maintain the Way of Judo" which represents the club's philosophy to guide the children in the true judo spirit. The name of the club was created by a renowned professor of Linguistics, a graduate of Waseda University in Japan. [Courtesy of Wikipedia] Waseda University is a private research university in Shinjuku, Tokyo. Founded in 1882 As the Tokyo Senmon Gakko by Okuma Shigenobu, the school was formally renamed Waseda University in 1902. He adopted the 'kanji' from Sensei's middle name to create "Hodokan".
The bamboo on the patch symbolizes flexibility. To teach the children that whatever life blows their way, although they may bend, they will always be able to stand upright and strong.
Mayor Jeremy Harris proclaimed June 29, 2004, "HODOKAN JUDO CLUB DAY" in Honolulu. [Courtesy of Lee Cataluna Article posted July 2, 2004 "Judo club's kids grasp life lessons"] The proclamation was the result of the efforts of a grateful parent, Kerwin Chong, whose son Braxton, 6, has flourished under Hodokan's head instructor, Sensei George Tsubota. Braxton suffered from acute anxiety but worked his way through panic attacks thanks to the patience and perseverance of the Hodokan instructors.
Sensei Tsubota started judo in high school in the late 1940's and over the years continued as a dedicated judoka and instructor. His passion for judo involved all of his six children, eventually all of them received their shodan rank or higher. Today, 3 of his sons, Joel, Clint, and Miles received their rokudan rank.
In the 1990's his interest in Kata began as his children sought their shodan promotions and kata was instilled in all of them. Sensei Tsubota's favorite kata was ju no kata … although he liked all forms of kata. As a devoted instructor, he was rather reserved, quiet and effective. He would have all his students recite in Japanese and in English the judo motto of maximum efficiency. He would often quiz his students at the end of practice such as "In what year was judo founded?" and "Who was the founder of judo?" He would often encourage his students to do their best without yelling.
Though Hodokan students have distinguished themselves at competitions over the years, Sensei Tsubota does not put much emphasis on winning matches. "I hate to see kids, win, win, win and they lose one time and then quit," he says. "You have to learn to lose. You might be a champion today but then lose tomorrow. That's how life is. You have to learn to be a good winner and a good loser and to keep going. That's what makes a person great."
As a member of the USJF Kata Development & Certification Subcommittee, he worked very hard to promote Judo and also popularize the study and performance of kata in Hawaii. Sensei Tsubota was awarded the prestigious Jeremy Glick Award in July 2014 at the Jr Nationals in Hawaii.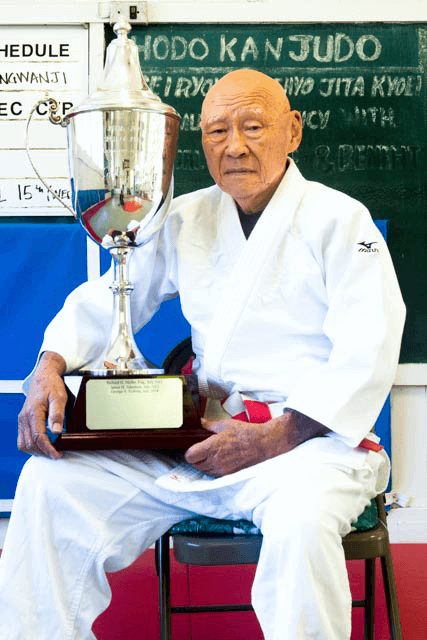 © 2021, USJF, all rights reserved
Sensei Tsubota dedicated much of his life to judo with over 50 years of service as a judoka, instructor, and renowned kata instructor and practitioner.
Sensei Tsubota, 86, of Kaneohe, passed away on September 17, 2017.