Albert M. Aoki, 89 years old, of Honolulu, Hawaii, passed away on April 21, 2021. Born in Hilo, Hawaii, to Tamotsu and Mitsuko Aoki.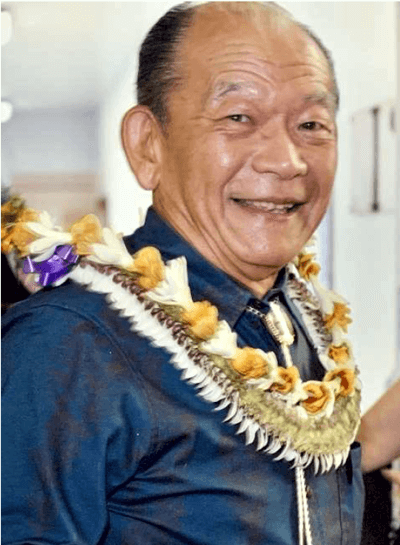 A Korean War veteran, Albert graduated from Iowa State University. Upon his return, he worked alongside his father Tamotsu and uncle Moto Aoki at American Savings Loan in Hilo. He ventured in Real-estate, and was a developer of Commercial & Agricultural properties and then became an International Business Consultant in Land development.
Throughout his life, Albert was an outdoorsman. He attributed his love of outdoors from his confinement during WWII in the concentration camps along with his parents and siblings. He was an avid fisherman, hunter, and for over a decade, a top contender in G class Hydroplane speed boat races at Keehi Lagoon.
His two greatest passions: judo and ranching, encompassed his life. He founded Seidokan Judo Club and later, 50th State Judo Association, the largest membership in the nation. Aoki-Sensei held rank of Kyudan 9th and was also the recipient of the Emperor of Japan's The Order of the Rising Sun Gold and Silver Rays for his exemplary service and dedication as an American-Japanese, who built healthy connections between Japan and United States. His love of ranching took him all around the world; Hawaii, Japan, China, Canada, South America, Vietnam, Guam and Australia.
Albert is survived by two sisters (and spouses); his two children (and spouses); three grandchildren; and one great grandchild.