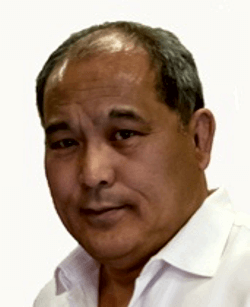 "The Business of Judo" Part Two
On Sunday, April 18th at 1:00pm – 3:00pm (Pacific), I will host the 2nd of a 3-part series on "The Business of Judo", by our USJF Executive Committee officer, Chicago Yudanshakai President and the Head Sensei of Kokushi Midwest Judo in Champaign, Illinois, Grace Talusan.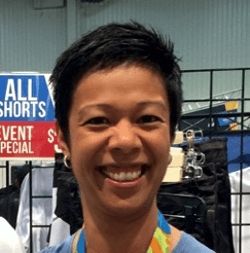 Grace Talusan, USJF 3rd Dan
CHAMPAIGN, ILLINOIS
Meeting ID: 897 7969 9527

Passcode: 678097
In last month's session, Grace spoke about many of the initial steps of opening a club, including deciding on the business type and ownership, credentials, certifications, and registrations required, and business partners and other considerations that lay a strong foundation for the new or renewed club.
Session 2 continues with her discussion of the all-important Business Plan – what it is, how to use it, and how to create your own playbook for success. She will talk about the practical ways to navigate your way to success, including funding, day to day business operations, and ways to compete successfully within your community.
Topics
Funding: Sources for start-up money, Capital expenses and monthly expenses, Income from dues, pricing fairly for the customer and for one's own value
Operations: Efficient management of day-to-day operations, including registration, waivers, attendance, payments, invoices, etc., Types, frequency, teachers of classes, Dojo Management software
Online Presence: Website: building one, integrated services, emails, leads, etc., Google Rankings, Search Engine Optimization, Social Media links, Blog utility
Community presence: Events including demonstrations, summer, winter, spring-break camps, birthday parties, Local news stories, Sponsorships
Don't miss this opportunity to learn from Grace Talusan as well as from the shared experiences and commentary from the group of leading judoka in attendance from around the country.
USJF Zoom Workshop with Grace Talusan: "The Business Plan: Part 2"
Join Zoom Meeting
Meeting ID: 897 7969 9527
Passcode: 678097
Find your local number
---
Did you know…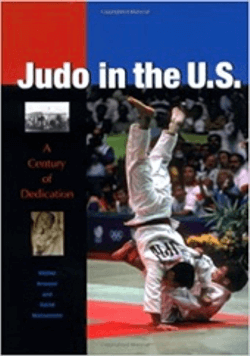 ©2021 USJF all rights reserved
The history of Judo in the United States starts with the understanding of its development in Japan. During a period of deep changes in Japanese society, a complex network of conflicting influences lead to the evolution of martial arts techniques. The life and work of Kano Jigoro, the founder of Kodokan Judo, played a pivotal role in the shift from jujitsu to Judo in Japan. Devoted to the educational values of sport, he was instrumental in the initial promulgation of judo worldwide.
---
Believe in and be Proud of your USJF