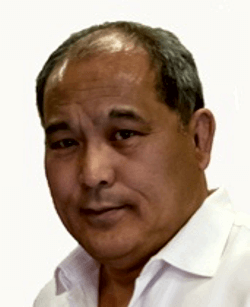 Mental Health Series – "Understanding Depression and What You Can Do"
On April 17, 2021 at 1:30 pm to 2:30 pm (Eastern) The USJF will begin our Mental Health Series, "Understanding Depression and What You Can Do." Our presenter, Cory Cuomo is a graduate of the Rutgers University, Graduate School of Social Work. He is licensed by the State of New Jersey as a Licensed Clinical Social Worker and has been working in the field of mental health since 1995.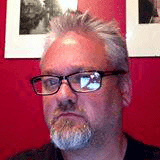 Cory Cuomo
Sensei: Princeton Judo Club
Sandan, Hudson Yudanshakai
Mr. Cuomo is the Program Manager of Inpatient Services for Rutgers, University Behavioral Healthcare. He has a private psychotherapy practice where he primarily treats professional athletes and law enforcement officers. 
The presentation "Understanding Depression and What You Can Do" will cover;
What is depression?
What does depression feel like?
What does depression look like?
Where does depression come from?
What are the symptoms associated with depression?
What is the connection between depression and suicide?
What other disorders contribute to suicidal ideation or attempts?
What are the treatment options for people who have depression or suicidal ideation?
What can I do to help someone who has depression?
Topic: Judo and Mental Health  1:30PM-3:30PM EST
Time: Apr 17, 2021 01:30 PM Eastern Time (US and Canada)
Meeting ID: 949 3131 8426
To join by computer, click this link.
To join audio by phone:
Dial: 1 (646) 558-8656 OR 1 (646) 518-9805
Enter Meeting ID 949 3131 8426, when prompted.
Or
Use One Tap Mobile: +16465189805,,94931318426# US Toll OR +16465588656, 94931318426# US Toll
Meeting ID: 949 3131 8426
Find your local number here
If needed, information on Toll-free and international dial-in numbers can be found here.
---
Did you know…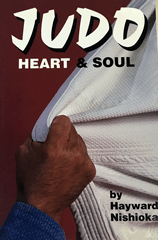 ©2021 USJF all rights reserved
When they are faced with a choice to compete for the top spot, champions without hesitation will opt to go for the gold. Those who have never been in that position sometimes wonder if they belong there. However, this doubt in themselves and in their ability is an added invisible opponent. You don't need to fight more than one opponent a time. The outcome will be more positive if you resign yourself to doing your best.
Believe in and be Proud of your USJF