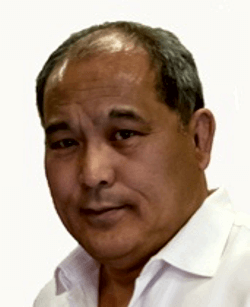 "The Business of Judo"
As our country anticipates the restarting of our social and economic world, most of us in judo anticipate returning to our dojos for great teaching, learning, workouts, training, and socialization.
Is your dojo ready! Or are you thinking about starting your own dojo?
The USJF is offering a series of workshops to collaborate and share information to maximize your success in your club.
Enhance your dojo's business foundations to have the best opportunities for economic and judo success. Learn the basics of ownership, financing, legal safeguards, business planning, physical planning, and operations from experienced dojo owners in a format designed to help everyone learn from each other.
On Sunday, March 21 at 1:00pm – 3:00pm (Pacific), I will host a "The Business of Judo", a three-part series presented by our USJF Executive Committee officer, Chicago Yudanshakai President and the Head Sensei of Kokushi Midwest Judo in Champaign, Illinois, Grace Talusan.
Her practical knowledge of the nuts and bolts of planning, establishing, and running a successful judo dojo will be invaluable to you whether you are an experienced dojo owner or you just want to get an idea of whether dojo ownership is for you.
Sensei Talusan will be leading three workshops over the next several weeks. Our first workshop is on business structure/ownership/financing. Maximize your success in opening a solidly-based business, whether it is freestanding or in a community center, YMCA, academic center, or other environment.
Join us for this incredible opportunity to learn how to enhance your dojo's foundations, operations, and students' achievements.
Don't leave your dojo's success to chance. Learn from the experts who have already paved the way to successful dojo leadership.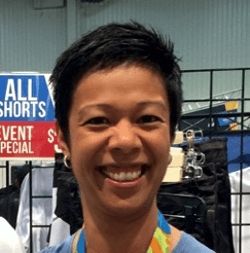 Grace Talusan, USJF 3rd Dan
CHAMPAIGN, ILLINOIS
---
Did you know…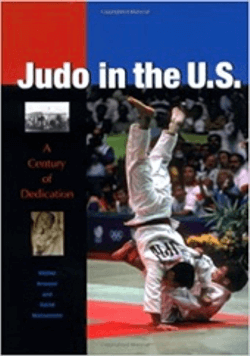 ©2021 USJF all rights reserved
The Amateur Athletic Union, formed in 1888, was a national organization for the promotion and encouragement of amateur sports and physical education throughout the United States. The purpose in joining the AAU was to help standardized Judo in the U.S. through one system – the Kodokan system of Judo – and to eliminate the many hybrid forms of Judo that existed in our country at the time. Also, to run district championships and national championships annually for the AAU.
In December 1952 during its annual meeting the U.S. AAU recognized the AJA (Amateur Judo Association) (Judo Black Belt Federation -1955) (United States Judo Federation – 1969) as the sole grantee of judo rank in the U.S. and incorporated judo into its competitive sports program. According to the agreement: "The Judo Black Belt Federation of the U.S.A. recognizes the Amateur Athletic Union of the United States as the sole governing body of all amateur Judo contests and exhibitions conducted in the United States".
In 1953, the First National Judo Championships was held with AAU sanction, and judo had apparently taken a long step toward becoming a national sport.
American judo was highly honored when James Bregman and Hayward Nishioka were asked to perform Nage no Kata during the 1963 All Japan Judo Championships in Tokyo.
---
Believe in and be Proud of your USJF