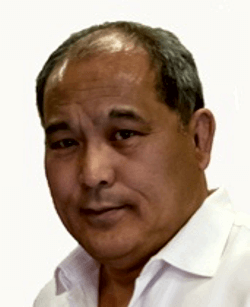 "Making a Difference"
On Sunday, February 21 at 1:00pm – 3:00pm (Pacific), I will host a "Making a Difference", zoom meeting. I want to hear from you, the sensei, coach, teacher, assistant teacher and member. Share your experiences and concerns you endured during this pandemic. Participate and be part of the experience, "Making a Difference".
Meeting ID: 852 6981 2688 Passcode: 322958
USJF Executive Committee appointments
In the process of establishing a network of skillful professionals in the USJF membership, I have met many members with talent and expertise across the country who are part of the make-up of the USJF membership.
As President of U.S. Judo Federation, I have the privilege of appointing additional members to the USJF Executive Committee. The following appointments reflect diversity and regional representation as well as strategic talent of the USJF.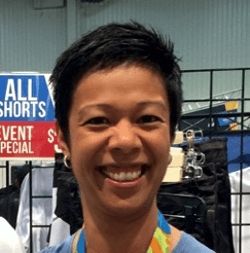 ©2021 USJF all rights reserved
GRACE TALUSAN
USJF 3rd Dan
CHAMPAIGN, ILLINOIS
Grace Talusan is the owner and head instructor of Kokushi Midwest Judo in Champaign, Illinois. She is only one of a handful of people in the U.S. who have completed the International Judo Federation Academy Level-2 Coaching Certification.
She is the current president of the Chicago Judo Black Belt Association. Her competition record includes two senior national championships, a bronze medal at the 2016 World Masters and several state championships. She lives in Champaign, Illinois with her husband and two children.
©2021 USJF all rights reserved
JASON HARAI
USJF 5th Dan
LAKEWOOD, WASHINGTON
Jason Harai was born and raised in Lakewood, Washington. He started judo when he three years old at his father's dojo, Tacoma Judo Club. He is the head instructor of Ippon Judo Dojo at the Lakewood Family YMCA. He is the current president of the Northwest Judo Yudanshakai.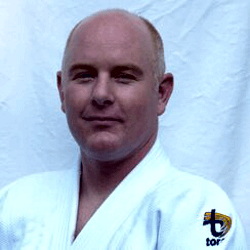 ©2021 USJF all rights reserved
JOSHUA KINDELBERGER
USJF 5th Dan
BOISE, IDAHO
Joshua Kindelberger is the head instructor at Mushin Judo Club in Boise, Idaho. He is also the president of Intermountain Yudanshakai.
As a law enforcement officer, Senior Deputy Josh Kindelberger was awarded the Certificate of Recognition for establishing the Training Academy at Ada County Sheriff's Office for new jail deputies. He is recognized for his efforts to enhance standards for Idaho law enforcement.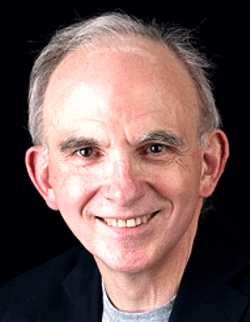 ©2021 USJF all rights reserved
CHARLES MEDANI, MD, MBA
USJF 7th Dan
WASHINGTON, D.C.
Dr. Charles Medani is the USJF Marketing Coordinator and an assistant instructor at D.C. Judo in Washington, D.C. He is a USJF Life Member and was instrumental in the formation of the USA Judo Masters Competition.
Dr. Medani's past experience includes past Chairman USA Judo Masters Program (1982-1992), First President Maryland Judo, Inc. (1982-1988), Manager for the USA Olympic team mission during the Eastern Europe tour (1984), Former National Referee, USA Team Physician for 1987 World Championship, IJF Accredited Photographer & Journalist for five World Championships (2009-2017).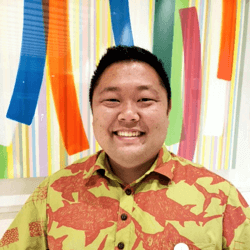 ©2021 USJF all rights reserved
SHELDON KONNO
USJF 4th Dan
HONOLULU, HAWAII
Sheldon Konno has practiced judo for 24 years and is a member of the Salt Lake Judo Club in Honolulu and 50th State Judo Association Yudanshakai. He has an International Judo Federation Referee Class "A" license.
Mr. Konno has a Bachelor of Arts Degree in Education and a Master's Degree in Educational Administration from the University of Hawaii at Manoa. He is the current Vice-Principal of the Hawaii Department of Education and he is also a lecturer at Leeward Community College.
Did you know…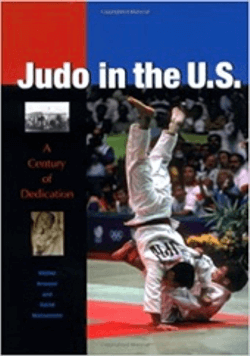 ©2021 USJF all rights reserved
From the book, Judo in the U.S., A Century of Dedication by Michel Brousse and David Matsumoto
In 1952, the judo leaders of the Yudanshakai of Seattle, Hawaii, Northern California, Southern California, and Chicago formed the first U.S. national organization, the Beikoku Judo Yudanshakai under the leadership of Dr. Henry Stone. … During the first meeting held one year later, the name of the organization was changed to the Amateur Judo Association (AJA).
In 1955, the AJA changed its name to the Judo Black Belt Federation (JBBF) and in 1963, "upon recommendation of the JBBF executive committee, the Board of Governors unanimously adopted the 'United States Judo Federation' as the additional name to be used by the Federation". And in 1969, the JBBF was officially renamed United States Judo Federation with a new constitution and by-laws.
Believe in and be Proud of your USJF