We've scheduled a couple of events to keep USJF members connected during this time. Here is the information for the Zoom events. Please share with your instructors and students!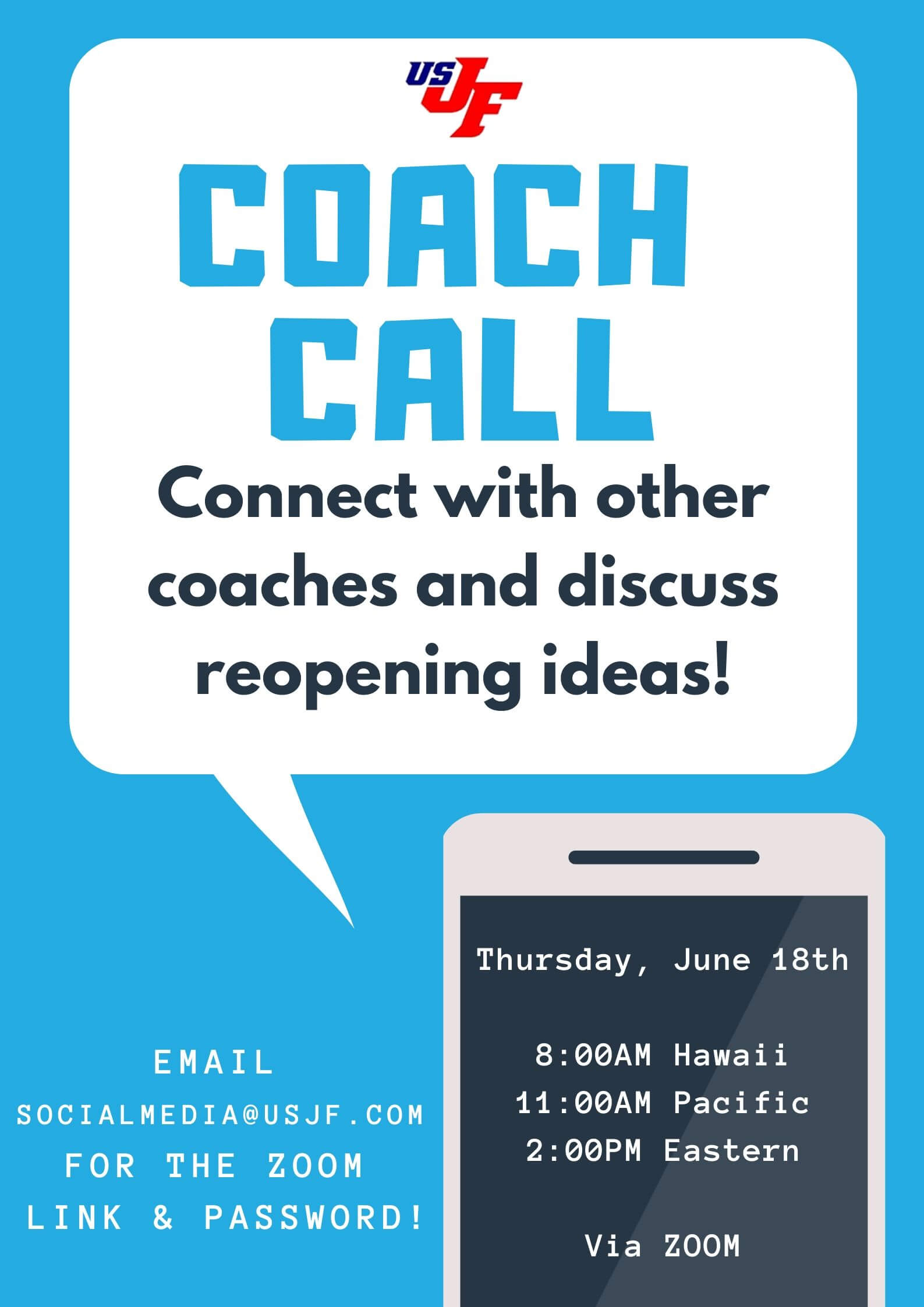 Coach Call on Thursday, June 18th at 11:00am Pacific Time (8:00am Hawaii and 2:00pm Eastern) for coaches to discuss distance judo ideas and re-opening plans.
Meeting ID: 873 5764 0369
Password: USJF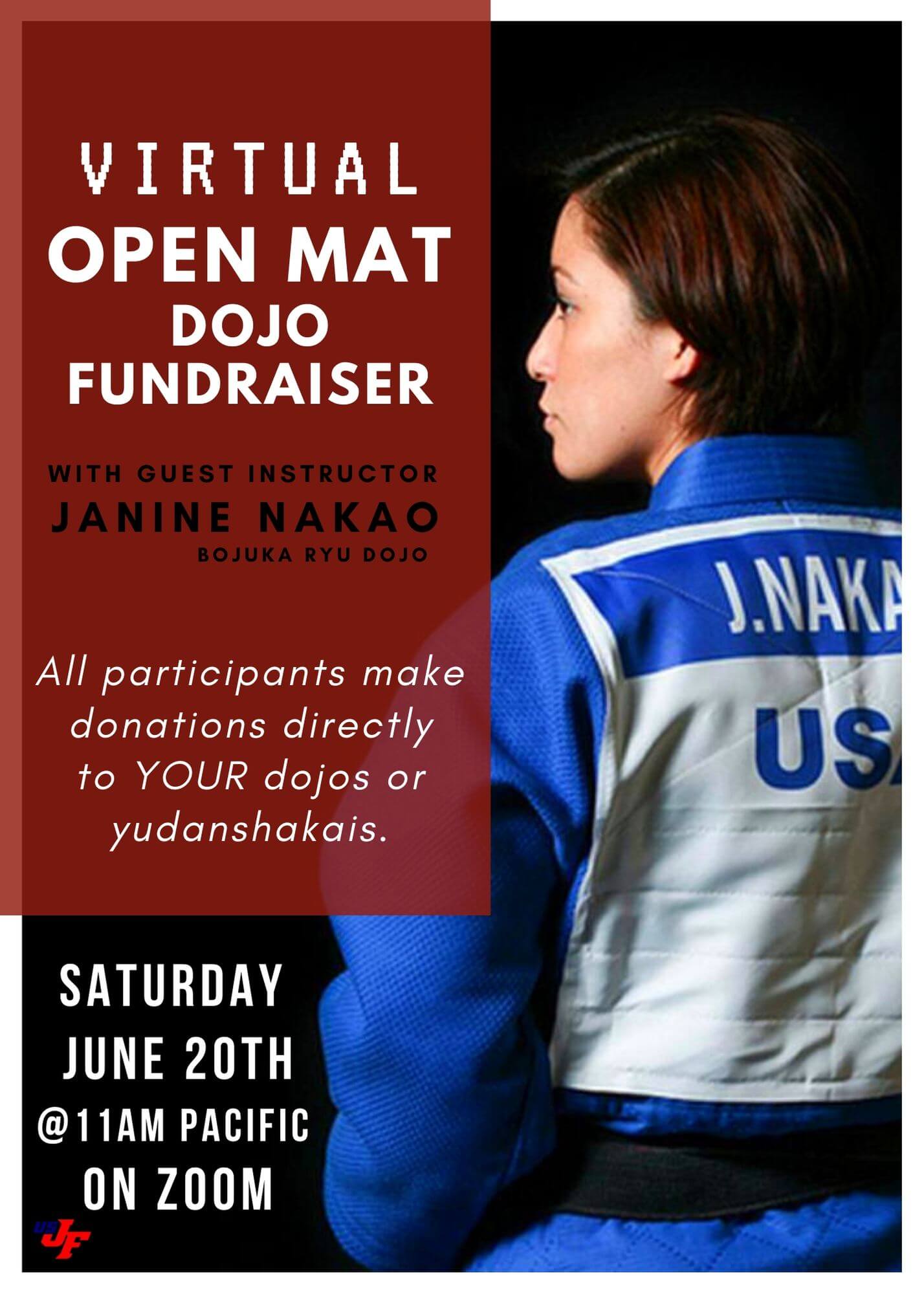 Virtual Open Mat Dojo Fundraiser with Janine Nakao from Bojuka Ryu on Saturday, June 20th at 11:00am Pacific Time (8:00am Hawaii and 2:00pm Eastern)
We are encouraging all participants to donate to their individual dojos in place of a registration fee. Feel free to request donations (or not if your club is not in financial need) and share the meeting information with your members, but please do not post the information publically.
Meeting ID: 852 4370 8345
Password: USJF
Virtual Dojo 101 class on Saturday, June 27th at 10:30am Pacific Time (7:30am Hawaii and 1:30pm Eastern Time) to learn how to schedule a Zoom class, learn about Zoom features, and discuss virtual instruction tips and tricks. We are also adding an additional portion to the end of the class at 11:30amPT to provide a deeper discussion and sharing of other instructor's experiences with virtual judo.
Meeting ID: 878 7181 4253
Password: USJF
We hope you can attend!