On April 10, 2020, Kinya Sakamoto, Sensei, 8th dan, passed away at the age of 96. Sensei retired as a successful landscaper. He is survived by two sons, four grandchildren, and one great-grandchild.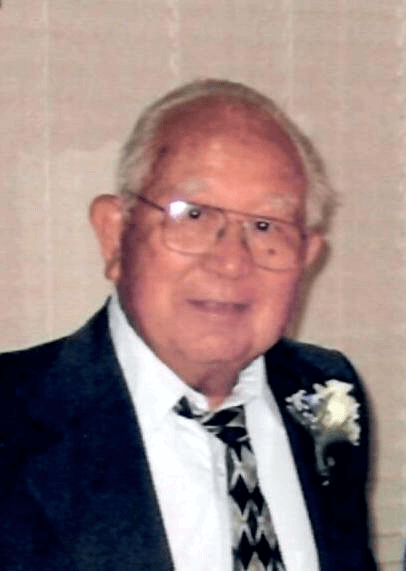 Sensei Sakamoto started judo at the age of 13 at the Bakersfield Buddhist Church. Under the guidance of Senseis Abe and Tamanaha, he was promoted to the rank of Shodan at the age of 17. Along with Dr. Jerry Young, Sensei Sakamoto helped start the Bakersfield Judo Club in 1958 and joining the Chuka Yudanshakai the same year. He held the position of Chairman of the Board of Examiners in the yudanshakai organization for many years. He remained active with the Bakersfield Judo Club as Head Instructor and advisor for over 60 years, still attending practice as recently as last month.
Sensei Sakamoto left a lasting impression on all his students, not only for his judo knowledge but for his calm demeanor and clear instructions. He had a profound influence to promote the art of judo. Our organization has lost another of our founding members but mostly we will miss the leadership he provided us. One of his proudest achievements was the passing of his knowledge to his family, his two sons and four nephews all achieved the rank of black belt.