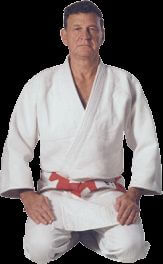 George C. Balch Committee Report
To the USJF Board of Directors and Membership
November 9, 2019
Thank you to Messrs. Robert Balch, Robert Brink, James Cornforth and Noboru Saito for guiding the efforts of the George C. Balch Scholarship Committee. As friends and family of George Balch, these members have been instrumental in keeping his spirit alive through the work of the Committee.
For the 2019–2020 academic year, we awarded a total of $2,000. We have made grants of $500 each to the following four continuing recipients:
Joy Sigurdson, Western Idaho Judo Institute, 4th year of eligibility
Abigail Sigurdson, Western Idaho Judo Institute, 4th year of eligibility
Gabriela Gomez Zubieta, Saito-dojo, 4th year of eligibility
Anna Asano, Leeward Community College, 2nd year of eligibility
These awards are funded by earnings from the USJF George C. Balch ScholarshipFund and by fundraising activities of Michigan Judo Development Association (MJDA), especially the through the annual George C. Balch Memorial Golf Tournament.
Three of our current recipients are in their fourth and last year of eligibility for the Balch Scholarship.
For the 2020–2021 academic year, we plan to fund the one Scholarship recipient who has continuing eligibility as well as at least one, possibly two, new recipients. The 2020–2021 Application form will be posted on the USJF web site on the George C. Balch Scholarship Committee page in early 2020.
The Committee will make final decisions as to recipients and amounts shortly after the application deadline and as soon as the available funding is determined.
Since 2003, a total of 44 scholarships have been awarded, totaling $30,300. The Balch Endowment Fund principal is presently $65,236. Scholarships are funded only by endowment earnings and contributions from MJDA. In addition to helping fund scholarships, this year MJDA donated $500 to the Fund principal.
Please consider supporting the Fund by donation to the USJF Endowment or to Michigan Judo Development, Inc., in connection with its annual George Balch Golf Outing. Even if you can not attend, donations are gratefully accepted.
Thanks to USJF for continuing to honor the memory of Mr. Balch through this scholarship and thanks to the members of the George C. Balch Scholarship Committee for their service.
Pete Catlos
Chairman
George C. Balch Scholarship Committee
telephone (810) 300-3639