From July 2-12, 2019, a group of 7 students, one coach and one leader participated in the training camp in Uijeongbu City, South Korea, at Kyungmin High School.
Leader: Joon Chi, Konan, Minnesota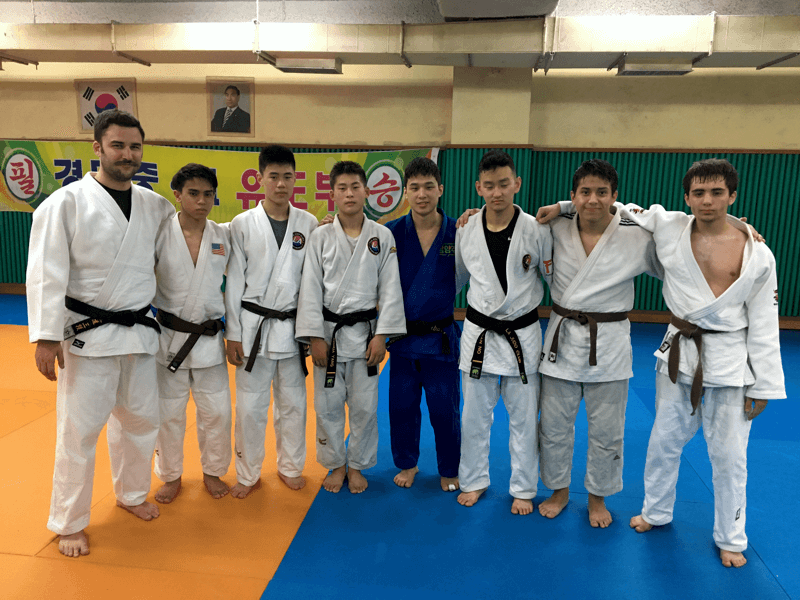 Coach: Alex Murray, Konan, Michigan
Students:
Brian No, Nanka, California
Joshua Yang, Nanka, California
Iain Berliner, Shufu, Georgia
Matthew Bata, Illinois
Brennen Hong, Konan, Texas
Andy Paguay, Minnesota
Taeyeon Paik, Nanka, California
We as a team are very appreciative of the continued support of the President and Executive Committee of USJF as well as Konan President and Executive Committee, and the families of the participants. We sincerely thank you all so much.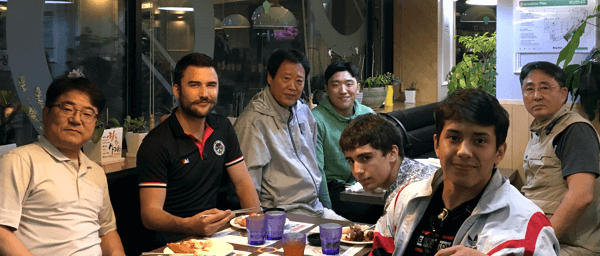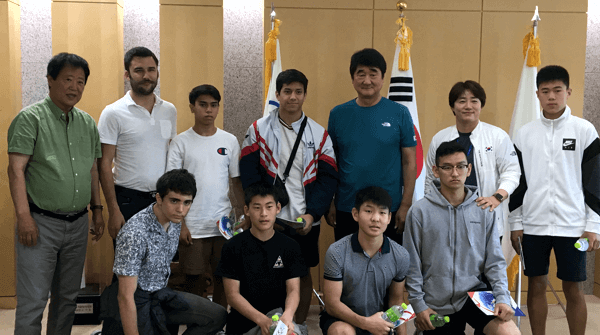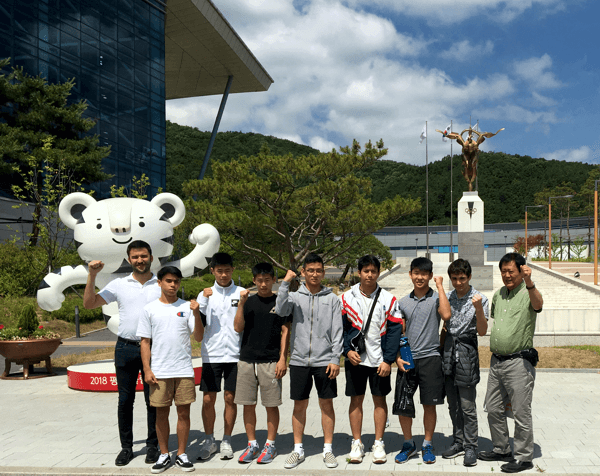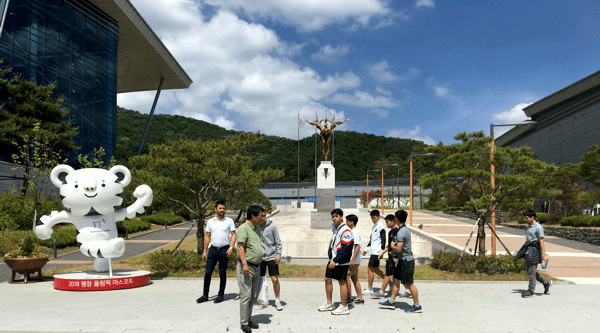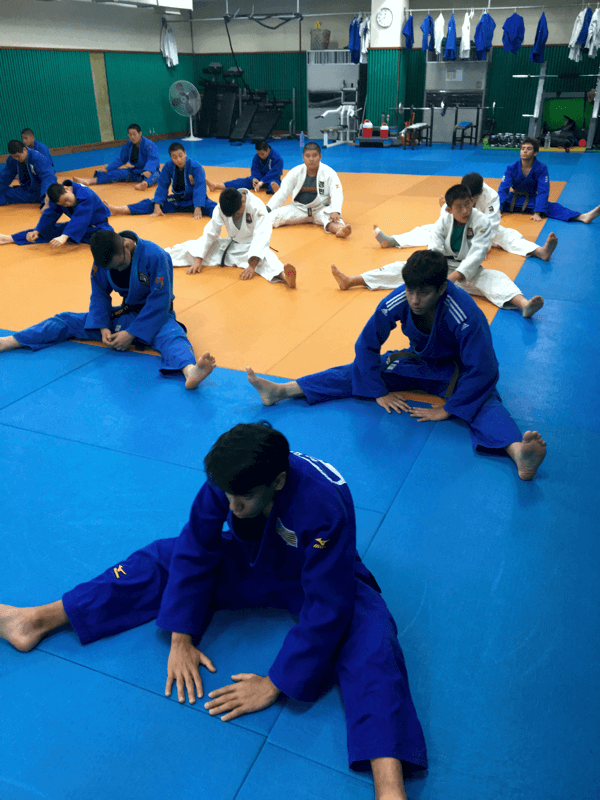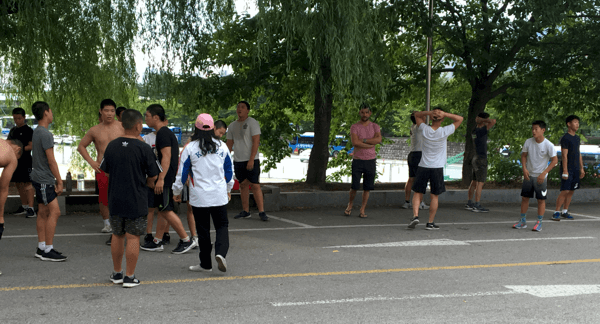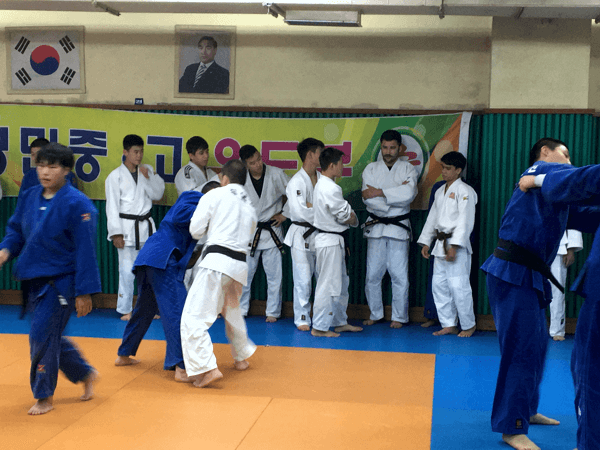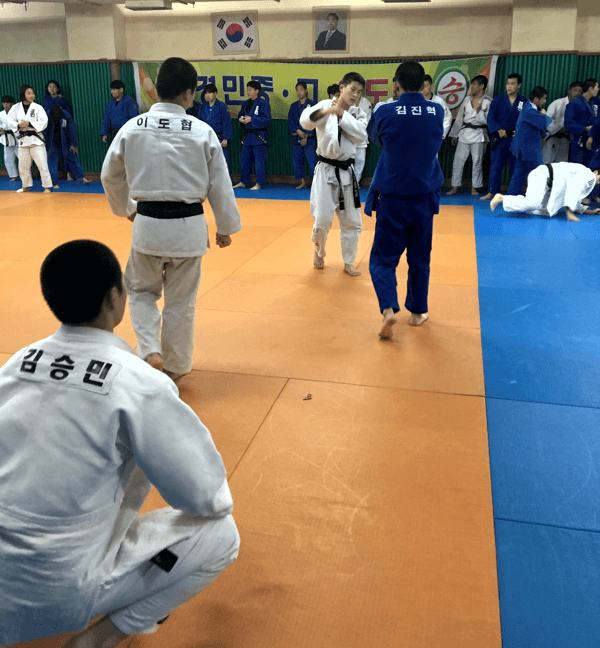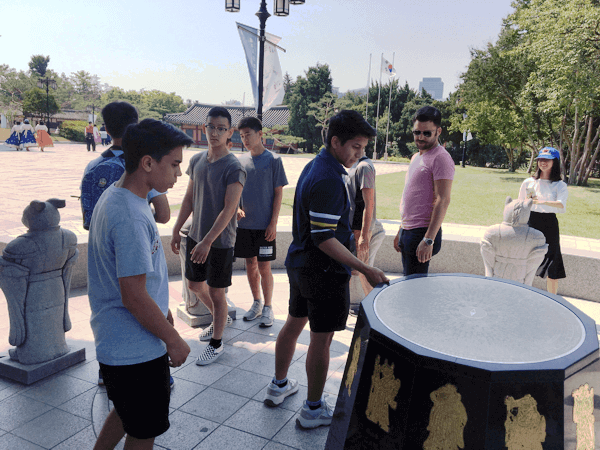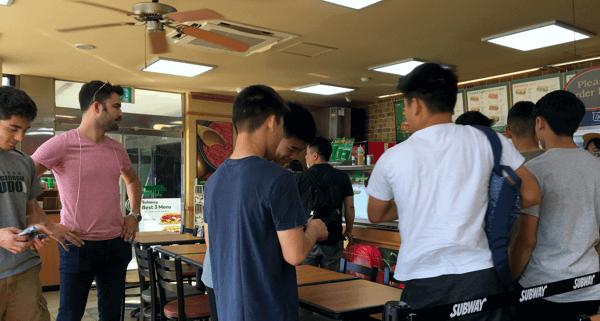 Every day during training I posted lots of photos and information both via Facebook and e-mail messages. I hope you have had a chance to follow the journey through the pictures.
While at the camp I received an e-mail from a woman I've never heard of who has a 15-year-old son. She wants to sign him up for this Camp in 2020!
It is always a pleasure to donate my time to this worthwhile endeavor. It is truly "a labor of love for me" – love of Judo and those who share that. It is a lot of work to put this training camp together each year, but well worth the time and effort The students grow a lot as athletes while also learning of another culture and bonding with one another. For some it becomes a stepping stone to greater things in their future.
We are all proud to be members of USJF.
Our thanks seems not enough but we are so sincere and always appreciate the support we receive.
Kindest regards on behalf of our entire group,
Joon K. Chi