On Thursday, July 11, 2019, Gerald Wee, devoted husband, father, grandfather, son and brother passed away surrounded by his family.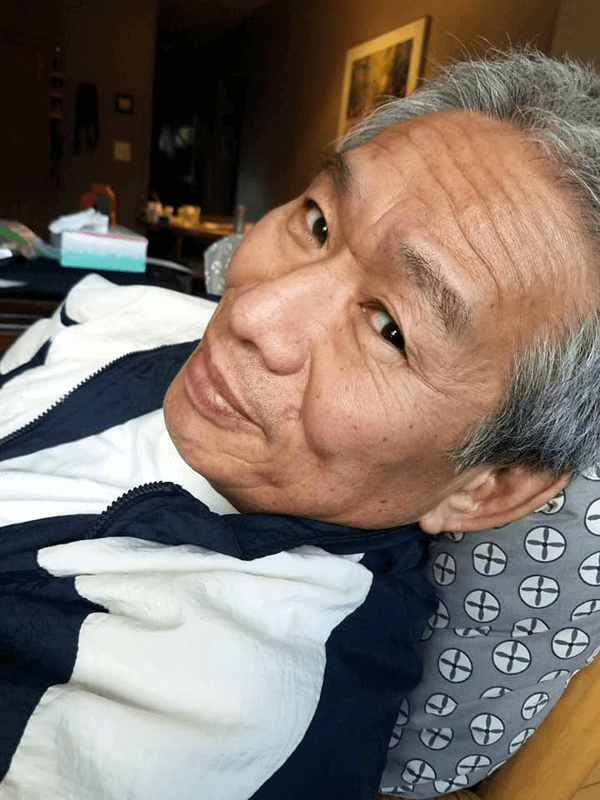 Jerry was born in Detroit, Michigan on January 3, 1951. He graduated from Cass Tech High School and went on the Wayne State University.
Jerry started judo at the age of 14 in 1964. He was a member of the Detroit Judo Club and trained under the late John Osako. Jerry quickly became dedicated to the sport. First as a competitor, then a referee, instructor and coach. He was promoted to 7th dan in 2018. Jerry truly loved the sport of judo and this showed. It was not uncommon for him to let players sleep at his home, for him to drive them to events and sometimes even pay for their meals. He was the head instructor of Wee Dojo and developed countless students. He was a lifetime servant to the sport of judo. He was the last one off the mat and the first one to grab a mop. Sometimes he would mop his students in to a section of the mat. They would ask that he stop, but he was determined to mop the mats. We will forever smile when we remember this. He dedicated 54 years to the sport of judo and is considered to be a true "ichiban."
On April 5, 1975 Jerry married the love of his life, Reta Comer Wee. They met in the sport of judo when Reta was 15 and Jerry was 18. It was a true love story. They spent 44 wonderful years together.
In 2017 Jerry suffered an aortic aneurysm. At the same time, he had to have a double bypass. During the recovery from these events it was discovered that Jerry had a rare form of aggressive stomach cancer and his stomach had to be removed. Following the stomach removal Jerry went through 8 rounds of chemo. He was on tube feeding for over a year. Jerry fought and beat the odds so many times that it was shocking when Jerry died from complications of emergency surgery.
Jerry was forced to take time away from the sport he loved, judo, but every opportunity that he had you could find him on the mats or at a tournament. He loved sharing the sport of judo, sharing his grandchildren and visiting the local restaurants. With every tournament there was a predetermined restaurant he would visit with his family and friends. This became a joke amongst judo friends.
Jerry was the type of man who would visit you at work or at home and bring you special treats and gifts. Jerry was a great man, a caring family man who was committed to his family and the ones he loved. He was a humble man with an infectious smile. He was known for being a great story teller, a joker and a family man. When someone needed something, he was the first one there. If you called in the middle of the night and needed help, he would be there. Any time there was a judo tournament he would take people in, take them to the tournament (in the US or otherwise) and feed them. He's housed people from multiple countries and never hesitated to help.
He fought many health battles over the past few years that left him unable to work and drained all savings and retirement which went to pay for countless medical bills. This was an unforeseen catastrophic cascading event that could not have been planned for. Jerry spent 45 years in the insurance business, this could not have prepared him for the events that emerged. Most people would not have survived what Jerry went through, but he did this with his warrior spirit and smile. This Celebration of Life/Fundraiser is being put together in an effort to help his widow pay for the massive amount of medical bills that have been accruing as a result of the continual medical treatment he received. Jerry was a practical person that would give you his $5 and leave $0.25 to himself. He thought of others and always wanted to help. He paid it forward and we hope that he will receive the same in return. Wee Judo shirts are still available. Please email eberger615@yahoo.com if you would like a shirt.
For those of you who have supported us through these difficult times, we THANK YOU. It warms our hearts to hear the wonderful stories and pictures you have to share. We want to remember his legacy, all of the good times that we had, and they will be cherished forever.
Date: 8/10/19
Time: 4:00 p.m. – 9:00 p.m.
Sons of AmVets Post 93
75185 North Ave.
Armada, MI 48005