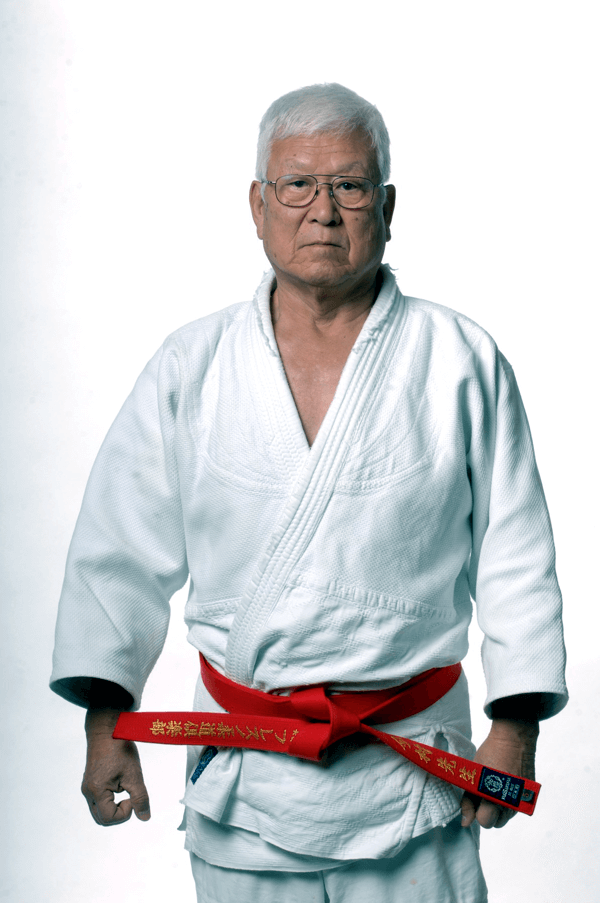 Haruo Imamura
Inducted 2019
Imamura Sensei began his study of judo when he was ten years old in Tamana, Japan under his first judo instructor, Hiroyuki Nishii. During his senior year as team captain, he led Tamana High School to a 3rd place finish in the All Japan High School Championship in 1953. After graduating Tamana High School he was given a scholarship to attended Tenri University in Tenri, Japan where he was coached by Japan's first Olympic Coach and All Japan Champion, Yasuichi Matsumoto.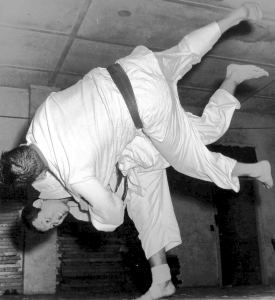 During his time at Tenri University, from his freshman through senior years, Imamura Sensei was the judo team captain, since then a title held only by a senior class student. Under Imamura Sensei's leadership the team won the All Japan University National Championship in 1956. While a University student, he was selected to be a member of a Japan All Star Collegiate team that toured the United States with a stop in Fresno, California. After graduating Tenri University he returned to Fresno as an exchange student.
In 1960, Imamura Sensei competed and won the U.S. National Championship 180 pound division and the overall Grand Championship. In 1962, he again won the U.S. National Championship 180 pound division title.
In 1976, Imamura Sensei began a U.S. and Japan judo exchange program with an All Star Junior team from the San Joaquin Valley visiting Tokyo, Kyoto, Hiroshima and many towns in Southern Japan. Japan has sent teams to Fresno in exchange and the program continues today.
Imamura Sensei began teaching at Fresno State University in 1980. In 1985 and 1988 the Fresno State Men's team won the Collegiate National Championship title. In 1989, the Fresno State Women's team was the Collegiate National Co-champions with San Jose State. Imamura Sensei continues to teach at Fresno State and presently, has the longest tenure among all active professors in the Kinesiology Department.
In the 1980's and 1990's Imamura Sensei served as a U.S. National Judo coach. He travelled the world coaching U.S. National judo teams in international competition.
In 2002, Imamura Sensei began taking teams to the Sanix International Junior High School Tournament at the Global Arena in Munakata City in Fukuoka Prefecture. He has taken students from all over the United States to competition with teams not only from Japan but also Russia, Korea, Germany, Hong Kong, South Africa, Taiwan and Egypt. It is a wonderful experience for American junior high judo players to meet junior high judo players from around the world.
Imamura Sensei has been a consultant to the Kodokan in Tokyo, Japan, translating Daigo Sensei's judo technique lessons from Japanese to English on the internet and he has served on the Kodokan's Foreign Advisory Committee since the early 1990's. His autobiography was recently published as a series in the Kindai Judo magazine in Japan. In 2006 Sensei Imamura was awarded Coach of the Year by the California Judo, Inc.
Imamura Sensei has dedicated his life to the study and teaching of judo. He has taught judo in the United States for 50 years and in October 2007 was awarded the rank of Kudan or 9th degree black belt by the United States Judo Federation.
Upon his passing away in 2017 he was posthumously awarded the rank of Judan by the United States Judo Federation, the organization he dedicated his life to.
The Fresno Judo Club had a page dedicated to Harua Imamura
About the 2017 Haruo Imamura Collegiate Cup
A video of Imamura Haruo Sensei doing his infamous Uchi mata.