Shigeo Tashima
Inducted 1993
After the war, the Norwalk dojo resumed in 1948. Mr. Shigeo Tashima, the head instructor at the Manzanar relocation center camp, and instructor at Gardena, San Gabriel and Hollywood Dojo, was soon to be selected Norwalk's head instructor.
Tashima sensei would guide and meld the dojo's philosophy well into the early 1990's. During the 1960's Tashima sensei was supported by a highly skilled staff of yudansha (black belts), consisting of Dr. Shigeo Terasaki, Shig Chikami, Jim Nawa and Earl Nishimura.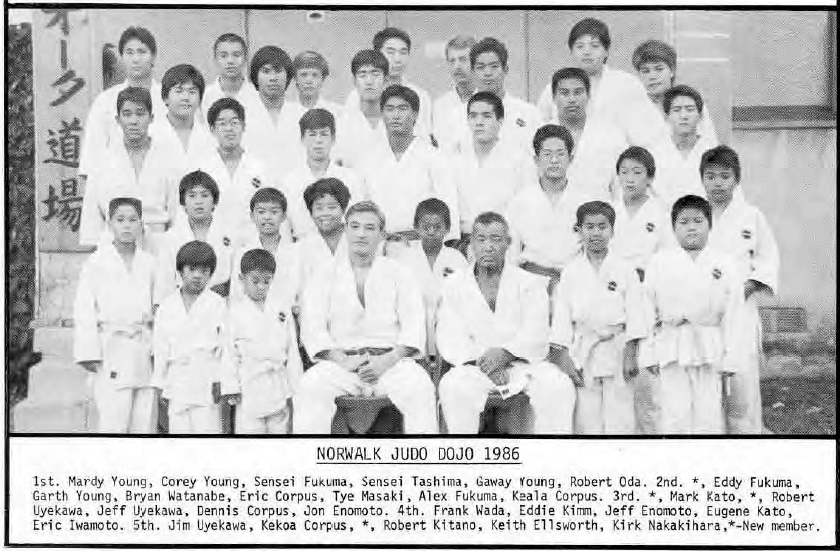 In addition, Norwalk sponsored an exchange program with Japan. This brought the introduction of champion level judokas such as Yasuhiko Nagatoshi, Tadashi Hiraoka and Renzo Shibata.
In 1969 Norwalk Dojo became incorporated and Tashima sensei recruited Masao Fukuma to act as assistant instructor. Fukuma sensei was a guest instructor at Venice Community Center and Gardena YMCA, only later to be designated head instructor by Tashima sensei in 1986.
source: Norwalk Judo
In 2002 the fiftieth anniversary was celebrated with a book of USJF history. In it were a number of biographies. including this: