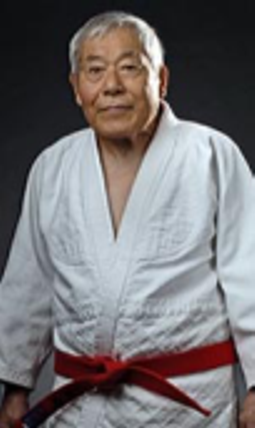 Sachio Ashida
Inducted 1993
Dr. Sachio Ashida (Brockport, N.Y.) was an Olympic Coach at the 1976 Games in Montreal. Dr. Ashida served as a referee at the 1984 Olympic Games and was an A-Level kata judge.
Born in Japan, Dr. Ashida began studying judo at the age of 12 and continued his study through his military career with the Japanese Imperial Army Air Force during World War II.
Dr. Ashida moved to the United States in 1953 and received a Ph.D. from the University of Nebraska before ultimately relocating to upstate New York where he became an associate professor of psychology at the College at Brockport, State University of New York.
The head of Renshinkan Dojo, Dr. Ashida also was a former president of New York State Judo, Inc. and past chair of the USA Judo Rank and Certification Committee. Dr. Ashida's daughter, Janet Ashida-Johnson (Spencerport, N.Y.) followed in her father's footsteps early on and has been actively involved in the sport as an IJF A-Level referee.
Source: USA Judo