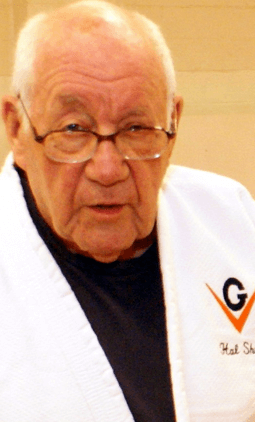 Harold (Hal) Sharp
Inducted 2016
Sensei Sharp, 9th Dan (USA Judo, USJF & USJA), born in 1927, has been active in judo for 65 years, starting at the Kodokan Judo Institute where he earned the rank of Yodan through intensive competition.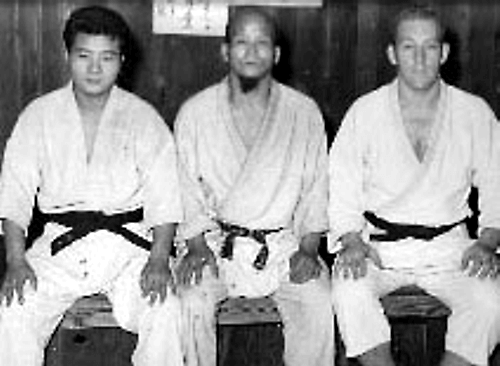 Chu Kawakami, 9th Dan, and his son Rei Kawakami, 4th Dan, and Hal Sharp, 3rd Dan and Captain of Kawakami's dojo team.
During this period he co-authored two of the most popular books in judo, "Sport of Judo" and "Techniques of Judo" which have sold worldwide over 250,000 copies.
During the early 1950s while in Japan he excelled in judo photography both still and cinema. Photographing the techniques of many of the legends and champions of judo. Later in the 1990s he digitized these old cinema films creating DVDs and YouTube videos which are now popular throughout the world. With the advent of modern video camcorders, he has produced numerous technical and event videos. Since returning from Japan, Sharp sensei has written two more books, "Boy's Judo" and "Boy's & Girl's Judo and Self-defense", subtitled "Road to Blackbelt". This last book is probably the most comprehensive book covering technical aspects of judo including 32 YouTube videos to supplement the writings. All of his books, including those written in the 1950s are currently sold throughout the world on Amazon.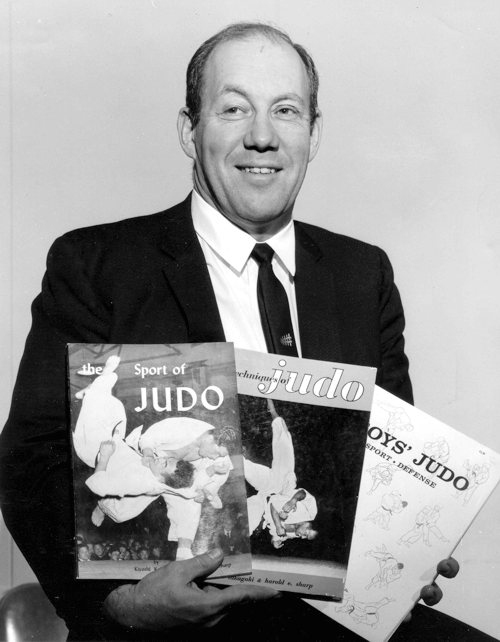 In 1954, he won the title as "Japan Foreigner Judo Champion". The tournament was conducted by Mifune sensei, 10th Dan, for the Prince of Japan. Recently, Y.Osawa, 10th Dan, was quoted as saying that, "Sharp sensei had classical judo skills" and that he "had a difficult time throwing him."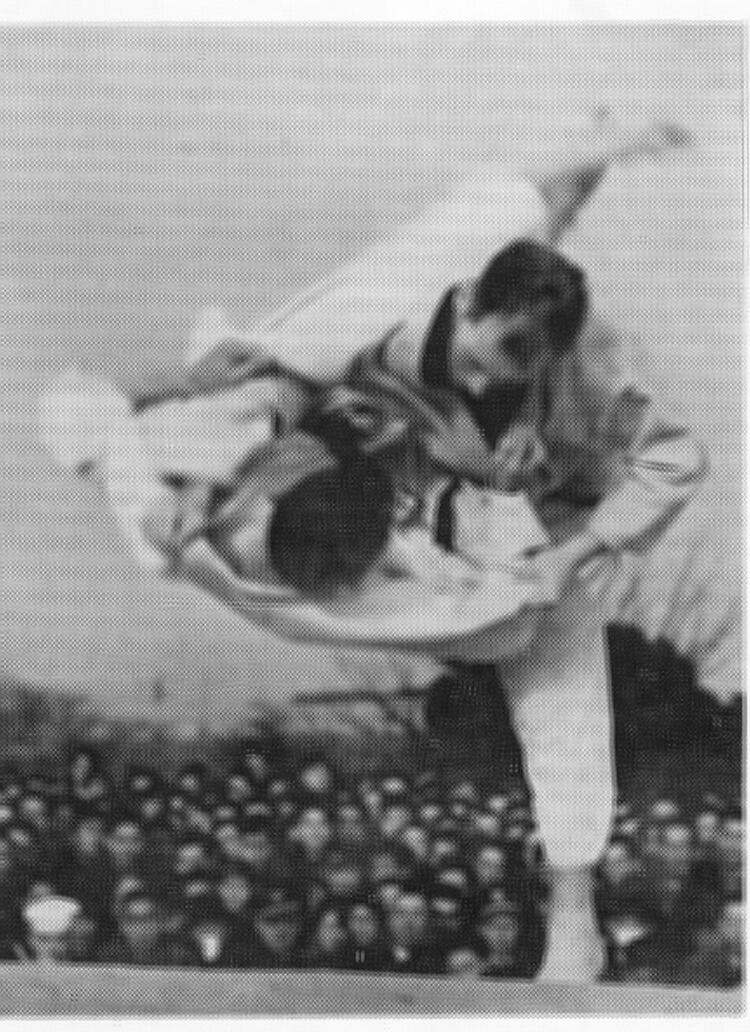 Hal Sharp in action at a martial arts demonstration in 1955 at the Imperial Palace.
In 2014 at a meeting of US high-ranking sensei's, (H. Nishioka, 9th Dan, G. Goltz, 7th Dan, L. Dong, 7th Dan and J.Moe, 6th Dan), they suggested to Sensei Sharp that he establish a nonprofit "Hal "Sharp Judo Teachers Foundation". This meeting was in response to Sensei Sharp's question regarding ownership of his new book and extensive library of films for the future. This also included the establishment of a website www.judo4teachers. All of this material has been donated to the Kodokan library. The foundation and the website will give Sharp Sensei something to keep busy with during his ninth decade.
Since returning to the US, he has been active with Nanka, USJF, USJA and USA Judo. For the last 20 years he has been a technical advisor to the Gardena Judo Club. He had previously been voted in as a member of the Nanka Hall of Fame.
See an interview by Masters Magazine on Mr Sharp's history in judo.