2017 Study Abroad Japan with Judo
Dates – July 18 – August 8
Purpose – practice judo at Matsumae Judo Juku (youth dojo, part of Tokai University system) and cultural exchange
Age group – boys and girls, 9th – 12th grade (incoming freshmen to graduating seniors)
Funding – partial funding by USJF for hotel stay, depending on the number of participants. Airfare and food to be picked up by participant.
Skill level – intermediate to advanced
Deadline – All requests to participate in program need to be in by April 30, 2017.
Coach – Steven Alphabet
More Inquiries –
Brochure and Entry Form on the Tokai University website.
Contact Kevin Asano or call 808-306-9639
---
See Participant Reports from 2016 Program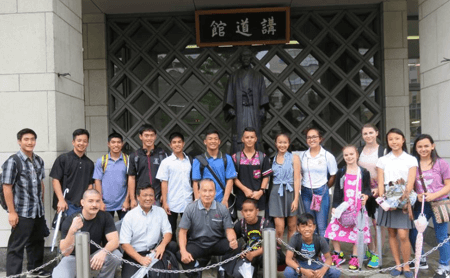 participants visiting the Eishoji temple and the Kodokan in 2016