by Chuck Medani, for the USJF
Paris, February 12 – The United States judo team ran into a wall today, and was unable to match the success of their lighter weight teammates from the day before at the Paris Grand Slam judo championships.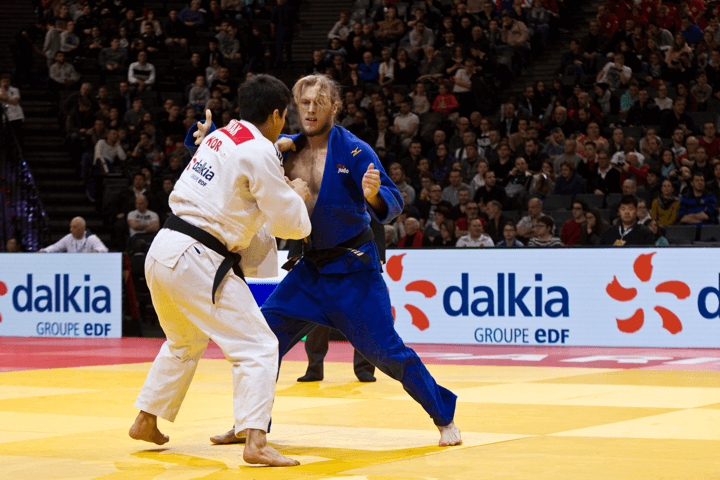 The team fielded four men and two women, whose experience in international judo competition ranged from relative novice to two-time Olympian. Nick Delpopolo at -81 kg, Matthew Koch at -90 kg, Ajax Tadehara and Akbarzhan Iminov at +100 kg, Nicole Stout at -70 kg, and Mackenzie Williams at +78 kg took to the mats for the United States.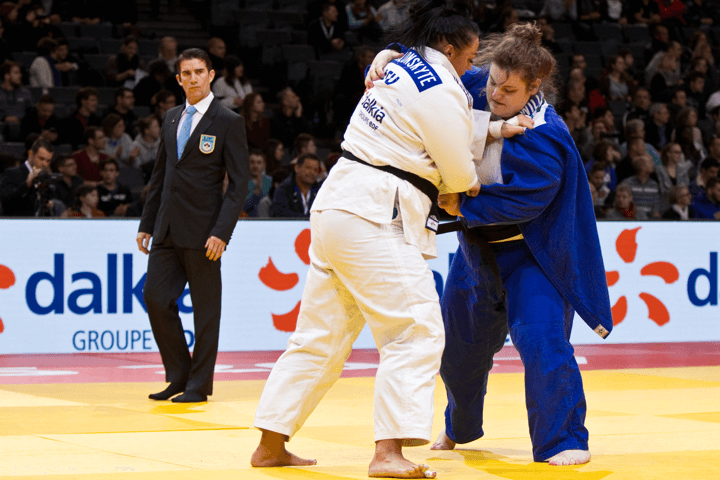 All had difficulty with their opponents, and all eventually lost their first round matches, resulting in an early exit for the entire day 2 group of the US team.
One of the most junior members of the team, Nicole Stout, is 19 and a sophomore at Harvard University majoring in psychology with a focus on sports psychology. She trains in Orlando, Florida under Shinjiro Sasaki and Lieko Sasaki.
Despite the first-round loss, Nicole was reasonably optimistic about her fighting, and described a scene that is likely rare in the United States: "It's a really big honor to be able to fight in this tournament at all. I only fought one match, but I definitely see progress from the last time that I fought. I ended up losing by a shido in Golden Score, so I came a lot closer. I feel like I could have won the match. But next time! It was a great experience.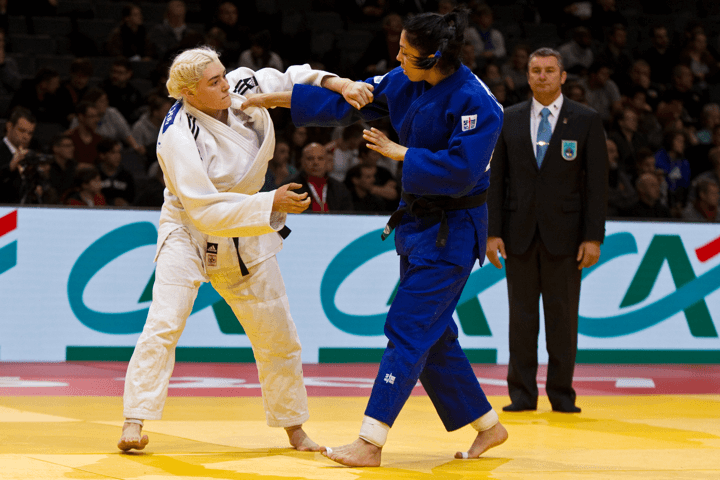 "This event was huge. There were so many people in the stands. It's truly amazing to see a crowd that loves judo, especially coming from the United States where you have a hundred people in the stands at the nationals. And they all seem to know all of the athletes.
And there are all these little kids who come up to you and they know your name and your weight class. It made me feel special, like I was a part of something much bigger."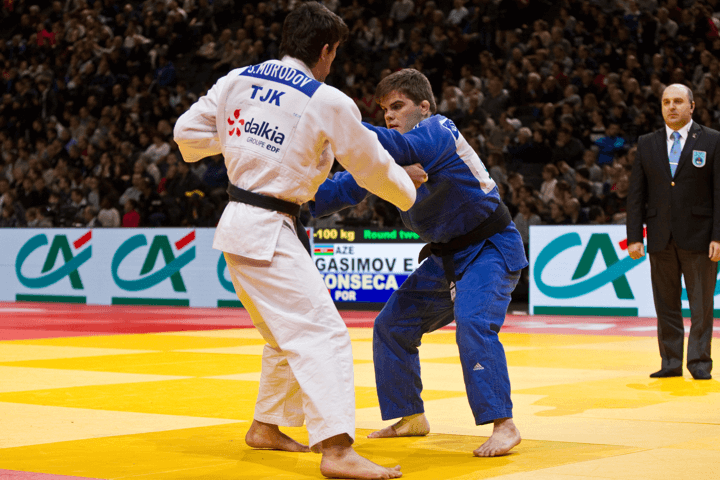 Even Nick Delpopolo, arguably one of the USA's most seasoned, accomplished, and technically proficient competitors, ran into difficulties in his own first round. Nick, who recently left the -73 kg division for the -81, faced a taller Akmal Murodov of Tajikistan, who gave him a real gripping battle, neutralizing Nick's ability to work his typical magic on the mat.
Coach Jhonny Prado later spoke about the day's competition. "Yesterday's competition was a real disappointing day for our team. We had great expectations for Nick Delpopolo even though he just moved up to the -81 kg division and this was the third event that he has competed in. He lost because the player that he faced outgripped him and used unusual positions instead of facing him, and as you know, he lost by a shido (in Golden Score) and was really disappointed. But it's something that we need to adjust, and he knows that he needs to adjust. We spoke about it and he's going to really work on it and make sure he's ready for it in the upcoming events.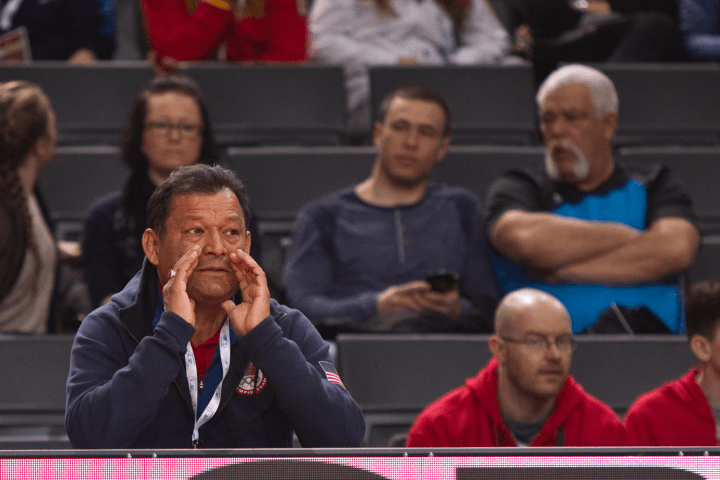 "For everybody else, some of them had it really hard. In the case of Matthew Koch, who is just 22 years old and doesn't have the experience, this was his first Paris Grand Slam and he faced the world champion in his division (Donghan Gwak of South Korea). He had a good fight, a good match. Overall, you always want the wins, but we didn't get them. But we see what we need to work on for future events."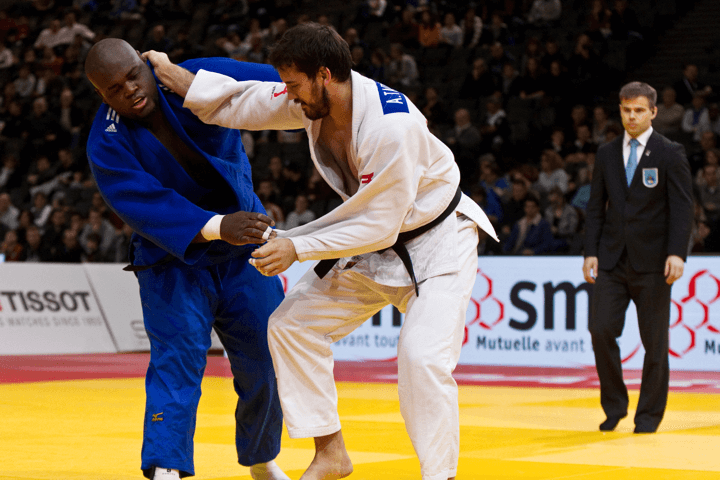 The team now moves to the three-day camp in south Paris, a few kilometers away from the AccorHotels arena, the site of this weekend's competition. After that there will be a competition in Rome, then Dusseldorf, as the European tour continues.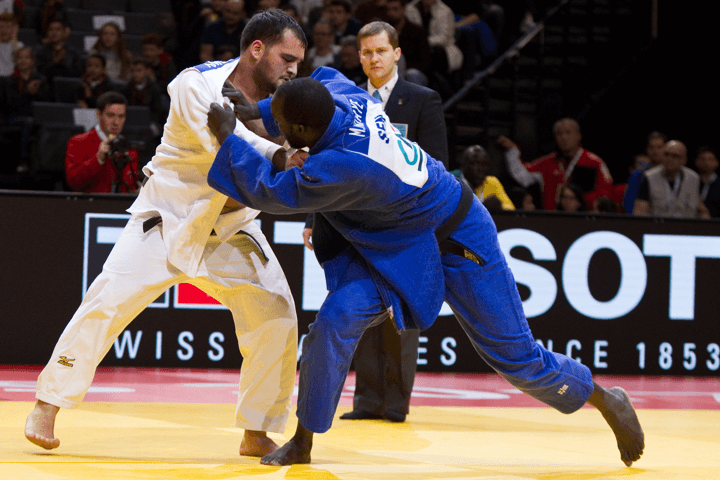 Want more news of our elite athletes? Check this site in a day or so to get Angelica Delgado's own thoughts about how the competitive day went as she battled her way to fifth place in Paris, taking out a 2012 Olympic Gold Medalist in the process.
Want even more? Watch this space for a USJF exclusive interview with the Head Referee Director of the International Judo Federation, Juan Carlos Barcos, speaking in Paris about the changes in the rules of competition and his take on them during their first implementation at a major tournament.
All images Copyright 2017 Charles Medani/Refreshing Images