The 2014 USJF High School Male Judoka special training camp in Korea High School from 11–19 July, 2014.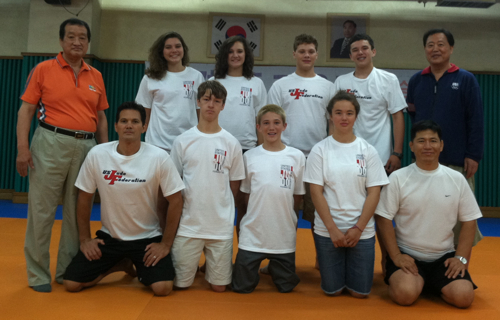 last year's travelling judoka
This year will be 10th year of this special training camp.
All interested male high school judoka (14-19years old) should contact Mr. Joon Chi for more detailed information. Students require their own round trip airline ticket and a special fee $200. All room and board, training fee and airport to high school transportation will be taken care of by the hosting high school.
The deadline for applications will be 10 June, 2014.
Please send e-mail to if you have any questions.
Please contact me if you have any questions.
Joon Chi, 8th Hachidan
Chairman of Referee Development and Certification Committee of USJF
USA Judo Referee Commission
Sixth Ring Member of US Olympic Committee
Contact details
Post … 6400 York Avenue South #510, Edina, MN 55435-2339
Tel & fax … 952-922-9231
mobile … 952-484-7581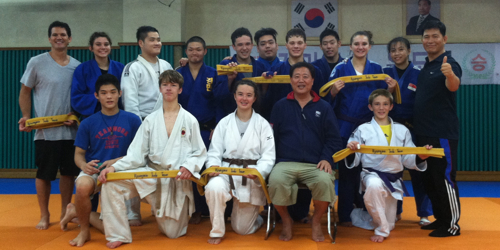 last year's entire group