CENCO Yudanshakai sponsored 2 Judo training clinics this past month, both featuring Aiko Sato, Yondan and Shintaro Nakano, Yondan. Aiko Sato is a guest instructor at San Jose State University and has many accomplishments in her judo career including 2011 World Champion, 4X Asian Games Medalist and Silver Medalist in the 2012 IJF Grand Slam Paris. Shintaro Nakano is an assistant coach at San Jose State University and was the 2004 US Open Champion. He also was the 60K and 66K All Japan Industrial Champion.
Clinic 1
The first clinic was held at the De Leon Judo Club in Petaluma, Ca. on Saturday, February 1, 2014. About forty-five eager judoka attended this clinic some as young as 6 years old. Sensei Henry Kaku opened the clinic with introductions. The first portion of the clinic was centered around ne waza. Sensei Sato started off with a variation of Daki-Wakari. She then went on to show her variations of Tate-shiho-gatame and Kata-gatame.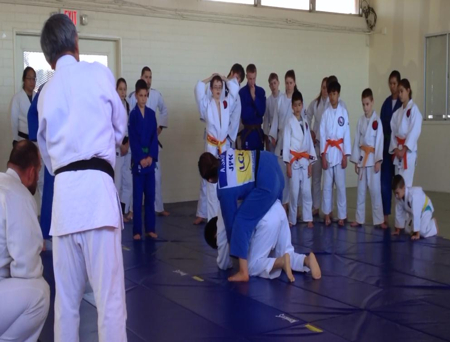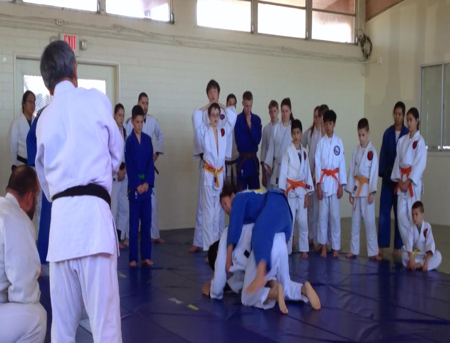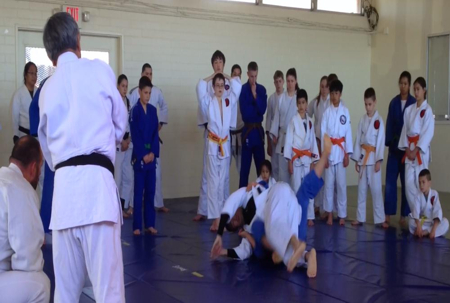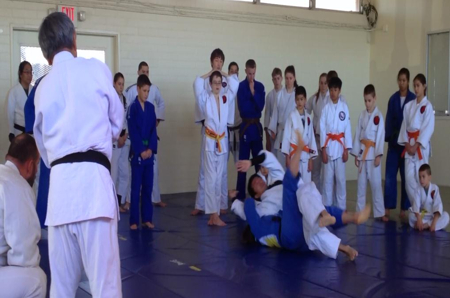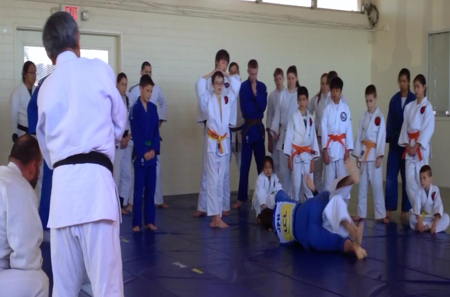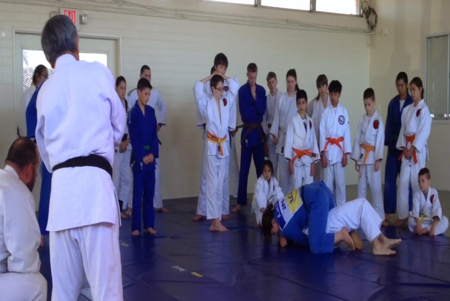 Sensei Sato's explanation and demonstrations were thorough and easy to follow. She has a great sense of humor and had the audience laughing throughout the clinic. Sensei Shintaro went over more turn overs and how to counter the opponent's defending positions. His explanations were also easy to follow and soon all of the judoka were performing the moves with ease.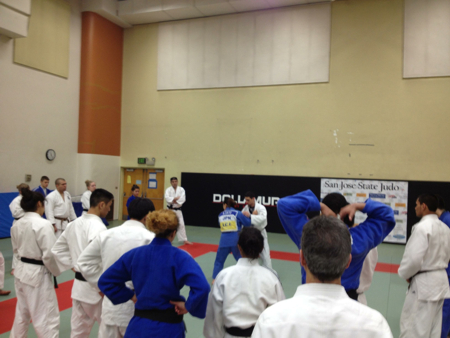 The second portion of this clinic focused on Sensei Sato's variation of Morote-Seoi-Nage and Sensei Nakano's deashi-harai. After practicing these techniques, judoka were able to implement the techniques they learned with some ne-waza and randori.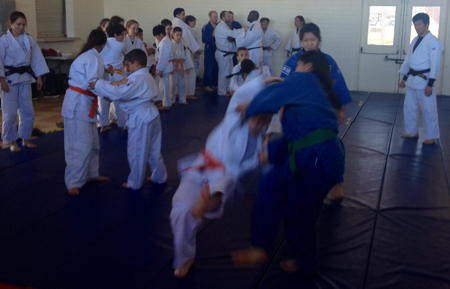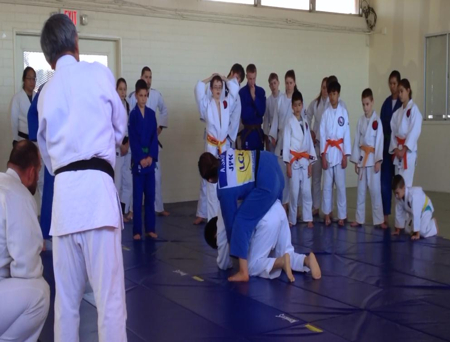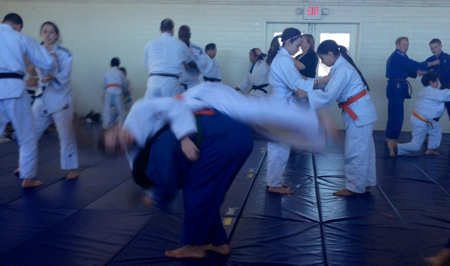 Clinic 2
The 66th Annual San Jose Buddhist Judo Club and 22nd "Sensei Memorial" Invitational Judo Tournament Clinic
The second clinic was held at San Jose State University on Saturday, February 8, 2014. Sensei Yosh Uchida along with Sensei Vaughn Imada opened the clinic with intruductions. Participants from other states and countries were introduced and thanked for participating in this clinic. There were judoka from all over California, Nevada, Idaho, Utah and as far away as Vancouver BC Canada. The San Jose State team was also present and this made for a wonderful experience for all.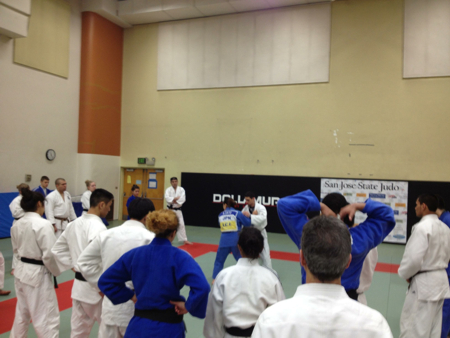 The group was separated into Black Belts and non-Black belts and each clinician took turns working with both groups. Some of the same techniques that were taught at the Petaluma clinic were shown, but with an emphasis on Kaeshi-waza and Go no sen.
Since this clinic was the day before the the San Jose 66th annual tournament, there was an air of urgency in the black belt group. The judoka hung off every word, hoping to learn something that would give them an edge in competition. Everyone was working toward the same goal and it was amazing to watch. The rabdori and ne waza was intense, but reserved as no one wanted to get hurt or expend too much energy.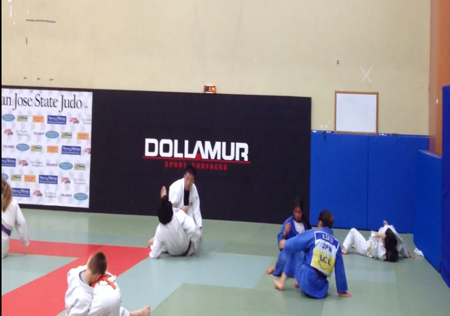 The non-black belt group was mixed ages and belts. The kids listened aptly, but still found time to joke and play. They seemed to enjoy the clinic immensely.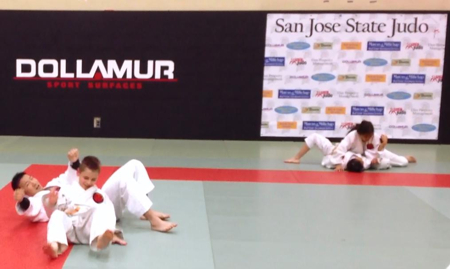 Both Clinicians have a way with kids and make learning new techniques fun. They encourage the children to improve while giving suggestions on how to change during ne waza and randori sessions. It was evident that both clinicians enjoyed "rolling" with the children.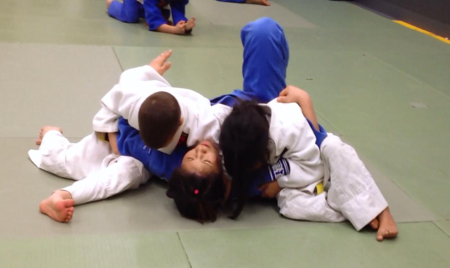 Thank you both sensei Aiko Sato and sensei Shintaro Nakano for putting on the excellent and successful clinics.