Colorado Judo League has received the notice below from Northglenn Judo Club of the passing of Dennis "Doc" Mcguire today, 9 September. Our sincere sympathy goes out to the Doc's family and friends. The judo community has lost a pioneer who will be terribly missed by all.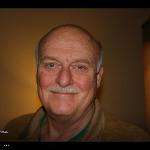 It is with profound sadness that we announce that Dr. Dennis "Doc" McGuire has lost his battle with cancer and the West Nile virus. The Northglenn Judo Club family has lost a leader and a friend. Doc was always positive, sharing his optimism and wisdom without hesitation. He will be missed by everyone at our club, the judo community, and many others whose lives he touched.
Announcements regarding services will be forthcoming.