Thanks to the USJF for supporting our 19th Maccabiah Judo Team.
There were 80 countries represented and over 8,000 athletes here (6,000 from countries other than Israel over 2,000 from Israel as host country) in total. There were 170 judokas in the judo competition.
Here are the results as best as I can give them to you
Day One, July 24th – juniors youth and open
juniors youth
Yoni Dulitzki – liberty bell – bronze medal 73
Ben Kenis – liberty bell – gold medal – had two matches, each won by ippon in under 30 seconds. First match he defeated Israeli national champion, second match judoka from Brazil.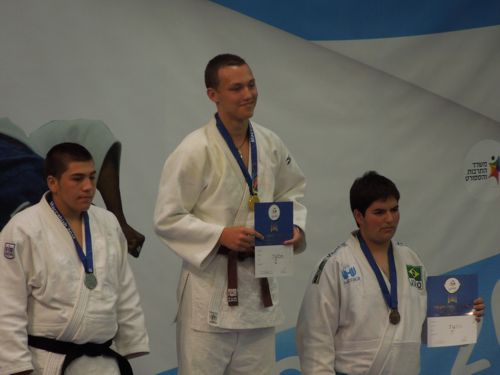 Ben Kenis receiving his gold medal.
open
Adam Moyerman – bronze medal 73 kg. lost first match to Russia 3 penalities to one, then defeated two Israelis, first one by 2 penalties second for bronze medal in osaekomi for ippon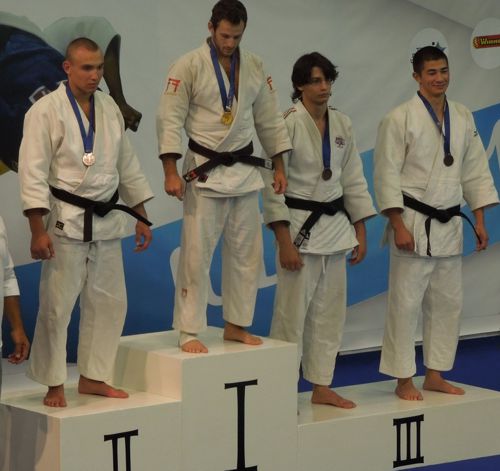 Adam Moyerman getting bronze
Ross MacBaiey – bronze medal 81 kg – won first match by ippon osaekomi, lost his semi final and defeated Latvia for third by two yukos.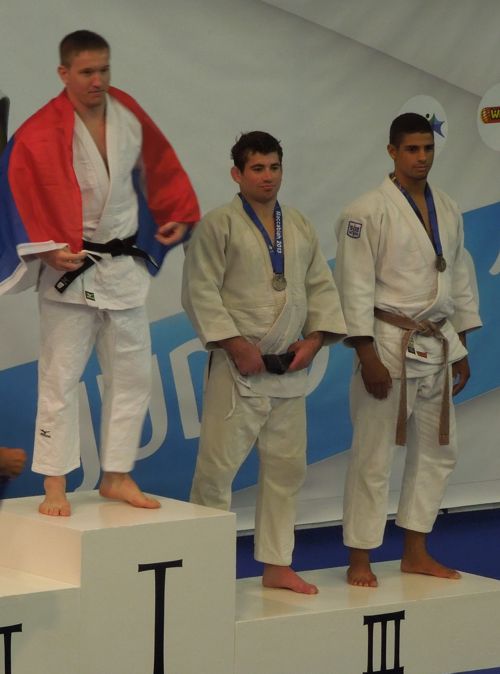 Ross MacBaisey getting bronze medal
Adam Brozer – cohens – bronze medal 60 kg
Eugene Eydelman – chicago – bronze medal 90kg
Day Two, July 25th – team event and masters
team event
USA team took second bronze medal, Russia won, Brazil silver, Latvia bronze with USA
masters
Lou Moyerman over 60 age group 100+ gold medal. He defeated Larry Levine silver medal from Chicago in a best of three, each match by ippon o soto gari. They dedicated their matches in honor of Irwin Cohen.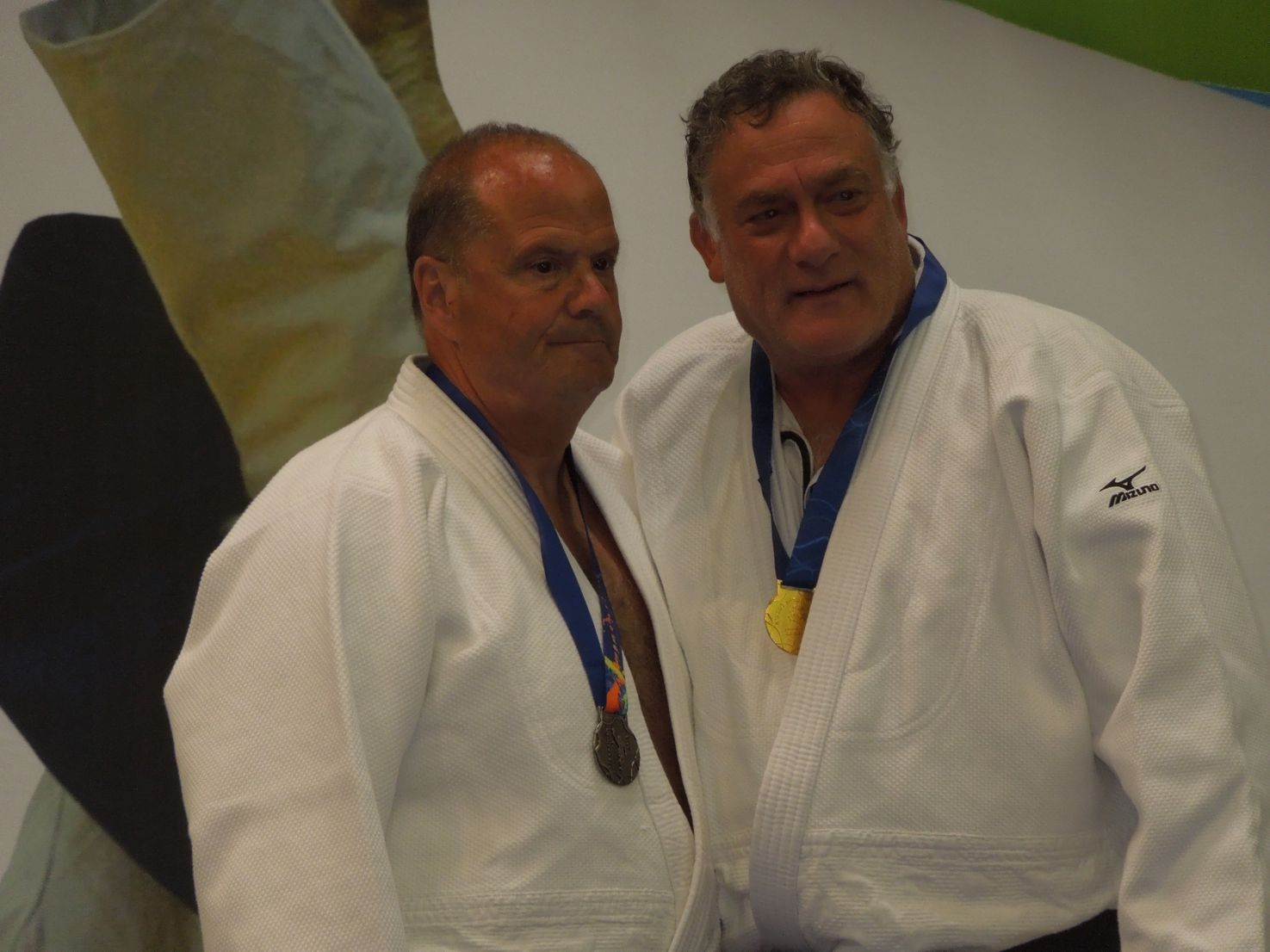 Larry Levin and Lou Moyerman
---
It was the first time a father and son both won medals at a maccabiah judo event.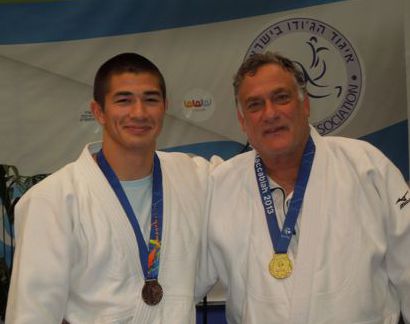 Adam and Lou Moyerman
---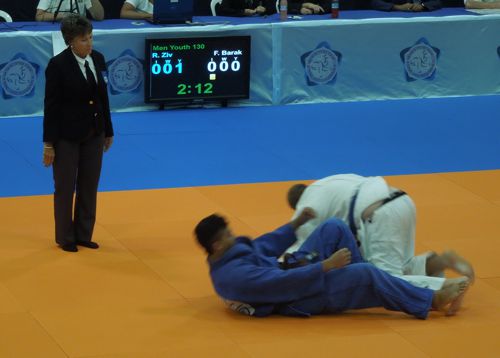 Sue Oles refereeing at games