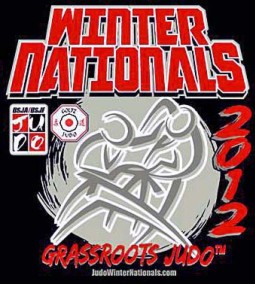 The first weekend in December 2012 saw the town of La Verne, a suburb of Los Angeles come alive with another highly successful USJA / USJF Winter Nationals. The 7-year success of this event can be attributed to the hard work of the Goltz Judo crew, the Nanka referees along with some of the best referees in the country.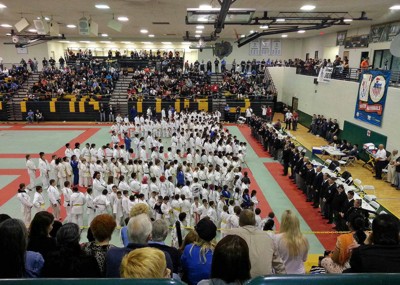 The Winter Nationals drew 497 shiai competitors and 14 kata competitors from 86 clubs, traveling from as far away as New York, Pennsylvania, Texas, and Mexico. Even the threatening rain could not take the shine off this annual event.
The full article is ready here.
Highlights
Further details about the Kata clinic held on Friday before the tournament …
After the first day of competition, Tokuzo Takahashi of LA Tenri Dojo and Paulo Augusto of San Marcos put on an excellent training clinic covering both ground fighting and throwing …
The annual USJA Coach Certification clinic, run in conjunction with the USJA/USJF Winter Nationals, was hosted at Goltz Judo and presented by Mark Lonsdale. …
Following the Winter Nationals, on December 8th at Goltz Judo, Sid Kelly ran a comprehensive 5-hour clinic on Kelly's Capers. … While Kelly's Capers is not a substitute for traditional Kodokan judo training in the long term, it does offer several useful tools for the judo instructor, especially when introducing novices to the feel of judo, throwing, and dynamic randori. So if you see a clinic being offered in your area, be sure to register for the program.…