This past Monday July 2nd, USA Judo Team member to the 2012 London Olympics, Marti Malloy, visited our weekly practice at the San Jose Buddhist Judo Club.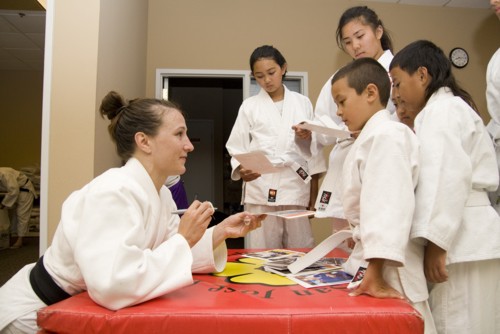 With her final training preparations these next few weeks, she took time from her demanding schedule for a "Photo Ops," and autograph signing session. She also sold her special edition designed "Marti Malloy, Olympian" t-shirt to raise funds for her journey to London. Everyone really liked the T-shirt design!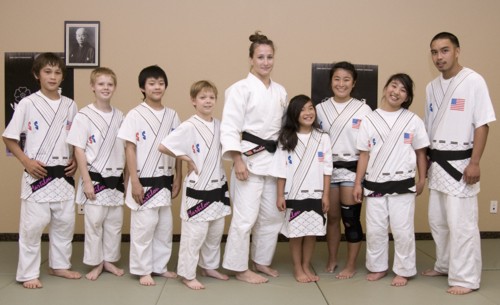 It was a tremendous night for all our students to meet a Judo Olympian in person.
It was also a great opportunity for members of five other Clubs represented that night, whose students were getting in an extra training session for the upcoming Junior National Judo Summer circuit; including Palo Alto, Cahill, Tri -Valley, Sawtelle, and Stanford.
Marti left the next morning on July 3rd for Washington, D.C. to participate in a special Olympian celebration at the State Capitol. She competes on July 30th in the Women's 57kg division.
T-shirts are still available to purchase for $25.00, designated for Marti Malloy, Olympian