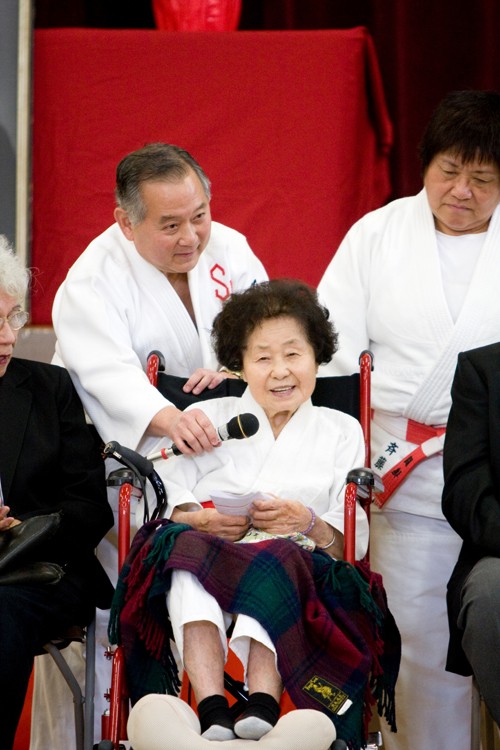 At 98, she is still teaching the Japanese martial art three times a week at a women's dojo in Noe Valley, giving pointers from a fold-out chair, wearing her ki – and the red belt that signals her superior rank.
"The kind of judo I teach is an old one, it comes from the samurais, and there aren't many of the older generation left who can teach these katas," Fukuda said.
Documentary filmmaker Yuriko Gamo Romer of San Francisco is capturing Fukuda's story of enduring war, discrimination, giving up marriage and leaving her family behind in Japan to devote herself to judo. Although several books have been written about Fukuda, including two autobiographies, this will be the first film, slated for an early 2012 release.
An article appeared about Keiko Fukuda and is online (San Francisco Chronicle article). The film, "Be Strong, Be Gentle, Be Beautiful", about her life will be ready in 2012. (Watch a trailer of the film.)