To all the Judo athletes, referees, coaches, parents, and friends,
Junior year in high school was a major turning point in my life. I did exceptionally well in school and achieved my long time goal of winning the USJF Jr. National Championships in 2005. I was also the 2nd place winner of the 2005 USJF Scholar Athlete of the Year Award. In the fall of 2006 I humbly and gratefully received a $500 scholarship during my freshman year at the University of Southern California. In May 2010 I graduated USC with a major in Economics and minor in Business Administration. Now I'm working at Combined Properties Inc., a private commercial real estate company that owns, manages, and develops shopping centers throughout Southern California.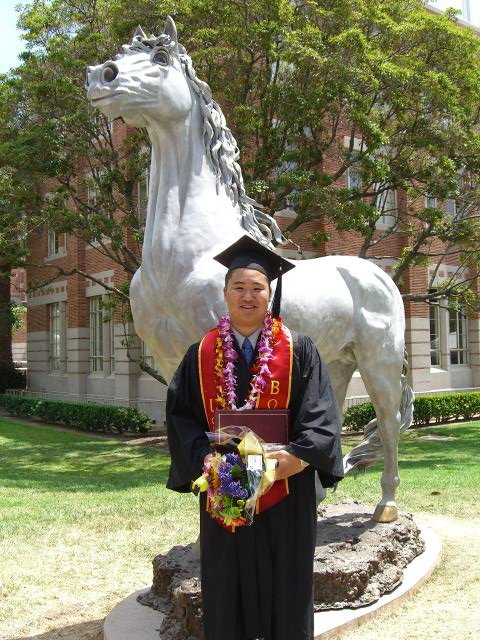 Receiving the USJF Scholar Athlete of the Year scholarship meant a lot to me because it reminded me of how many people in the Judo community reached out to teach me valuable lessons while I was growing up. Not just how to be a great competitor, but also how to be a good student, teammate, and instructor. Although I don't compete anymore, I still find ways to stay involved in the community. While I was in college I refereed at local tournaments and eventually passed the national test at the 2007 San Jose Buddhist Tournament. Being part of the Judo community as a competitor, referee, and instructor has made me a stronger and better individual, and I hope by giving back I can have the same impact on the future generations of Judokas.
Warmest Regards,
Mitchell Masakazu Yokogawa