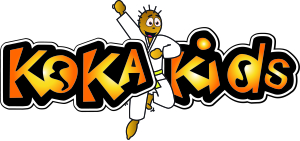 The Koka Kids app is now available from i-tunes or the Apple Store. Koka Kids can now be read on your iPad, iTouch or iPhone!!!
A neat 3D coverflow allows easy access to the contents, or simply swipe to turn pages. You can read in landscape or portrait, zoom in and out by tapping the hotspots on the screen, and there's even the possibility of creating your own library of favourite pages and techniques.
Koka Kids editor, Nicola Fairbrother (1992 Olympic Silver medallist) said "I'm really pleased with the app. The techniques look amazing on the screen, and I think its important that judo as a sport, keeps up to speed with this new technology."

"If there is enough support for it from the judo community, then hopefully version two can contain more interactivity, animations and video."
Available from i-tunes or the Apple App store and compatible with iPhone, iPod touch, and iPad, the app costs £1.79 and includes a free download of the current edition of Koka Kids. Plus there is an option to purchase back copies or subscribe to forthcoming editions.