Balch Scholarship news
A Note from Michael Eldred
Currently I am ranked number one in the USA and trying to qualify for the 2012 Olympics in London. This requires me to travel for training and competitions. With all of the travel I am doing, I am not able to attend classes at Boise State University to finish my Mechanical Engineering degree. So to continue my academic career while trying to qualify for the Olympics I am taking Independent Study Business classes. I will use these classes to receive a minor or second major in Business.
I am currently an assistant instructor at Western Idaho Judo Institute. Two times a week I am in charge of running the "beginning kids" class. In the last year I have put on several judo clinics in my region to help develop judo in Idaho. In the future I plan on starting my own Dojo. My hard work and dedication to Judo and school are going to continue into the future so I can become a productive asset to our society.
Financial aid such as the George C. Balch Scholarship is what makes it possible for me to continue my academic career while pursing my judo career. If I did not receive financial aid I would not be able to pursue both careers. I believe my academic and judo success are closely related. Lessons learned through judo have contributed to my academic success and lessons learned through education have made me a better student and teacher in judo.
---
Michael Eldred Wins Bronze at OJU World Cup
taken from USA Judo (judo.teamusa.org) website
(Colorado Springs, Colo.) – A 2009 Pan Am medalist in the 73kg division earlier this year, Michael Eldred (Fruitland, Idaho / Western Idaho Judo Institute) won his first A-Level medal on Sunday when he placed third at the OJU World Cup in Apia, Samoa.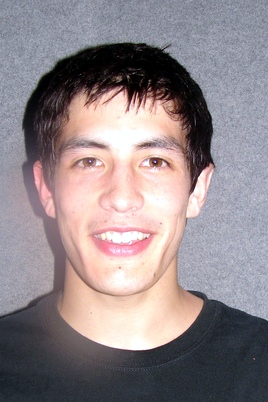 The win moves Eldred back into the #1 ranking in the United States in the 73kg division and makes him one of just three U.S. players to win a medal on the World Tour this year.
With the score tied at a shido (penalty) apiece, Eldred threw Pelasio Rageci (FIJ) for a waza-ari (half-point) score and then pinned him to end the match.
In his next match, Eldred met Olivier Aubin-Mercier (CAN) for the second time in less than a month. Eldred defeated Aubin-Mercier at the Rendez-Vous Canada in Montreal in October, but this time Aubin-Mercier took the win by ippon (instant win).
Eldred's next match was a quick defeat of Adrian Leat (NZL) who he beat by ippon (instant win) during the first exchange.
Fighting for bronze, Eldred led by two yukos (quarter-point each) and a waza-ari score before winning match against Lee Calder (NZL) by ippon.
The results for the Men's 73kg
1. Emmanuel Nartey (GHA)
2. Qingdong Zeng (CHN)
3. Michael Eldred (Fruitland, Idaho / Western Idaho Judo Institute)
3. Mansur Isaev (RUS)
5. Olivier Aubin-Mercier (CAN)
5. Lee Calder (NZL)
7. Sean Choi (NZL)
7. Adrian Leat (NZL)
---